Hot and Cold Hunter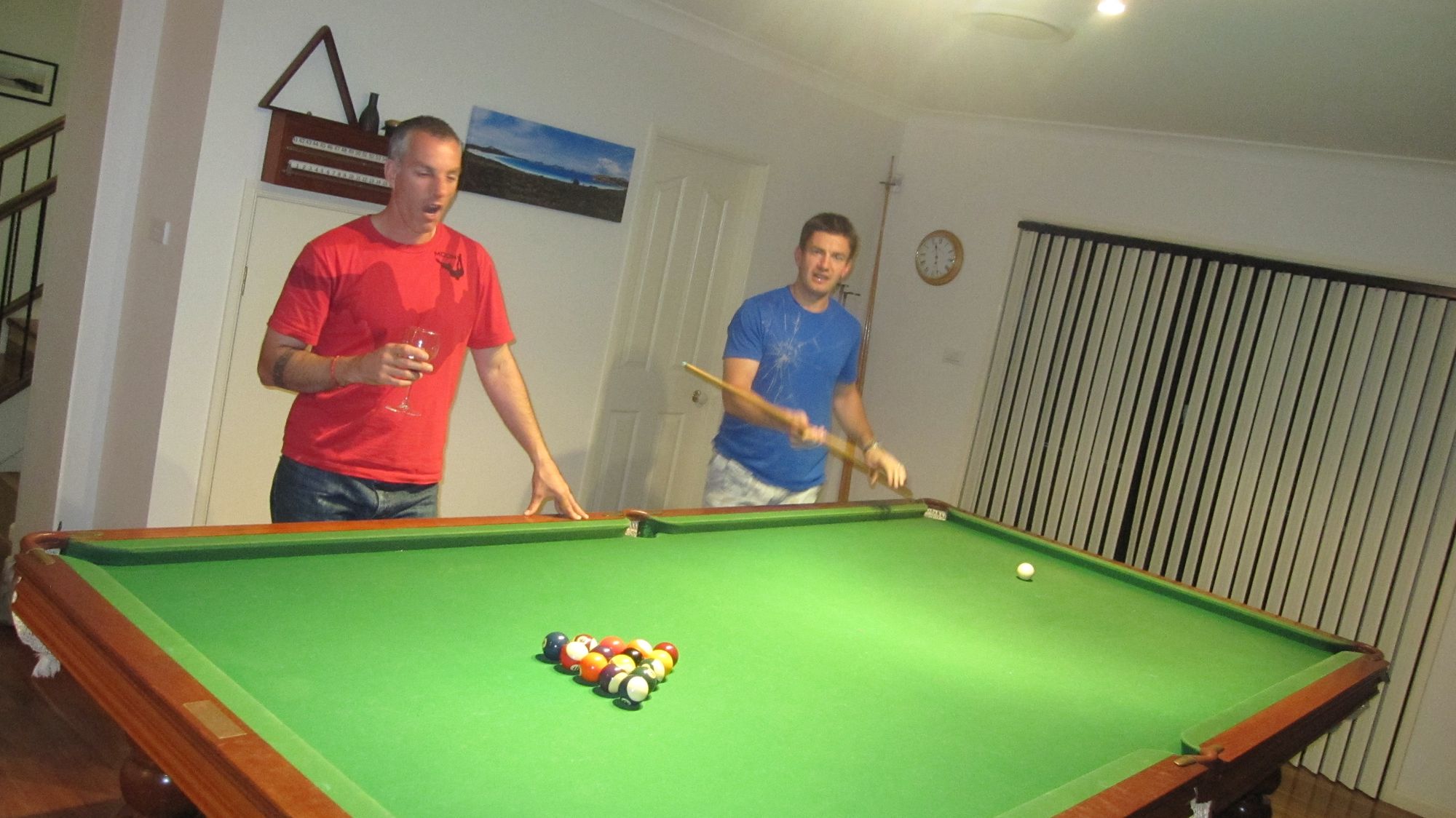 This weekend we went on a trip to the Hunter Valley, organised by Nancy and attended by Amy, Gail, Iain, Nigel, Marcus and Myself. Amy and I left on Friday night and had a very pleasant drive up to the glorious and massive house that Nancy had got us –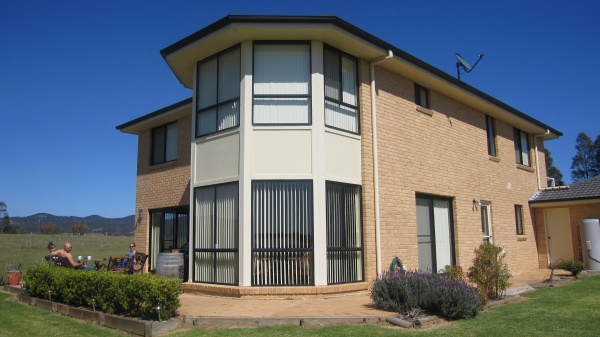 House with Amy, Nancy and Marcus on the Patio
Not shown in this shot was the pool, a very inviting clean nice pool that with the weather only in spring but around the high 20ies and tipping into the 30 degrees C it looks very welcoming. The reality of the pool was that the water was freezing, Marcus, Nigel and I managed to get in, I even put my head under for a few seconds but definitely not warm enough to be enjoyable!
The first full day we spent doing the obligatory wine tour, first off we hit up Tempus Two, probably the largest winery in the Hunter but with a fantastic selection of wines. There is now a little shop next to it which does a fantastic selection of cheeses, ice creams, olive oils and you name it! Here's the ice cream section –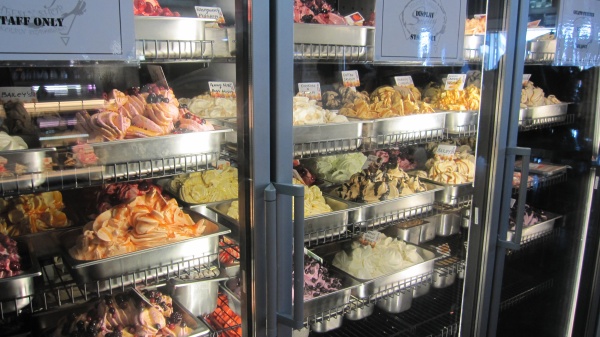 Ice Creams in the Freezer
Here is a shot of the group outside the Tempus Two winery post wine tasting –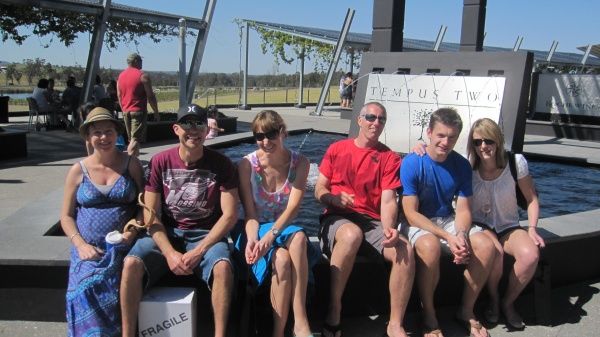 Tempus Two Group
We then visited another winery called Audrey Wilkinson where I gave Amy a hug and then the people doing the wine tasting stopped and held up a sign saying no hugging/kissing allowed. It was a bit weird and I told Amy we shouldn't buy any wine from there as pay back, it was all a big joke for everyone but I personally felt singled out and embarrassed – not the best way to try and sell wine (I didn't buy any and will never drink Audrey Wilkinson ever).
We went back to the house where we played a lot of pool (there was a massive pool table in the kitchen area) and a bit of poker, the non-poker players cleared all the poker players up –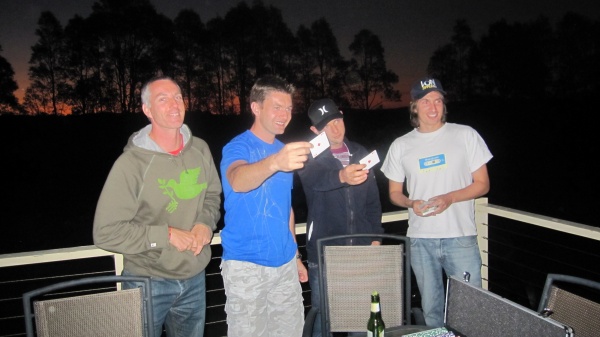 Poker on the Deck
We then had a lovely BBQ lamb dinner and Gail's treacle pudding specialty that she also made in the Blue Mountains a few months back.
Here's a picture of Amy with her new top and the fantastic backdrop to our Hunter Valley retreat –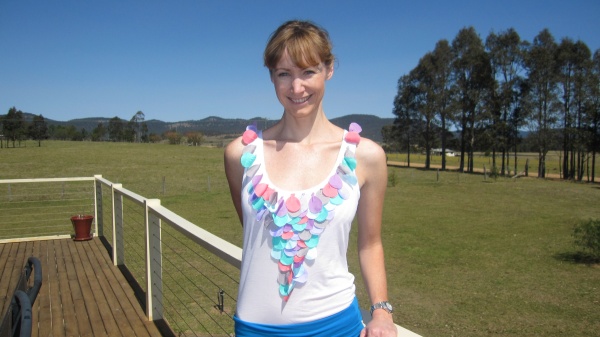 Amy on the Deck with her new top
Altogether a fantastic weekend that did not last long enough!!