A little update from Xmas and NYE. We spent Xmas up in Brisvegas at a cross section of Sam and Elliot's house and Taryn and Wades house which was very nice. My secret santa present an awesome iPad/iPhone charging device, a new wallet and some other bits that were all very useful.
Here's Cooper, Zara and Ali on Christmas day getting ready for luncheon –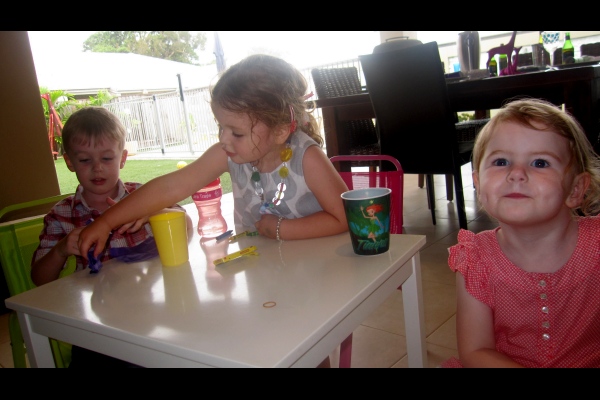 Cooper, Zara and Ali Christmas Day
It was amazing how much it rained whilst we were in Brisbane. It was raining when we arrived and it only stopped once or twice when we left, no wonder there is some flooding up in QLD.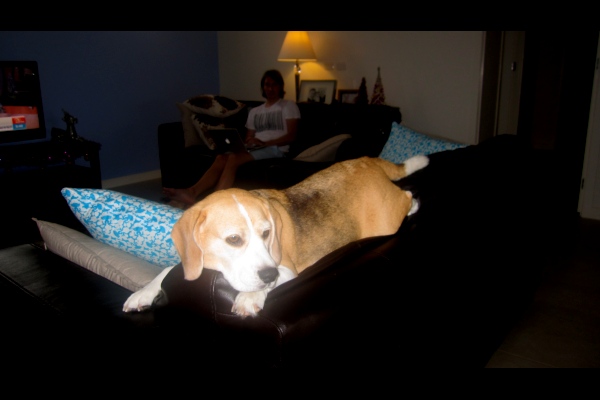 Wink Wild thinks she's a cat.
We returned to Manly and had our own Christmas/Nancy Birthday party, we got loads of balloons for the occasion. It was funny when Nancy came over she walked into the room whilst Amy and I looked on waiting for her response but she didn't notice them for about 2 minutes whilst she explained how Hugo's chair worked!!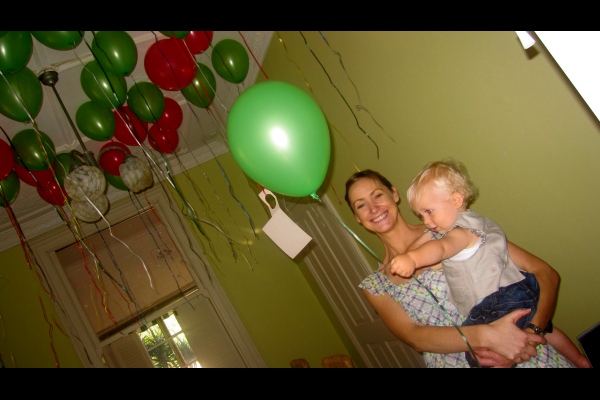 Amy with Hugo and the dining room full of balloons
For NYE Marcy and Chris hosted a Mexican Party at their joint in Potts Points. We were lucky enough to get access to a friends balcony for the actual fireworks which looked over Sydney. The Mexican party was fantastic and Chris and Marcy made the best Mexican food mix up that is available in Australia. "You can't get good Mexican food in Australia" as Chris keeps reminding us.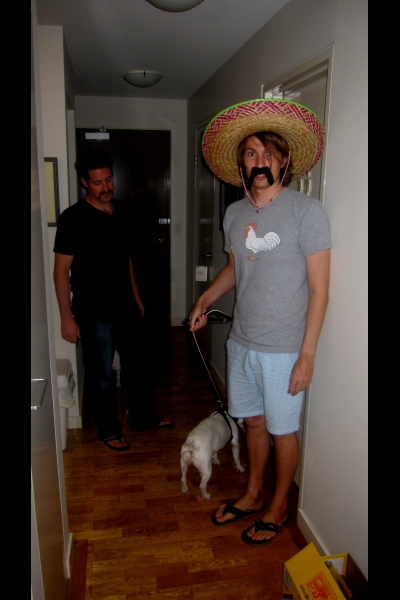 Chris Real Mustache Me Fake Mustache and a Dog
As midnight turned around it was a struggle getting Marcy awake as she had fallen asleep 15 minutes before the big event. We went up to Marcy and Chris' friends party and had a good time their and watched the NYE fireworks –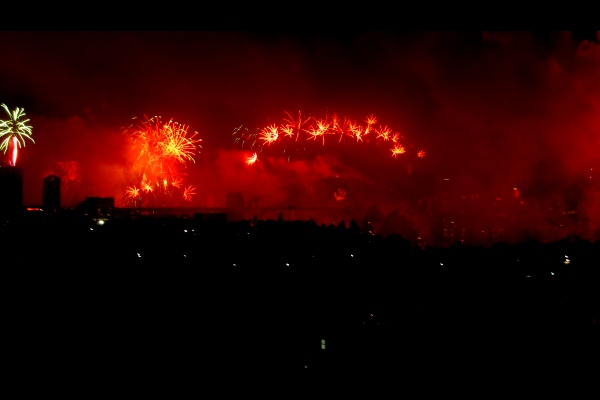 NYE Fireworks and Opera House Silhouette
We were up until 2am which was the latest party night we've had in a long time. It was a good night and very relaxed. The next morning we headed down to Potts Point for breakfast. I really like Potts Point as a destination it has a great vibe.
This weekend Amy and I headed off for wedding planning technical work in the Hunter Valley, which is a couple of hours north of Sydney and is the home of a lot of wine. The wedding planning technical operation went well but the details are under wraps.
When we got to the hotel we were staying at they gave us a double bedroom unit with an extra room, so we rang Marcus and Nancy and they came up for Saturday night. We had fun in the swimming pool, had a BBQ and watched Lethal Weapon 4 on TV.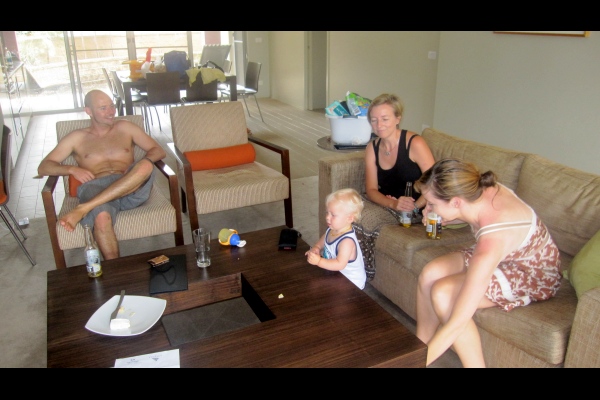 Marcus, Nancy, Amy and Hugo at Hunter Valley
So a good time had and successful wedding mission! Hope everyone has had a good start to 2011!