I get concerned when I have walked more than half a block and Starbucks is not in sight. After having waffles and maple syrup with an apple for breakfast I headed out. Here I am enjoying a Starbucks Coffee in Starbucks whilst looking across the road at another Starbucks.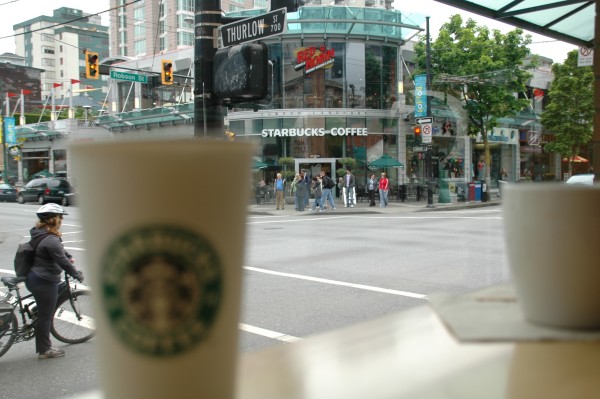 I then had a look around the Coal Harbour and took this nice photo of a flower with the yachts in the background, this is the only shot I could get without someone with a Starbucks cup walking past –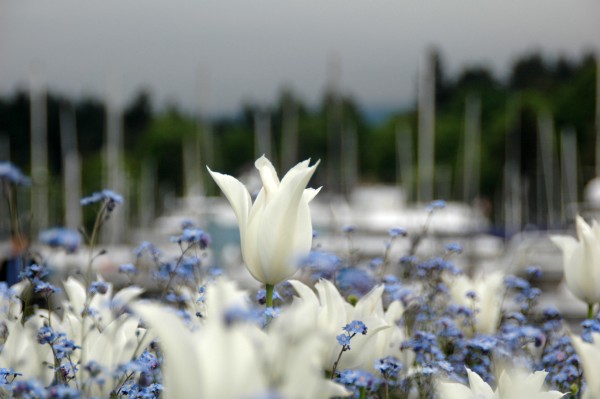 I then went and had a look at Lost Lagoon which has a Geneva Style water fountain that goes off now and then. I followed the sign for the beach and was secretly hoping to find a couple of left hand 4ft bombs with long periods between them going off in lukewarm water. Sadly that was not the case, I did find a wave though –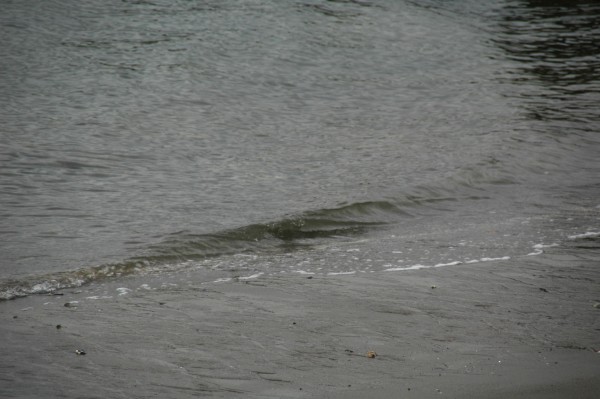 Right hand beach break – 2 inches on the front (not surfable)
So with waves in my mind and images of some beautiful waves from Australia I headed to Virgin Megastore and bought The Last Summer on DVD. I then headed to the only place I could find that looked like a surf shop and asked about where I could find a wave. They told me that 'the Island' is the place to surf but the water is icey cold and the waves are massive. Maybe I'll give that one a miss.
I took this picture of the Art Gallery at a really high shutter speed to freeze the water fall, I will visit inside tomorrow maybe –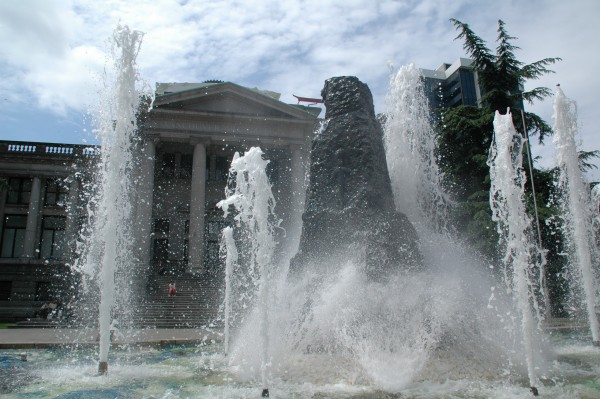 Off to the pool now to make sure I don't lose that surf paddling strength that I gained in the last 9 months.