Today Amy and I got a private tour of Hangzhou, not because we wanted one, it just happened to be no one else was on the tour with us! Hangzhou is about 200km outside of Shanghai and is the capital of Zhejiang province, I'd link to the wikipedia page but I can't see it because it appears wikipedia is blocked by the Great Firewall of China.
We got on the bus at 08h00 and teared down the motorways towards Hangzhou without the opportunity to use seatbelts, the hard shoulder is used like another lane here, however I rate Chinese road safety in third place behind second place India and first place Egypt.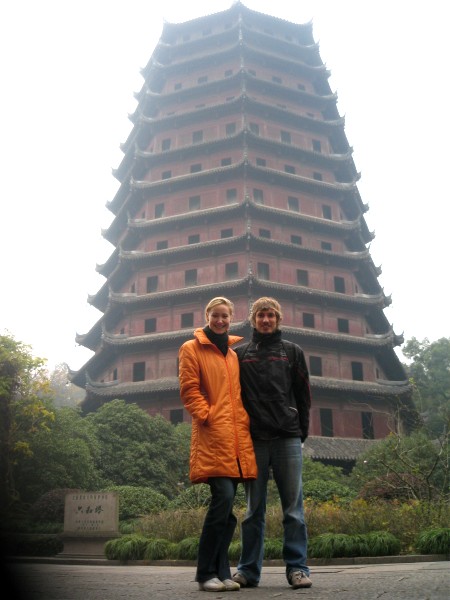 Six Harmonies Pagoda
Burnie, our tour guide, loved taking photos with our camera, the one above is of us from one of the worlds largest wooden Pagodas which was initially built during the Northern Song Dynasty (386-581). We then visited some tea fields and tasted some fantastic tasting green tea. We had this young Chinese lady selling it to us who was very funny and did her tourist sales job very well as we ended up with a couple of boxes of the stuff!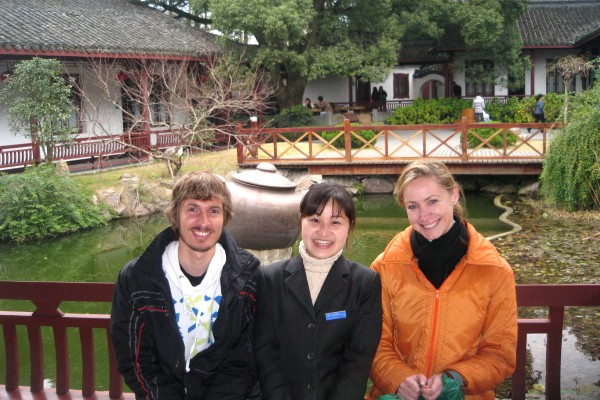 with the tea lady rep.
We had lunch at a hotel and I think Burnie must have rang through and told them we were "Westies" as our food was a bit different to everyone elses (felt like something we would order from a Chinese takeaway in Manly).
We then hit "West Lake" which is a big tourist destination within Hangzhou for Chinese people. We went on a little boat tour of the lake and walked around the parks.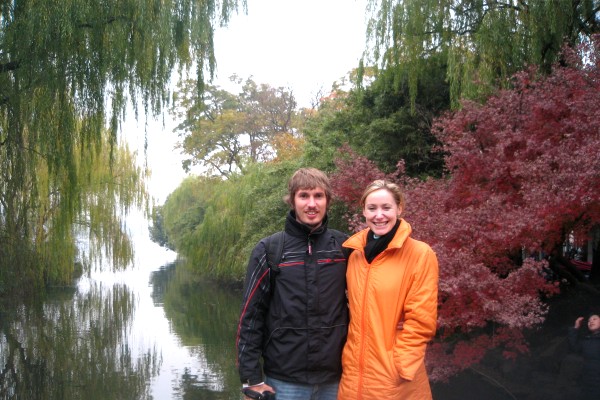 West Lake, Hangzhou
Afterwards we got back in the get away vehicle and went 140km/h back to Shanghai downtown. Tonight we are heading out to the French Concession for dinner!
Last night was dinner at the Jin Jiang hotel on the 41st floor, I made better videos than photos but this was a nice one taken by the waiter –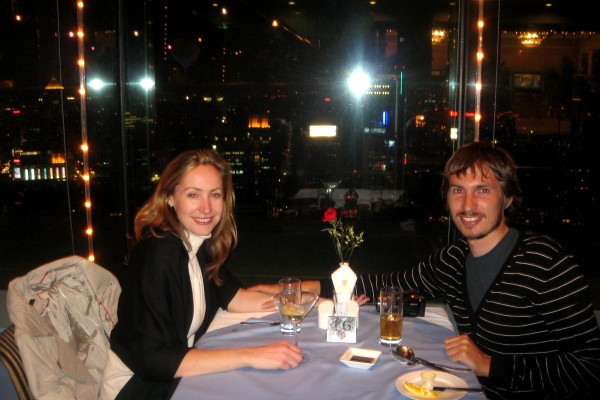 Jin Jiang Hotel 41st Floor
Peace.