Well, here it is, a retired Australian surf board at Bronte Beach. I am so glad I got into this sport, it is possibly the only one that I have ever taken seriously –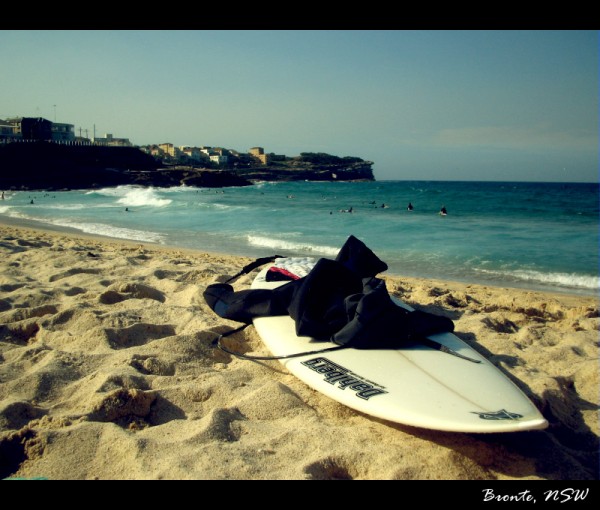 The waves were very full at Bronte today so it was really hard to get onto them. I got on a few and saw the beauty of the hydaulics of the ocean as I cut left into an unbroken wave on one of them.
There are a few things I wanted to try and do on the board before I left Australia, one of them was ride tube –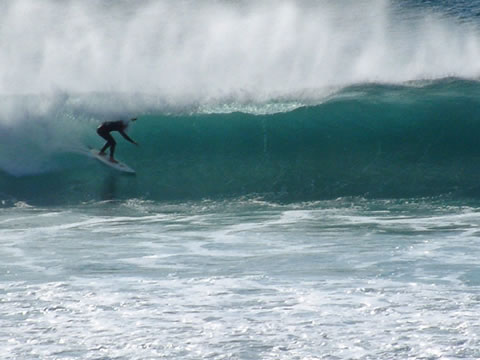 and the other was to attempt a 'cut back' –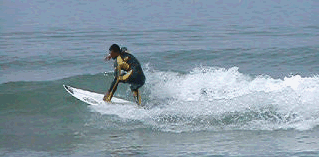 I guess these will have to wait until I get back to England. Tonight is the farewell night, should be fun!!