Gulab Jamun are probably the tastiest things ever! Here's a link to their recipe. There are little balls of sponge soaked in warm sugar syrup, they are absolutely delicious. Next time you are at the Indian restaurant ask to try a Gulab Jamun or one of its variations for dessert.
I have not added an entry for a while about India so here is a full update.
Going out and walking around in the heat is getting difficult now I must admit. Even with a pair of shades, sun hat and 2 litres of Evian I get a headache after 2 or more hours. The weather has been hitting around 42C (108F) recently. New Delhi is the hottest place on CNN's world city weather thing that they show from time to time.
This is Dipti, her Mum and her friends at Delhi Golf Club, about to have some Chinese food for lunch! It was strange meeting someone in Delhi who last time I saw was in London!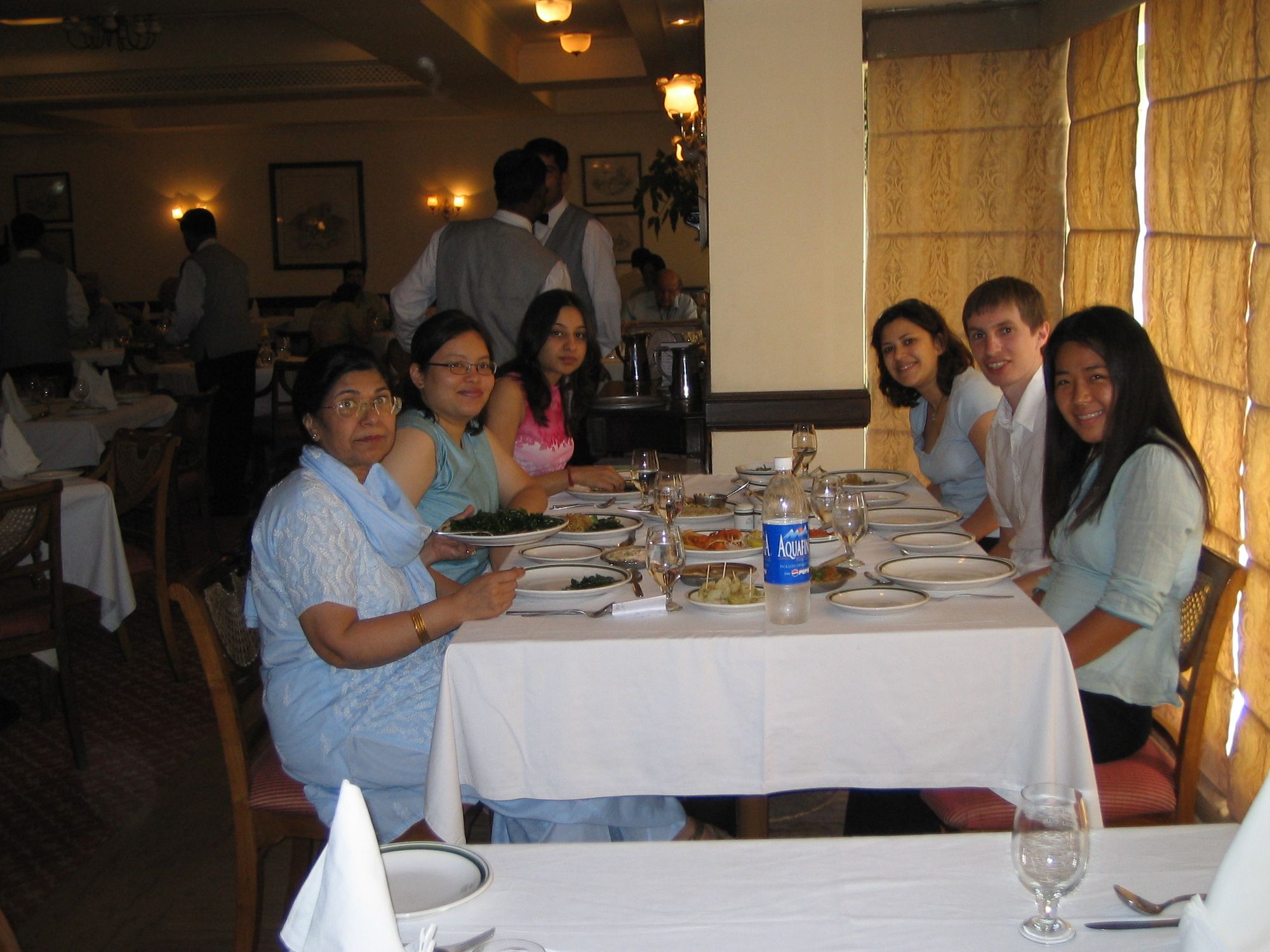 This is a place called Karol Bagh that is the grey market for electronic goods in Delhi. It was too hot to be shopping this day really.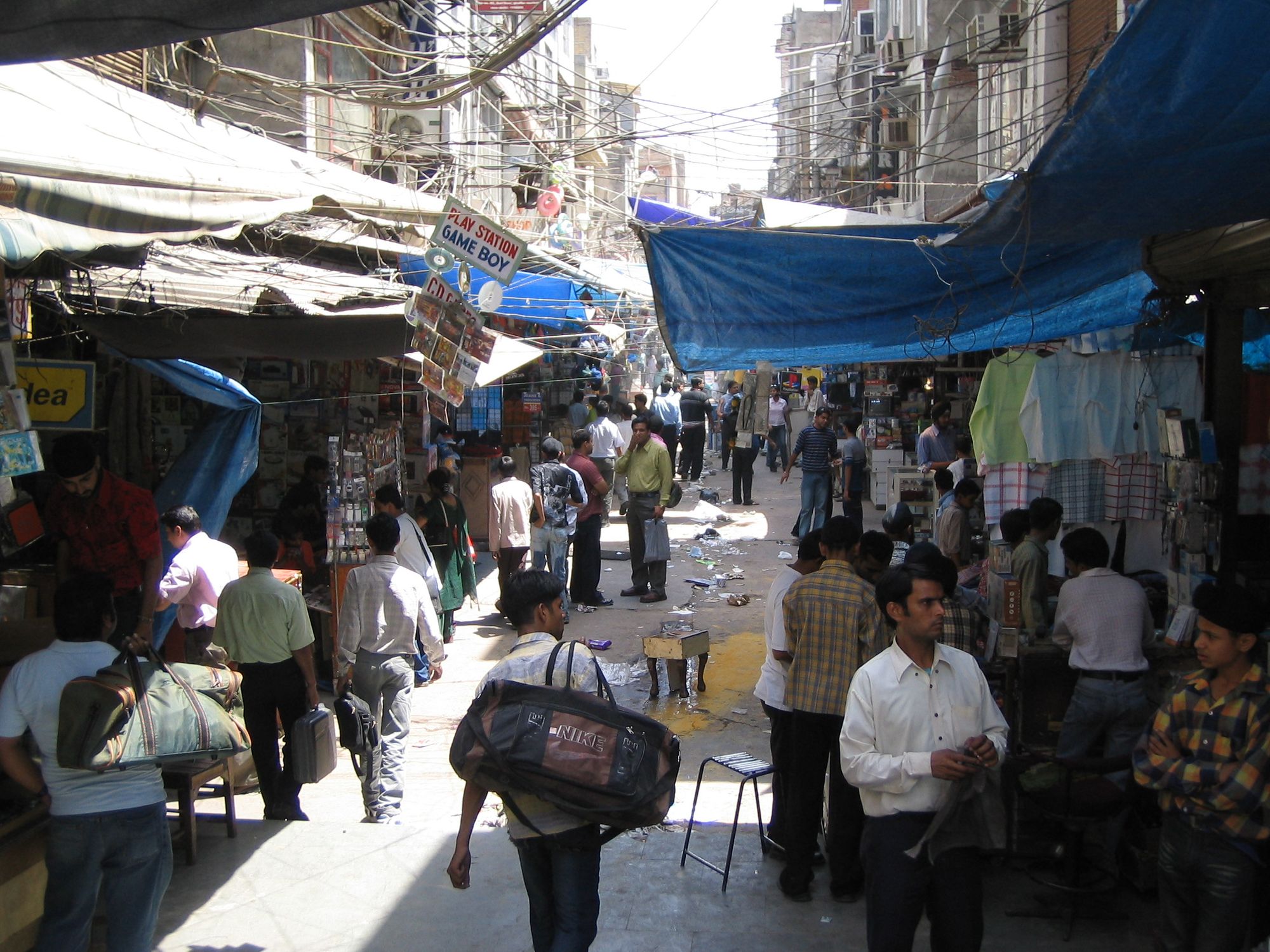 This was taken on the NH8 back from the office of the DLF tower, with one of the buffalo that just stand in the middle of the road.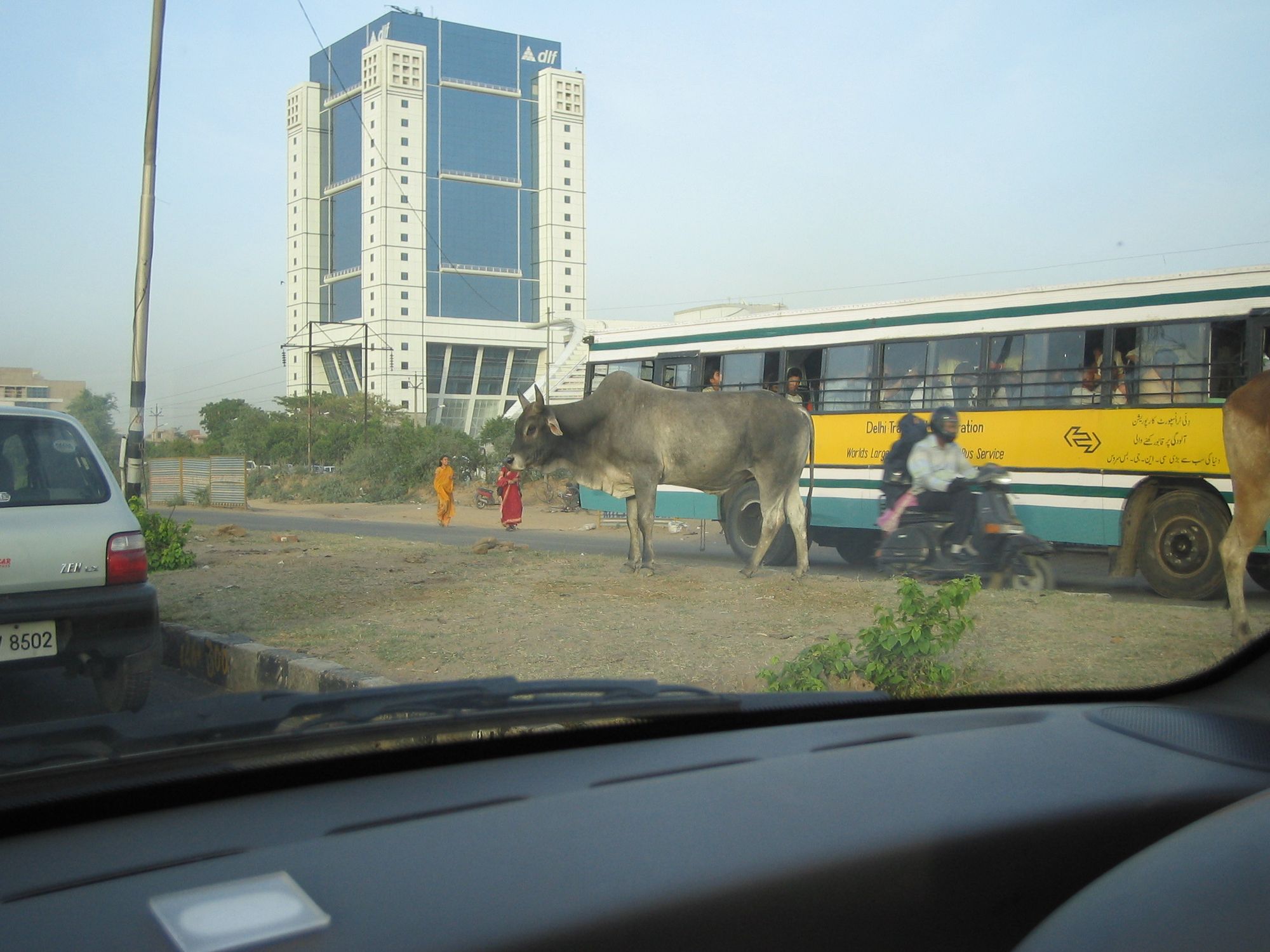 On Friday we went bowling. We tried to go to the place that offers Ice Skating and Skiing?!?!? But they wouldn't let us in for some reason!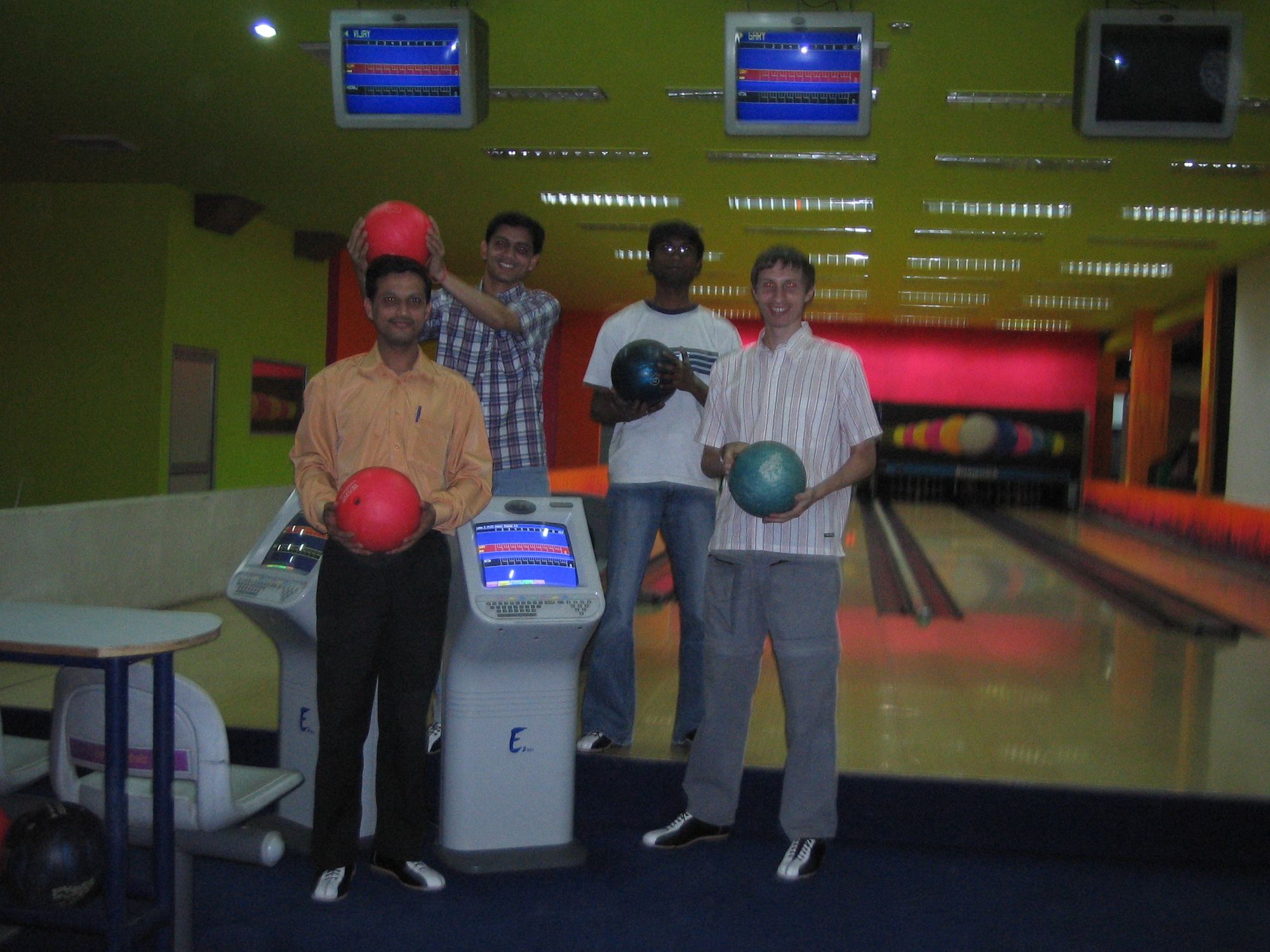 This is a picture from a Sari shop in Karol Bagh that I put on my page at Deviant Art.