Well it has been a long time since a blog entry! The Melbourne Tennis weekend away was such an event we had to have a bit of a cooling off period! However back now with a new event!
On Friday night we went to the ASX Thomson Reuters Charity Foundation dinner event at the Westin Hotel in Sydney that was a lot of fun. We got to the event late and our table was the only one that was empty but we soon made up for that being the last ones to leave.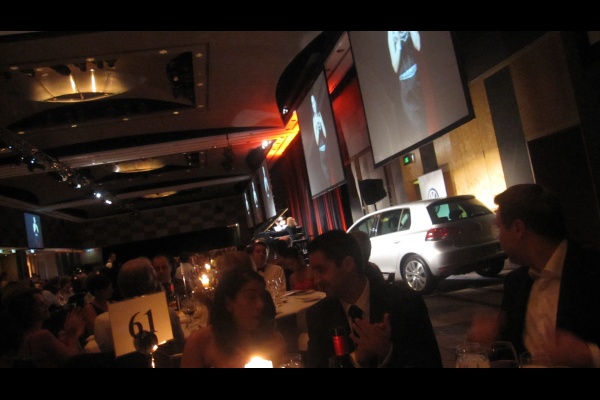 Marcy and Chris at the dinner with Opera Singer
The entertainment was really good with an exceptional pianist and a great opera style singer to keep the entertainment going whilst we had dinner. Afterwards there was an auction for all sorts of fantastic prizes like tickets to the Wimbledon finals, US Open, Australian Open and French Open all with flights and accommodation looked after however these were all well out of the budget. You could even by the car in the picture above, although no one did.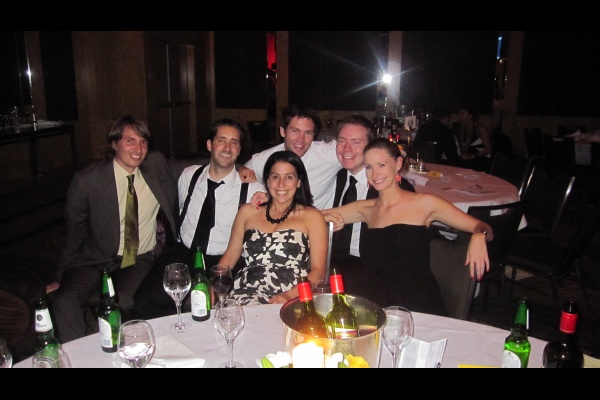 Me, Chris, Marcy, Ian, Brent and Amy
It was a real fun event and the latest night out I've had in a while! Here's a quick snapshot of some other things we've been doing –
We had dinner at Apres in Potts Point last weekend with a friend of Lozzas from Los Angeles, it was a very cool French restaurant which did the best steak frites I've had this side of Paris –
We also celebrated Nancy's birthday with a dinner at Artichoke and saw how much Hugo had grown up –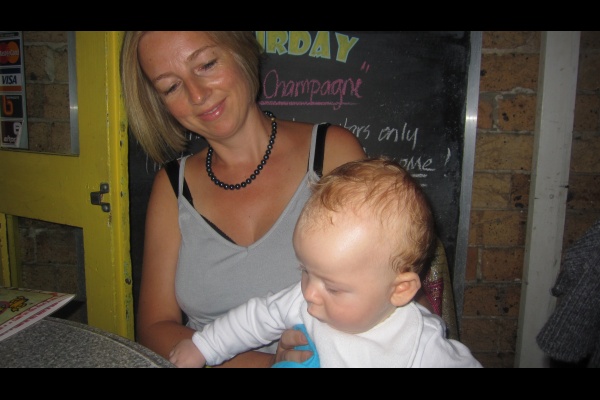 Nancy Birthday at Artichoke with Baby Hugo
Next week we are off to Melbourne again so expect another blog post sooner rather than later!!!!!