We celebrated Simone's birthday in the Hunter Valley at a lovely little rustic house in the very small village of Broke.
We arrived in the evening to a wonderful reception of soup and smiling faces –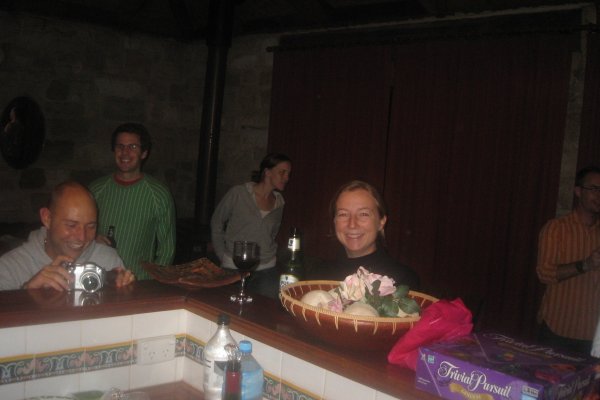 Happy Smilers
The next day we got on a big red bus that drove us around to some wineries to sample the delights. It was a very chilled out bus ride, to the point where no one knew we were arriving. We saw about 4 wineries a nut shop and a little road side shack that reminded me of India, where I bought some Balsamic Vinegar.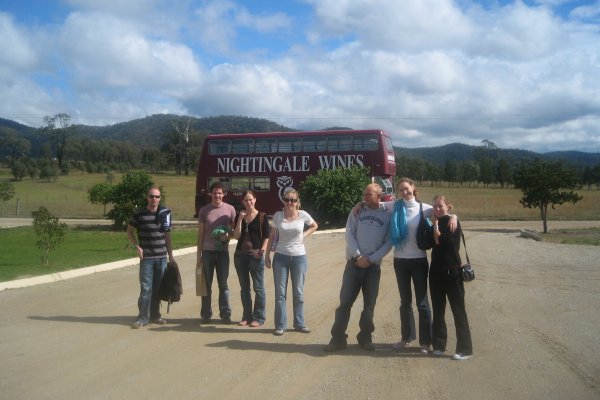 Bus Tour Wine Drinkers
We had lunch at the Nightingale Wines restaurant which was really really nice.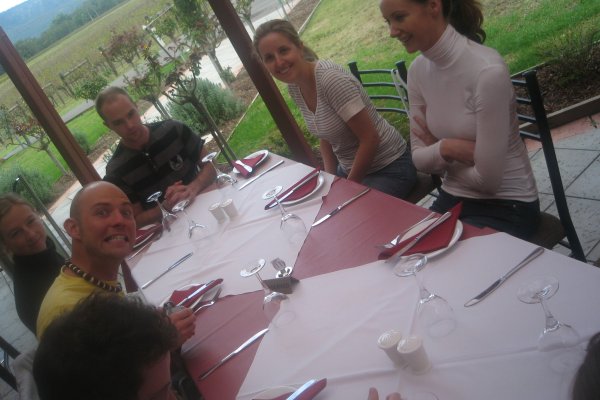 Lunch at Nightingales
That night Lockie and Clare cooked some lovely meat and potato which we had after playing Limbo (great fun) and then a round of Cranium.
The next morning we had breakfast outside before heading off back to Sydney for the MTV Music Awards.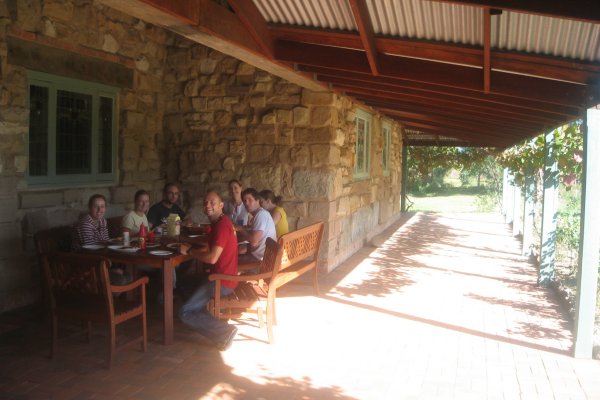 Outside for Breakfast on Sunday
A nice weekend spent in a part of the Hunter Valley we had never been to before, very chilled out!