Getting Involved with the Community
As I currently work from home, I spend a lot of time in the local suburb which is now the set of Out of the Blue, a Neighbours replacement for the BBC.
The local news paper has a section called 'quickview' which allows people who have not heard of the internet to ask questions and respond to them as well as complain about the size of the yellow pages.
The other week, one writer typed up a letter asking the size of the netted pool in Sydney harbour just outside our flat. Using the Google Earth measure functionality it was simple 30 second exercise to find out and send them an email.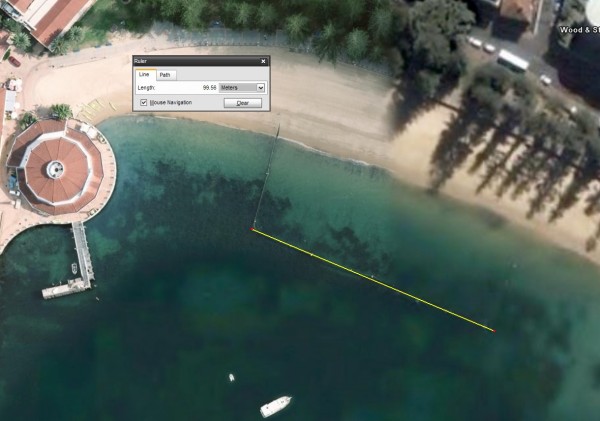 Manly Netted Pool Area
So this morning I was very happy to see my response printed for billions of readers to see in the quickview section of the Manly Daily. I even added a quirky remark about the length of the ocean side beach in true 'quickview' fashion –