"Geotagging, sometimes referred to as Geocoding, is the process of adding geographical identification metadata to various media such as websites, RSS feeds, or images. This data usually consists of latitude and longitude coordinates, though it can also include altitude and place names." – Wikipedia.
I have begun the fun process of back tagging blog entries, there's far too many to tag now (over 300) so I've created a 'Best Of' category which includes some of my favourite posts/important posts, like the terrorist attack in London.
Many of the 'best of' posts are all over the world so it is fun to see them overlayed on a map thanks to Google.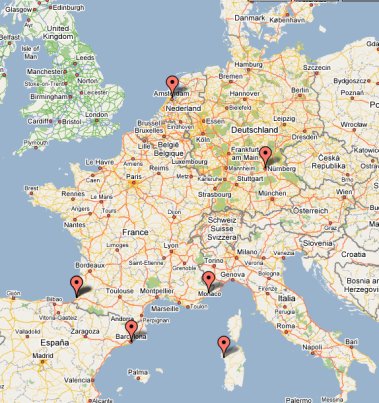 Mainland Europe Entries Geotagged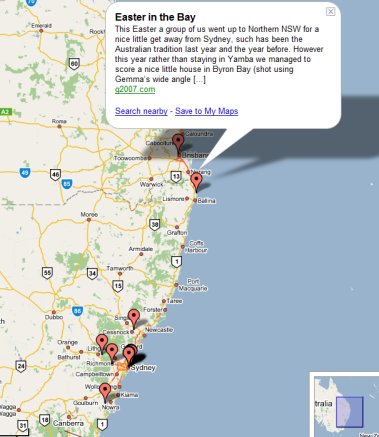 Australia Entries Geotagged
A slight different way to view G2007!
View the Australia Geotag Map and the Best of Geotag Map. The above images are copyright Google.