Update June 9:
Deadman's, the bit which I was photographing and didn't even realise started to get a bit better on Sunday, here's Kai Otton looking like he's about to eat it –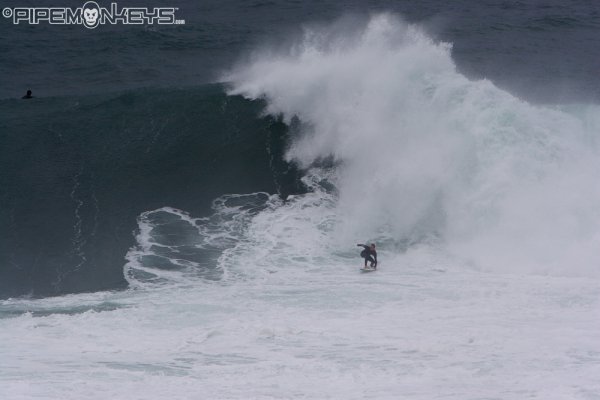 (C)
Pipemonkeys.com
Marcus got some wicked pictures from Deewhy on Sunday as well.
---
June 8:
Today has been the biggest storm in Sydney all year. A ship has run aground and two others may run aground as well.
The lights have been flickering on and off all day and the Manly ferry was cancelled. At lunch time I couldn't resist going down to the Bower to see if anyone was out there. No one. Just as I was driving away I saw two guys climb under the fence in a bit I didn't even know you could get out in Update: A way to get to deadmans –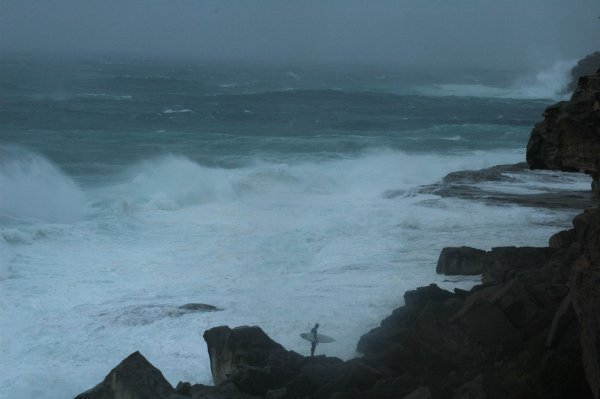 Death Wish
A one point the two guys nearly went out but not because they wanted to –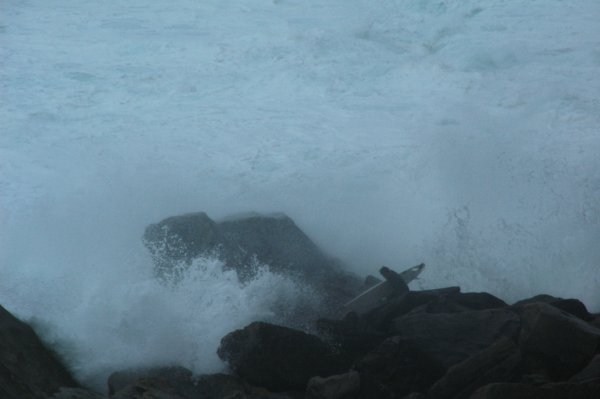 Nearly Washed Away
And finally on Manly beach limited surfing was going on in the south corner, basically these dudes were getting one wave, coming back to shore, walking down the beach and going back in again.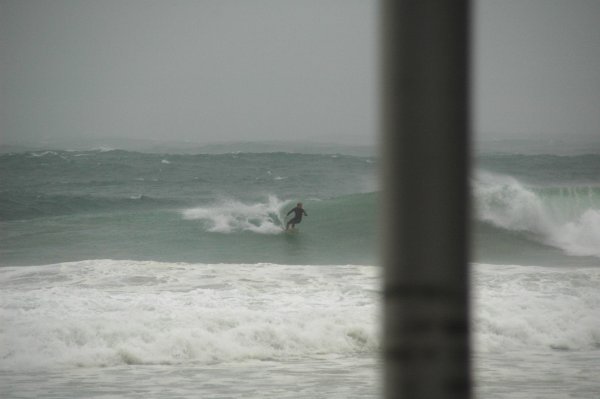 Got one