I never thought I'd be writing a blog entry at 30,839ft but here we are!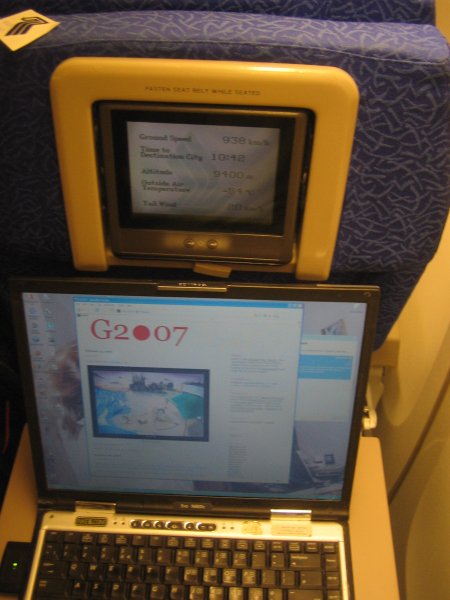 Sky High Internet
Singapore airlines are definitely my favourite airline in the world. Not only have we already watched an episode of Mighty Boosh on the on-demand in flight entertainment, but we can browse the world wide web and check our emails from the comfort of our seats using free (for two hours) wireless internet!!!
I wrote the last entry in a bit of a rush but as you can see, for valentines day I got Amy a lovely picture of us both on the beach, kindly drawn by my good friend Andres! Thank you man, you rule.
Well that is it from the 958km/h blog in the sky!! More pictures and photos and everything soon!!!!