Last weekend we celebrated early Christmas, Amy's Birthday and Taryn's Baby Shower up in Brisbane, we left on Friday night from a very busy Sydney airport for the flight up. Brisbane and other areas of Queensland are in Level 6 water restrictions and the target is to use 140 litres max a day.
Here is the timer in the shower at Amy's parents house for the four minutes you get allocated. It is not nearly long enough to try and have a shower in four minutes –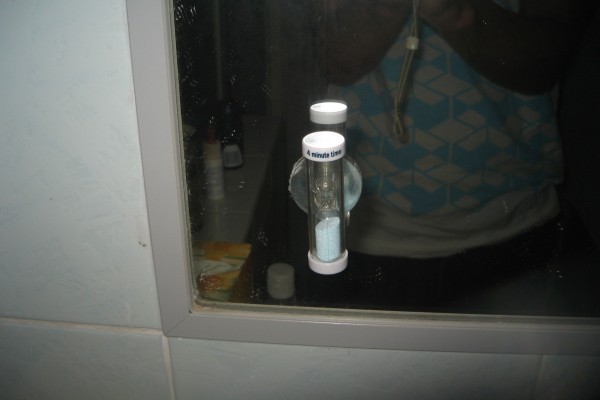 Against the clock
First up was the baby shower hosted at Sam and Elliot's house, the theme was pink and here are some of the delights layed out on the table –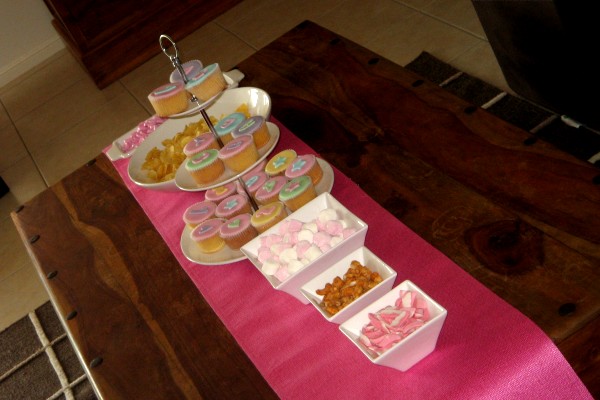 Pink Baby Shower
Whilst the girls did the baby shower, I went off with Wade and Elliot for a game of ten pin bowling at Milton Bowls Centre. It was a bit like stepping back in time, with the insides looking very seventies and tunes like "girls on film" playing over the music system. It was brilliant.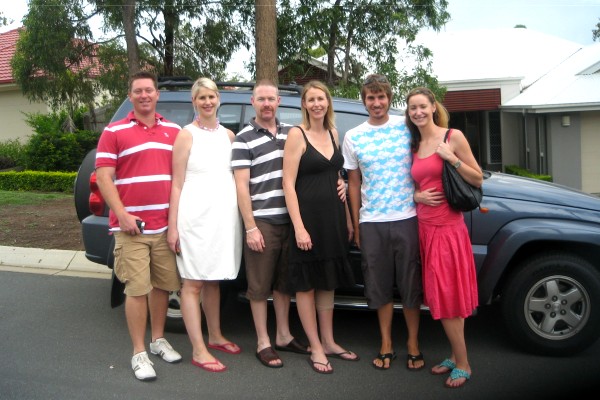 Wade, Taryn, Elliot, Sam, me and Amy
The next day we met at Bretts Wharf for lunch to celebrate early Christmas and Amy's birthday. Bretts Wharf executive chef is Alastair McLeod and we saw him there, cooking us up a storm.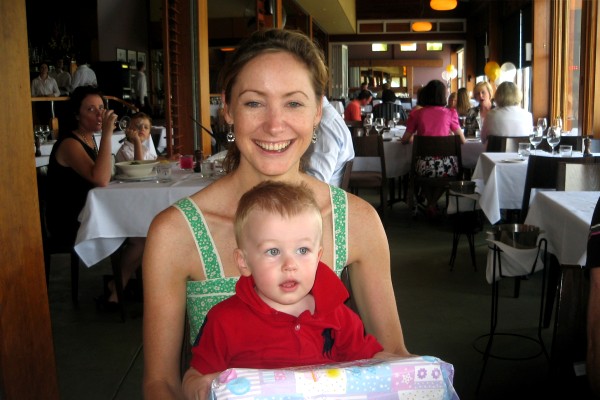 Amy and Cooper opening presents
Outside the restaurant was a lot of Pelicans, a lady came out with the left over fish bits and fed them all, hence the reason why they all sit waiting –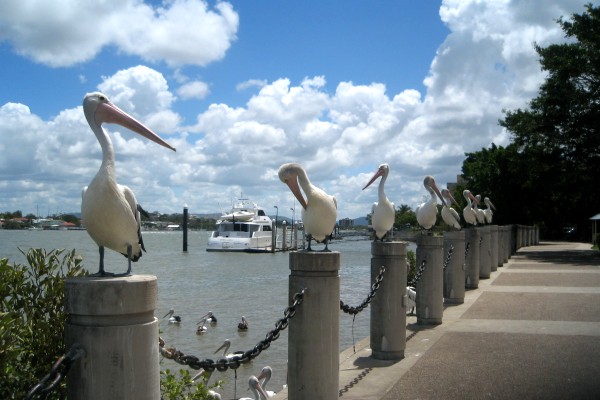 Pelican Alley
It was a very nice weekend up in hot Brisbane, although I'm glad down in NSW we don't have to have the four minute showers yet!