We went to see Turandot Opera in the Domain last week which contain the classic 'Nessun dorma' aria, which you might have never heard of but if you heard it you would have if that makes sense.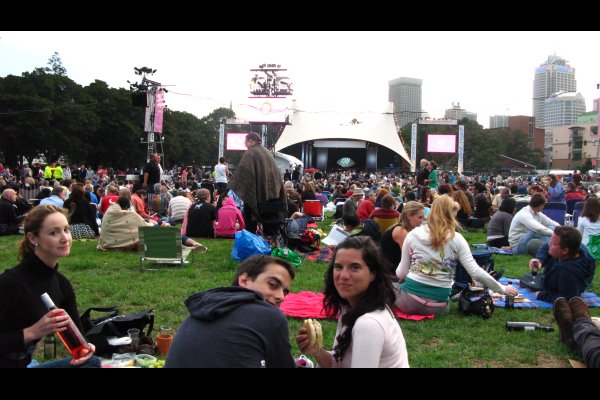 Opera in the Domain
Last weekend we all went to the Ocean World, which is literally just across the road from us. It is very small but very quaint at the same time. They have sharks, tortoise, snakes, spiders and everything you could ever want. We went to the dangerous creatures show where we got to stroke a baby crocodile, have the worlds most dangerous snake (Inland Taipan – Oxyuranus Microlepidotus) held about 3 inches from your face and then the worlds most dangerous spider (Funnel Web – Atrax Robustus) do the same thing (in boxes thank goodness). All good fun.
Andres and me by the touch pool
The parents and Andres and Yami returned back to their homes recently, before they all left we had dinner at Le Kiosk on Shelly Beach here in Manly. It was very nice –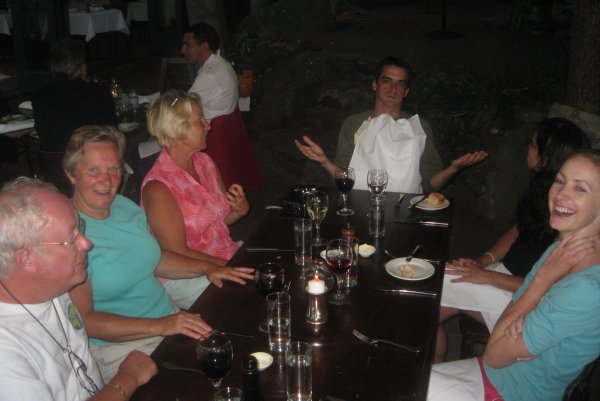 Parents with Andres as the godfather
On Yami and Andres' last night we hit their favorite place to go, the Bavarian on Manly Wharf –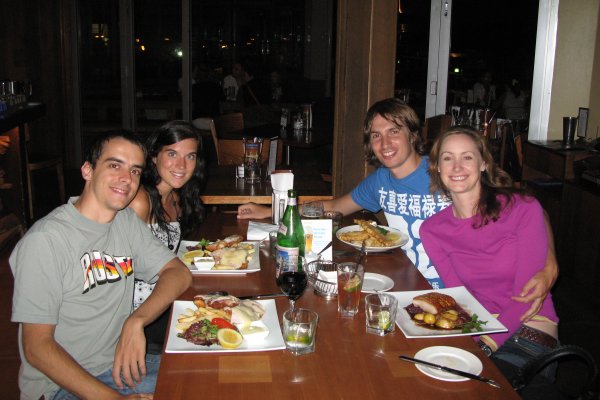 Last night at the Bavarian
This weekend we are back on our own and as the sun was shining we hit Palm Beach to sit in the sun and do a bit of surfing in the now very warm water, it was very pleasant –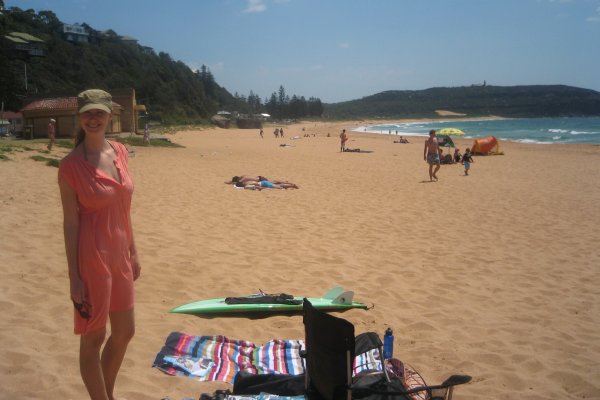 Amy on Palm Beach
Sad to see parents and Yami and Andres leave but will see them all again soon!