On Monday night, Amy, Simone, Stu and myself went to see U2 play at Telstra stadium in front of a massive crowd.
It was an excellent gig and Kanye West was there to do the warm up, Amy is a big fan of him so it was a nice start to the gig.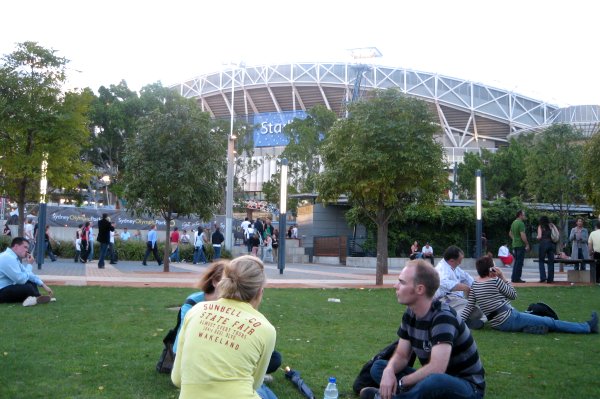 Amy, Simone and Stu outside the Telstra Stadium
We went in and had got standing tickets so were in the middle of the stadium, it felt like we were coming onto the pitch for a game as we walked down the tunnel and into the stage, it was really cool.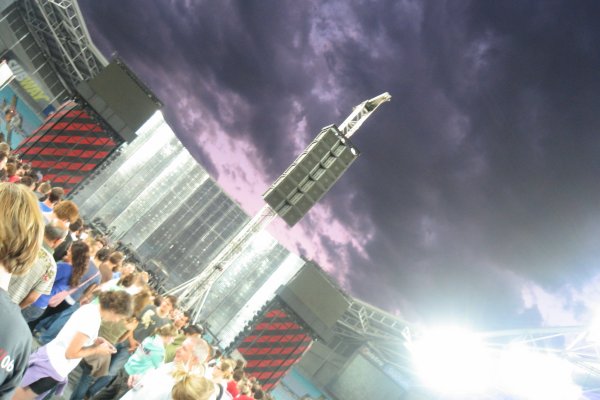 Vertigo on the Vertigo Tour
When the band started they had some amazing lighting effects going on, we couldn't really see the band due to the masses of people in front of us but it was not that important as the atmosphere was electrifying –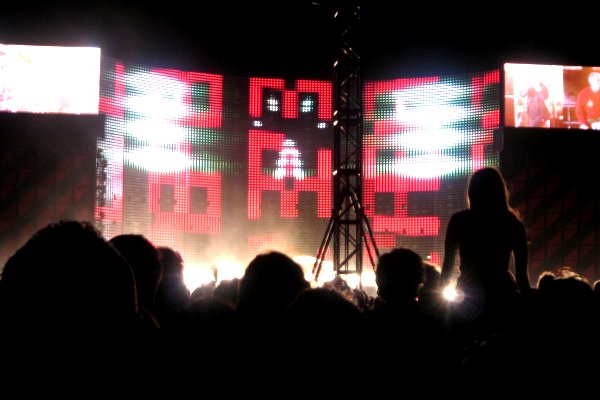 Vertigo Show Kicks Off!
One cool part of the show is where Bono asked everyone to hold up their mobile phones, it lit up the stadium like 10,000 candles it was amazing to see. I made a video of it which hopefully I'll get up soon.
Bono was a bit of a legend up on stage, however, Cooster (Andy) had been out drinking on a week night at about 2am in an Irish bar in Kings Cross and managed to bump into him, get talking and as the bar was closing, ring up another bar he knew in Kings Cross and told them "not to close because I've got Bono with me". Although I met with Cooster the other day and he said that he'd asked Bono if he had met the Brazilian president which apparently he told Cooster he had not, howerver, Bono's wikipedia entry has a picture of him shaking hands with him!
Here's a nice picture of Amy and I during the gig having a very nice time –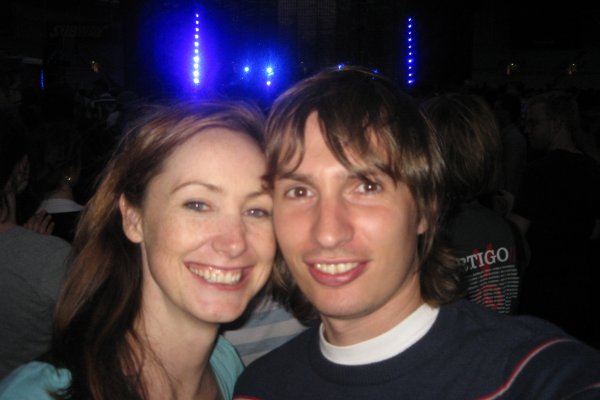 Amy and I at the Vertigo U2 Tour!
We wrote this after getting back from a one hour punishing kayak session to Store Beach which was absolutely beautiful!
Rock on.