Easter 2008, a break from the normal ritual of going to far North NSW we headed to Fingal Bay instead. Fingal Bay, is a bay about 3 hours drive North of Sydney, slightly south of Seal Rocks.
The scenary up there reminded us all of the television series LOST as it is pretty amazing. On one of the days we went on a walk to an Island which is separated by a sandbar to the mainland. It fills with water which makes the crossing dangerous in rough seas. Fortunetly for us it was pretty calm that day, the pictures don't really do the scenary justice (although they are very good pictures thanks Marcus and Nancy for letting me use them).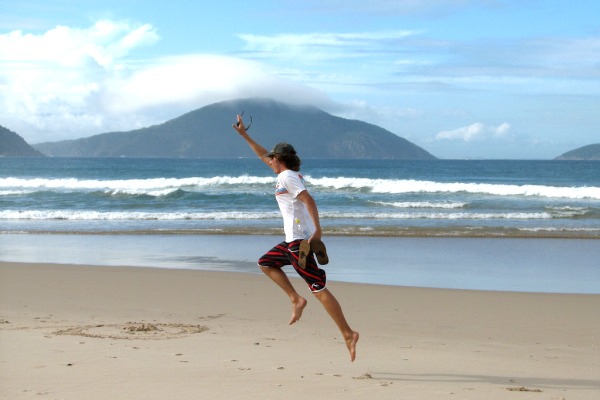 Me Mid-air Fingal Bay
The house we booked into had a trampoline in the garden which provided hours of slightly dangerous fun, here's Amy doing some special trick –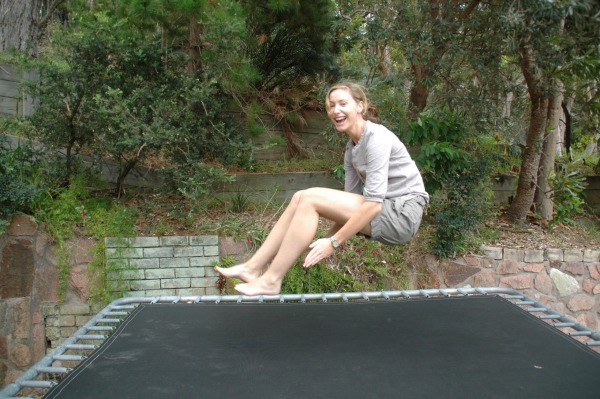 Amy Trampoline Air
Marcus and Nancy made a special Mars Bar cake, which I believe was one of Scott's reciepes and involves a lot of sugar. It was absolutely delicious!!!!!
Nancy is a bit of a stunt kite user, here she is on Marcus' new kite getting some serious air –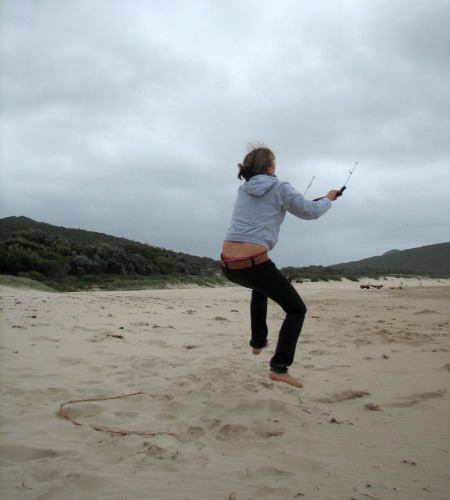 Nancy Getting Air with Kite
Unfortunetly that concludes the pictures of people not touching the ground, but here is a great picture of Rachel, Lorraine, Gemma, Amy, Nancy, Josh, Marcus and I around the dinner table with some of the magnificent food that was being cooked that weekend –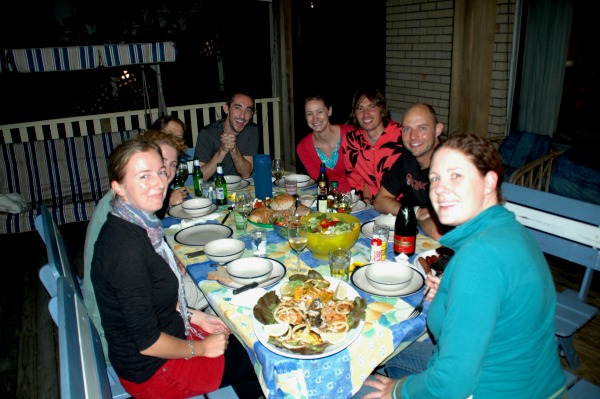 Around the Dinner Table
A great weekend and a really relaxing Easter!