Thank you Henrietta for giving me directions to the hotel. I think McDonalds is going to be my base from where I measure all distances and locations. Check out this funky map!! –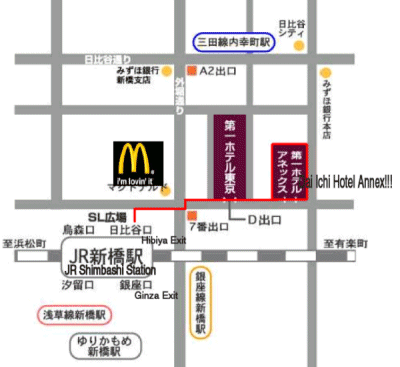 I have come to the decision to leave my surfboard behind in Australia (thanks Charmaine for looking after it) – logistically it just wasn't going to work carrying it around the world. No worries though, I'll buy a new one in England and use the Dalhberg when I get back!!!
Next update from Japan I expect!!