These pictures were taken at night time. Night time pictures require a longer exposure. Which means the shutter stays open for longer and the camera is able to take in more light. The real difficulty with this is that any movement the camera makes will blur the image. It's really much better to use a tripod – I don't have one of these and even when you can put the camera onto a solid surface, the shake of pressing the button and releasing it is enough to ruin pictures be causing a slight blur. The trick here is to use the countdown feature of the camera. This way you can get the camera stable while taking the photo. Check out these two pictures below –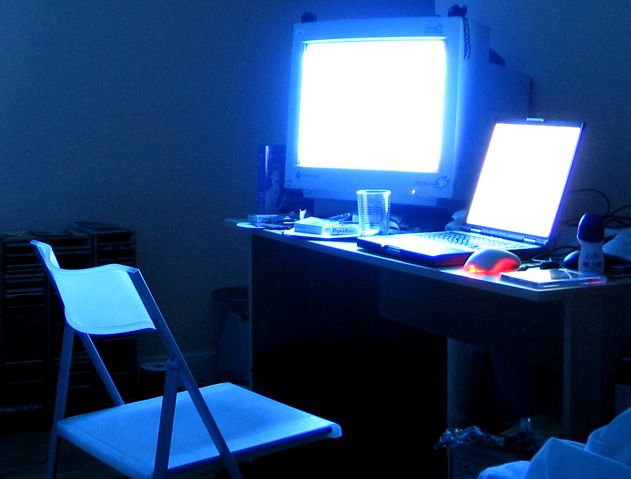 This picture was taken in my room with the lights off, with just the blue of the Windows XP on both machines to light up the room. 10 second exposure.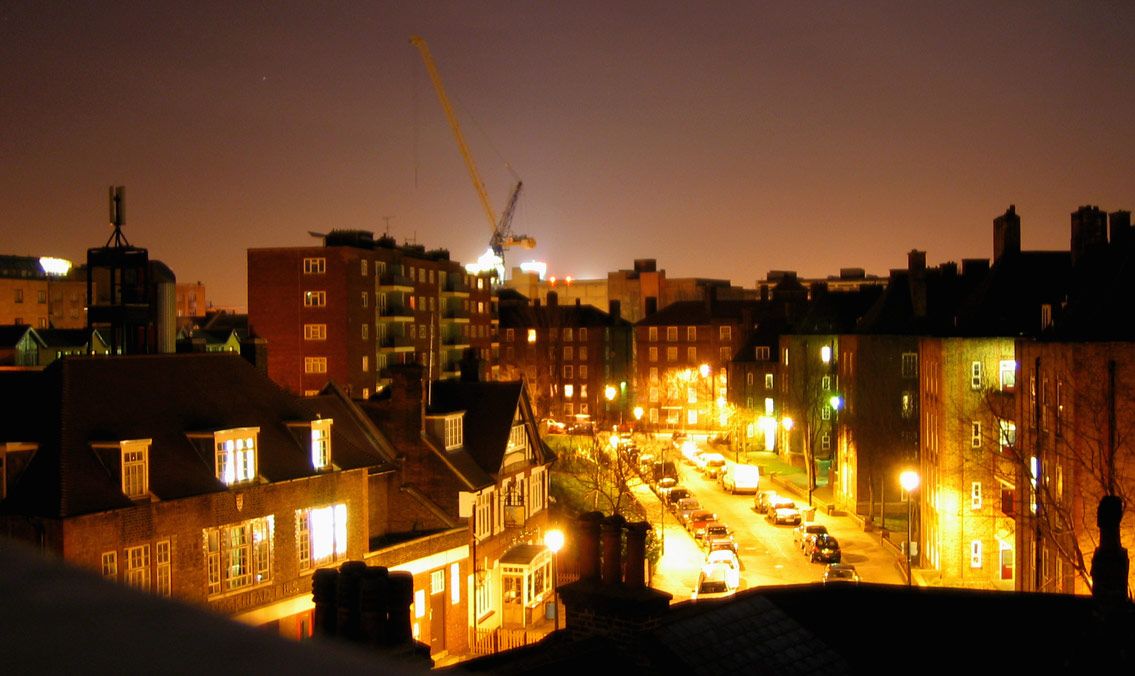 This was taken at midnight from my balcony with 15 seconds of exposure. Look how bright it makes the towers of Canary Wharf!