Sorry for the lack of updates, have not been anywhere where there's an internet connection for the computer. But to update you on the surf (that I can't go out in but wouldn't anyway) it is BIG.
Cyclone Wati has been giving the coast a severe battering –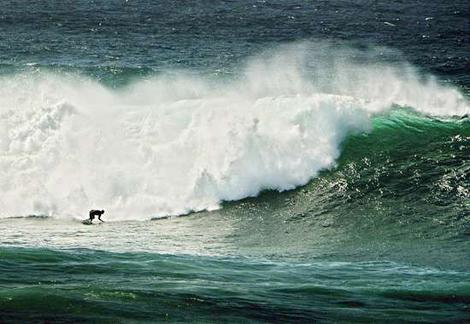 Just another day at Tamarama! 28th March Photo (C) SMH
We got on the Manly ferry two days ago and got soaked because the swell was so high it reached over the top of the boat!!
Good news is next update should have videos and lots and lots of pictures!
Take it easy!