This Christmas we went up to Brisvegas to see Amy's family and nephews and nieces. Ali, Zara and Cooper have all grown up quickly.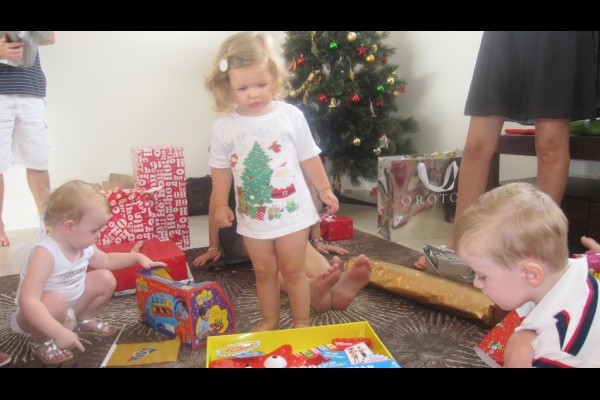 Ali, Zara and Cooper
We stayed at Sam and Elliot's house for the first night to be woken up by Cooper early in the morning telling us there was loads of presents under the tree!
On Sam and Elliot's street there's a house not too similar from the house in the Griswolds (Chevy Chase movie) which we all walked up the street to see. It looks really fantastic –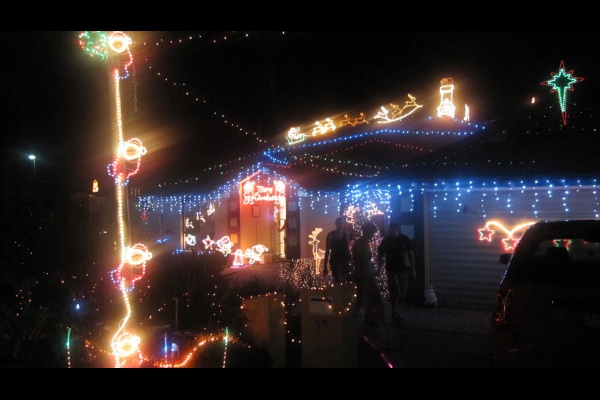 Amazing Christmas lights on Sam and El's street
Christmas day was spent at Taryn and Wade's house where we had some delicious sea food for dinner and opened presents. We even had a swim in the pool and managed to get sunburn after only being out there for about ten minutes!
Wink was also happy to see us all there but was absolutely exhausted at the end of the day –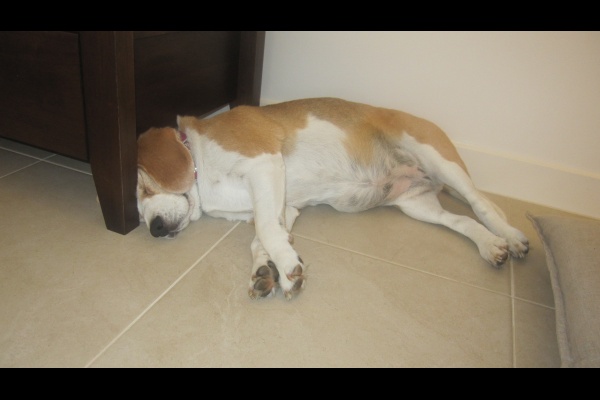 Winky absolutely exhausted on Christmas Day
The next day we all drove down to the Gold Coast and spent a night there at Burleigh Heads which was very nice. We had lunch at an RSL and spent the evening watching movies –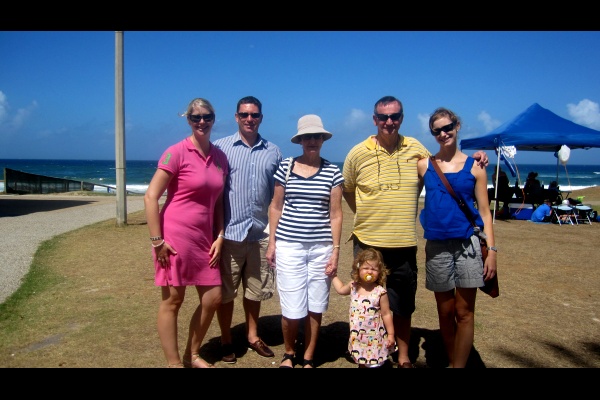 After lunch at the RSL
The next morning we woke and went to the airport to fly back to Sydney. We arrived in Sydney, went home, un-packed our bags, re-packed them again and then hit the road to drive up to Copocabana. Not the one in Rio but the one an hour North of Sydney, near Gosford. The place was developed by a real estate agency in the 50ies who named the place after Copocabana in Rio so all the street names are named like Del Monte Place, which is where we stayed – although it was no where near as bad as that sounds! We had some excellent views from the balcony of the ocean, mostly of which are filled with massive ships waiting to dock at Newcastle.
The weather wasn't that great but it didn't really matter for us as it was fun just being able to stay around the house, read books, play poker and get the occasional break to go for a surf down at the beach.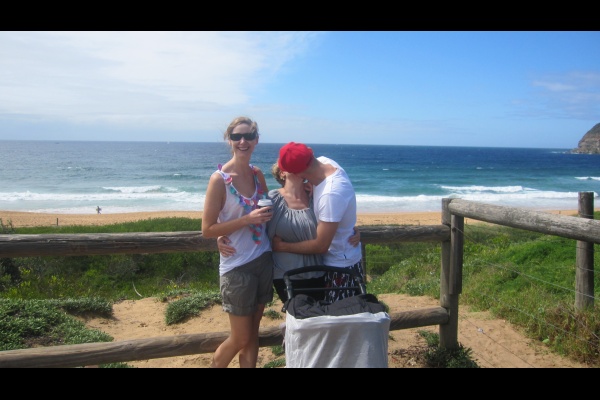 Amy, Nancy and Marcus on Copocabana Beach
One of the main reasons for the trip was to celebrate Lorraine's 40th Birthday party which we did in style by Yuji cooking us some delicious Japanese style food, it was very good!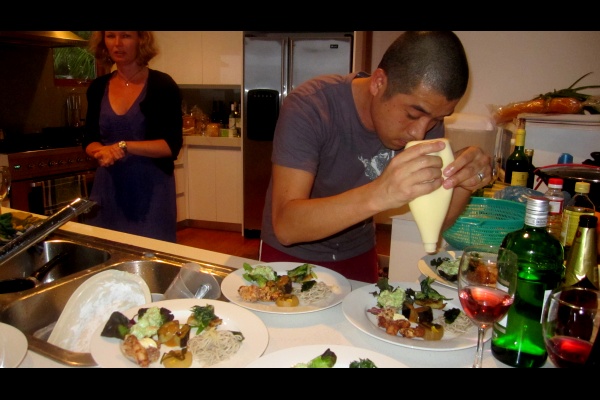 Yuji in the Kitchen
The views from the balcony were amazing, especially at sunset –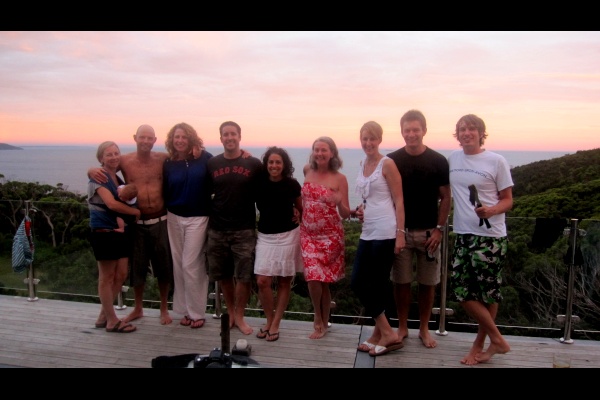 Sunset at Copacabana
We also celebrated Nancy's birthday with a trip off to Chat Noir in Terigal which was a French restaurant and I think possible the first place where I tasted snails!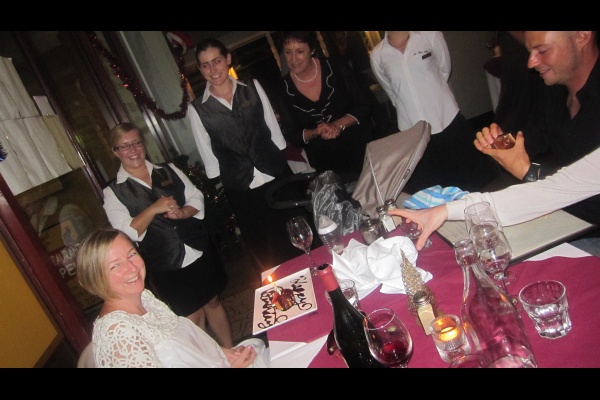 Nancy Happy Happy Birthday Song! Vive la France!
For New Years Marcy cooked brisket the same as she did at Easter and it was delicious! We then watched the fireworks from Sydney on the television and went to bed. Hugo was exhausted –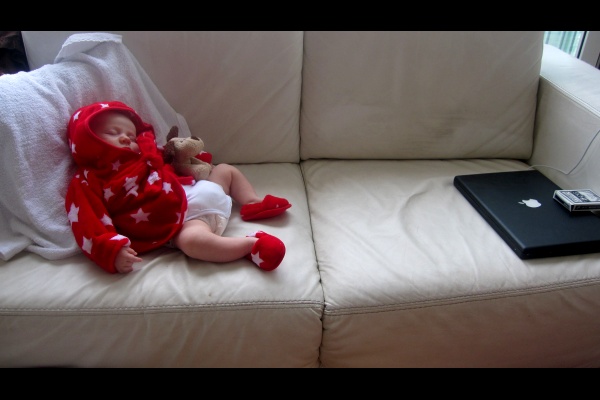 Emails checked, time for a relax.
An excellent Christmas and New Year period, although I managed to get shingles hence the delay in writing the post, however back on the mend now hurray!!!!!!