Bula! Bula!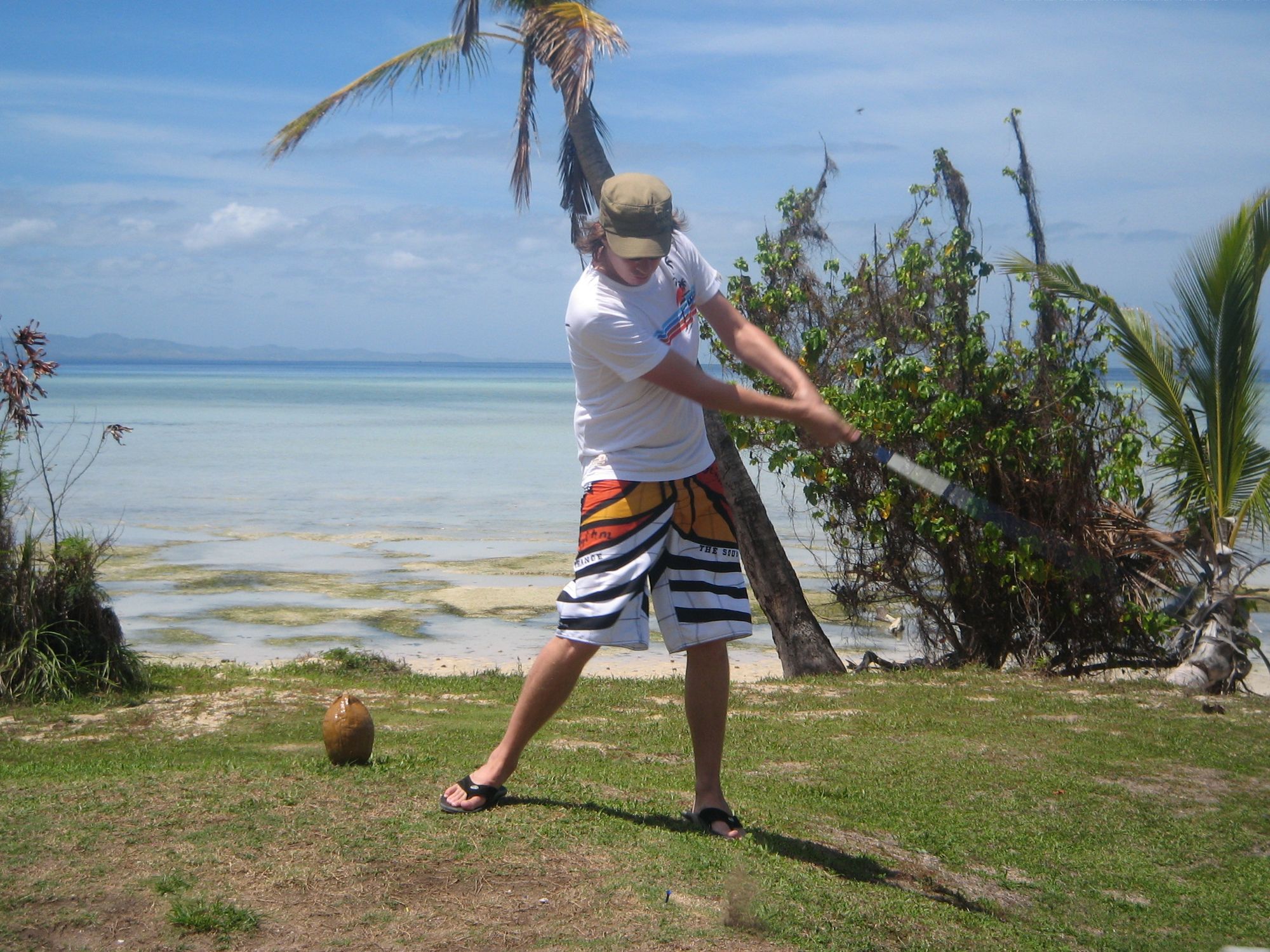 Amy and I set off from Sydney on Saturday morning, it was a beautiful 31 degree sunny day in Manly and it felt like we were already on holiday! However, we got the boat to the train to the plane to Fiji for a relaxing island beach holiday that you see on those adverts on the London Underground ( but for a bit less of the price as its just around the corner from 'stralia ).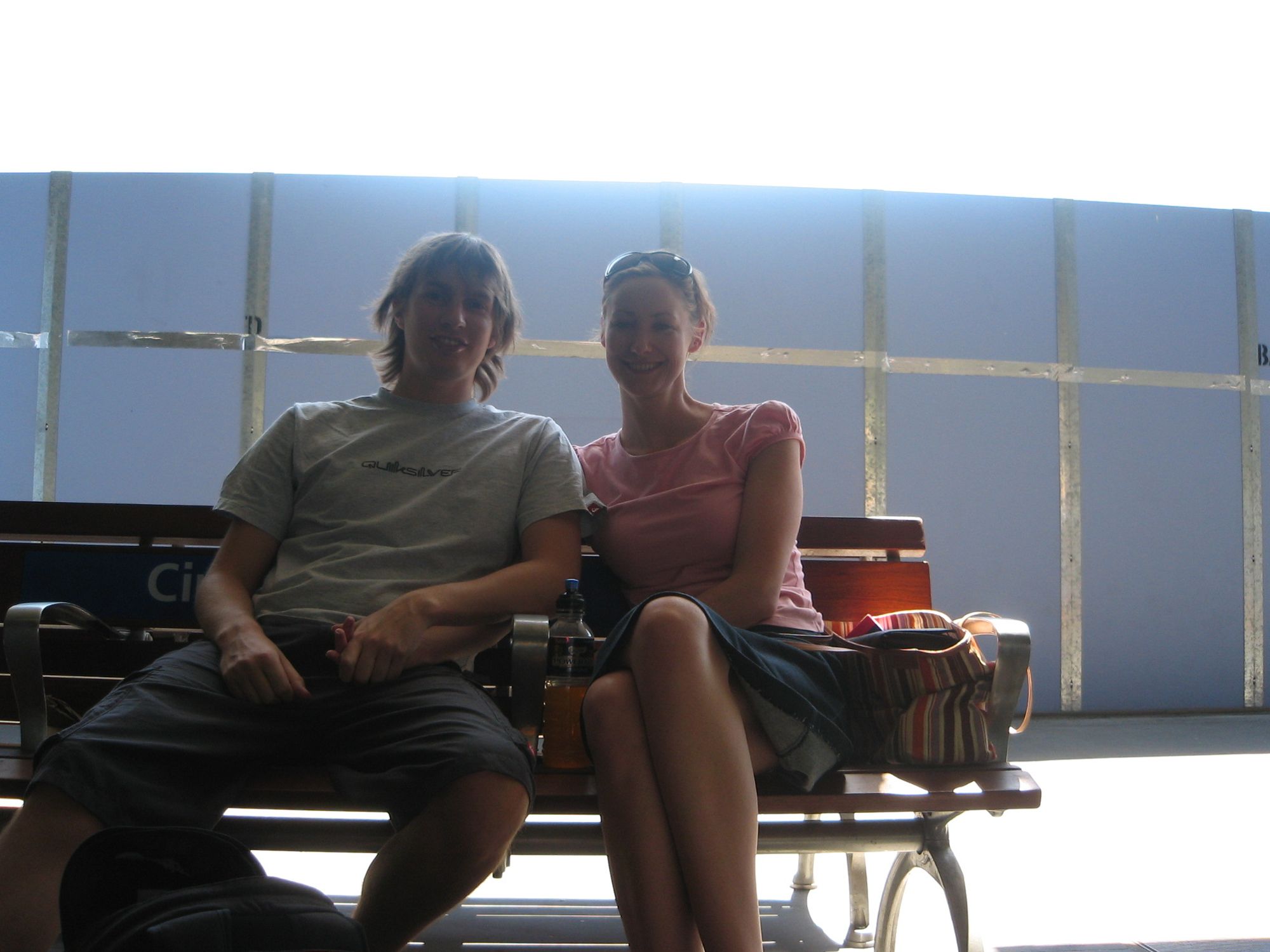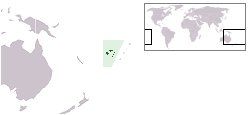 On the plane over we made friends with the Fijian people in front of us, which was good and bad because there young son decided to play games with me and cover my TV screen every 5 minutes. We then played a game called "phone trip" where we had to pretend to ring each other and tell each other "have a good trip" but I kept answering the phone and just saying "have a good trip..bye" before he had a chance to speak so he got bored of that game. There was word of another game called "cow and bear" or "Camembert" ( couldn't really understand what he was saying ) but it never got off the ground as it seemed to be far too complicated.
When we arrived at Nadi airport we got a bus to Outrigger, which is a resort on the Coral Coast which is 177.4° East of Greenwich, London ( 180° is the exact opposite side of the world obviously ). We didn't get there until night time so we did not see much of it and we were out again at 6am to go to Musket Cove, on Molololaiai Island!
We caught the Mololo cat ferry over to Musket Cove which was a nice little journey, it went past the Island of Tavarua which is American owned resort that controls access to "Cloudbreak" a world famous surf break. I found that all a bit of a con to be honest. An American person "owns" the access to Cloudbreak in Fiji apparently, unless you are staying on Tavarua you don't get to ride the waves!
When we arrived we were given nice little drinks to have and driven around in a little buggy to see the resort. Here is Amy with the drinks –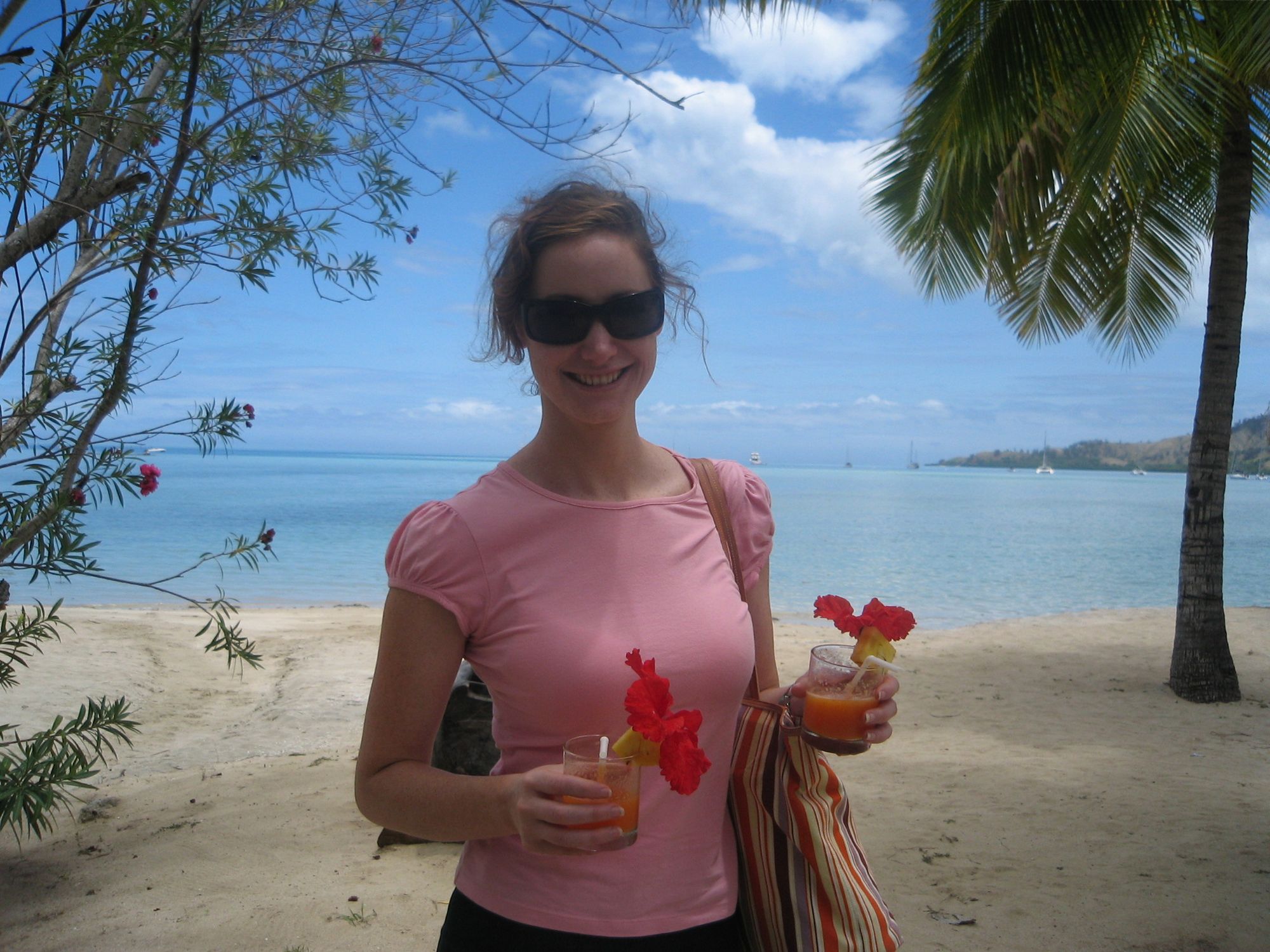 We then got shown to our Garden Bure, it was very nice and basic. No TV distractions, just a little Radio. Actually by the end of the holiday it was starting to creep us out a little bit because it was so in the wilderness all night long you would hear what sounded like footsteps outside (normally frogs and birds) and things falling on the roof (coconuts and black pods) –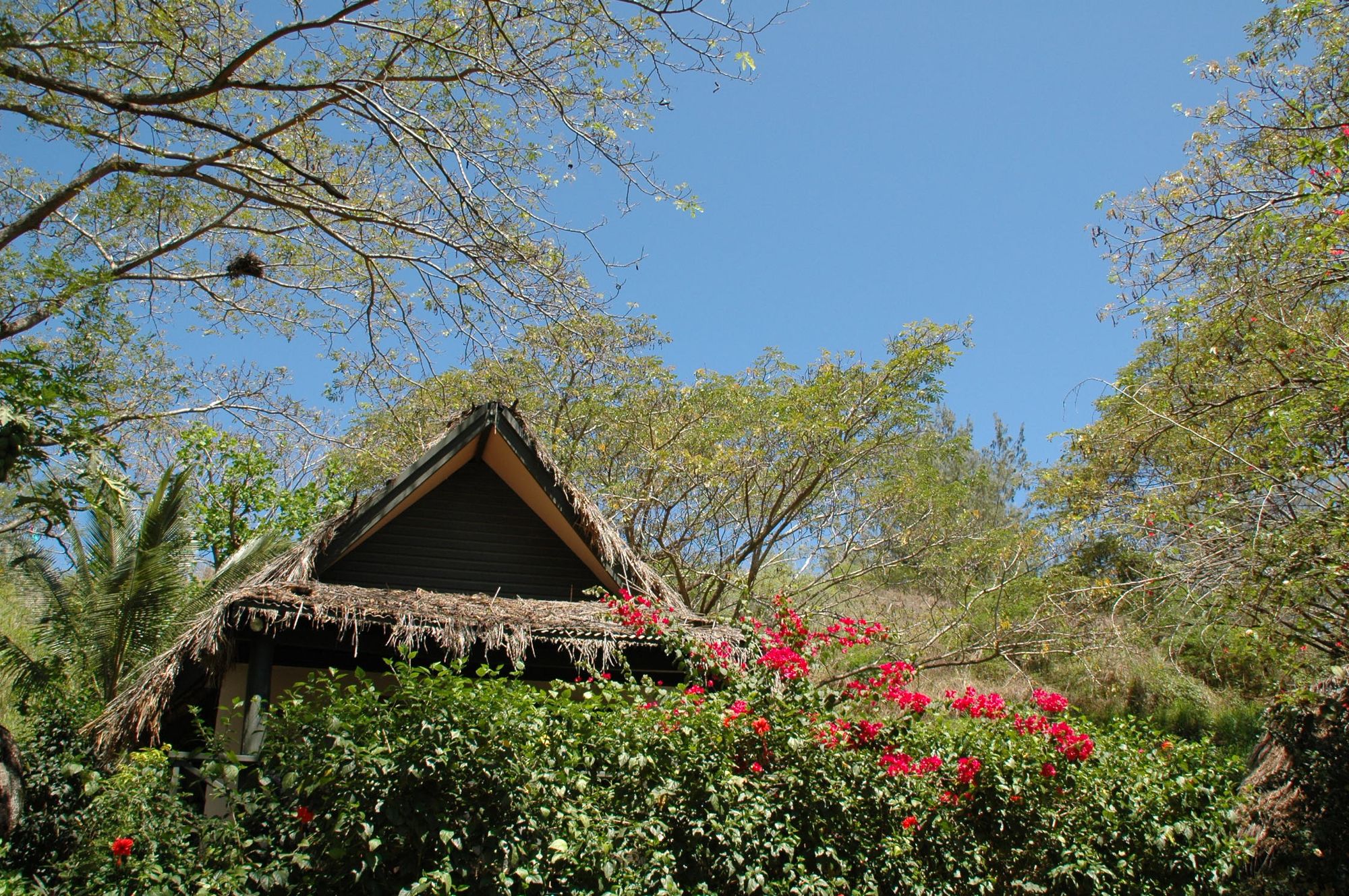 We had lunch at the little cafe (the food was all chips etc.. so was not very healthy) and then had a walk down to the beach –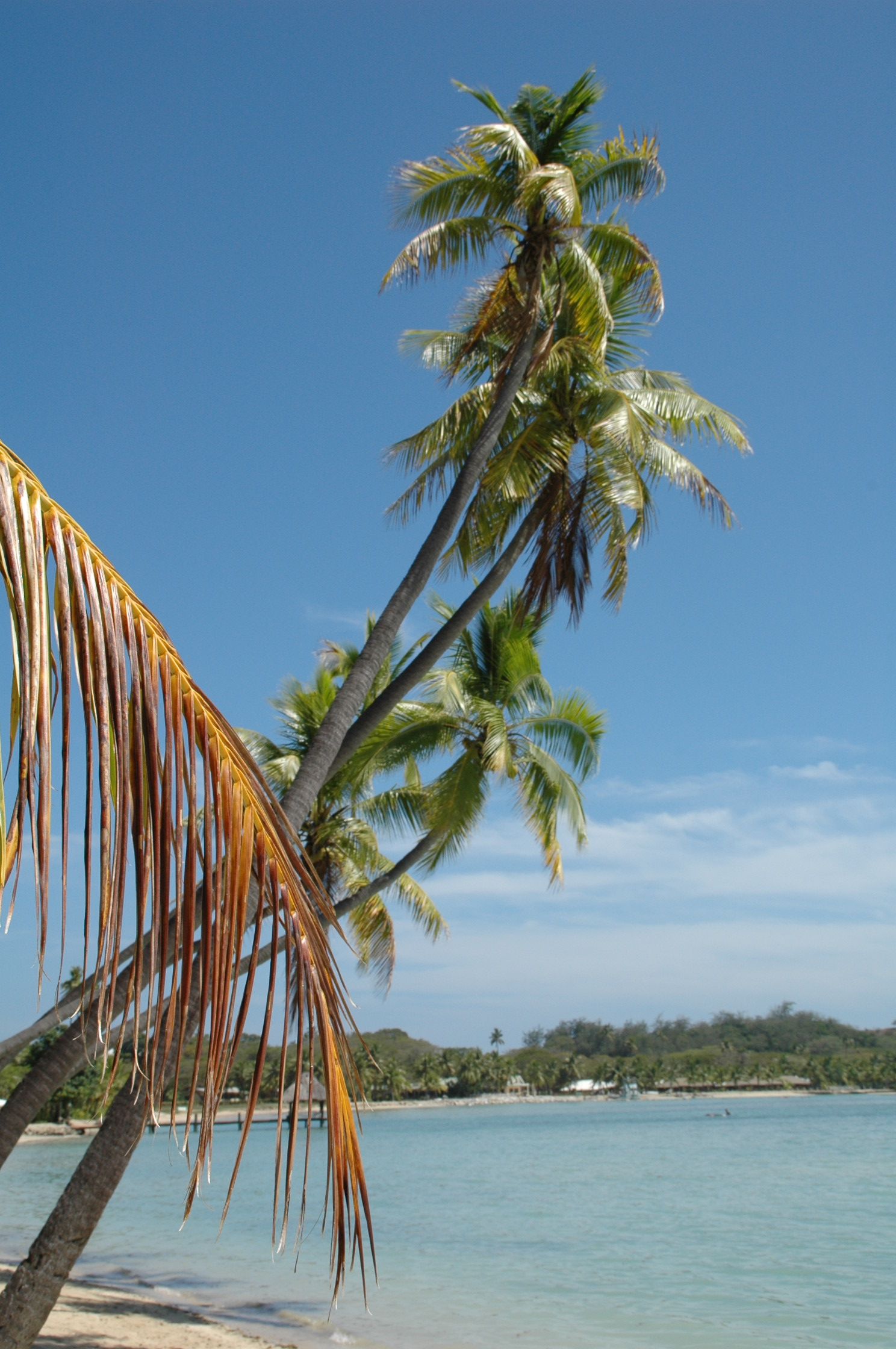 We had a bit of an error earlier in the day, we told the driver that we were going to Mololo island and not that we were staying at Musket Cove, so our bags went to Mololo Resort, so we had to wait for them before we could go for a swim!
Here is a photo of us sitting in the little hut in the water at dusk –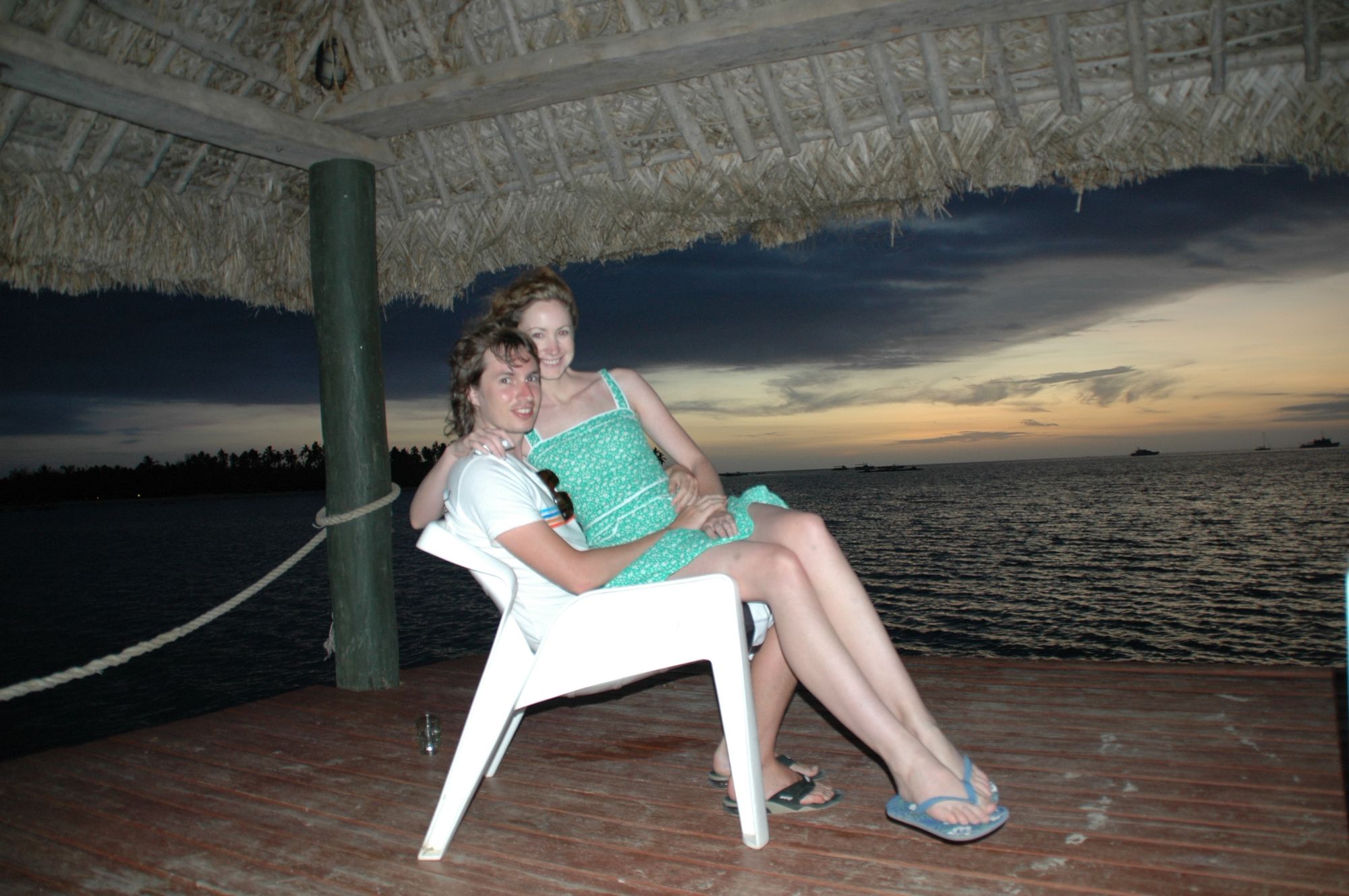 That night we went to "Dicks Place" for dinner, which was the Islands foodery and had a lovely dinner, we met some people called Malcom and Brenda from New Zealand who were nice.
The next day our activity was golf. We walked over to the golf course and paid to get the buggy to take us around the nine whole course. It was really hot so we definetly needed transport between holes, plus my 350 yard swing really means a lot of walking between hits (I'm rubbish at golf).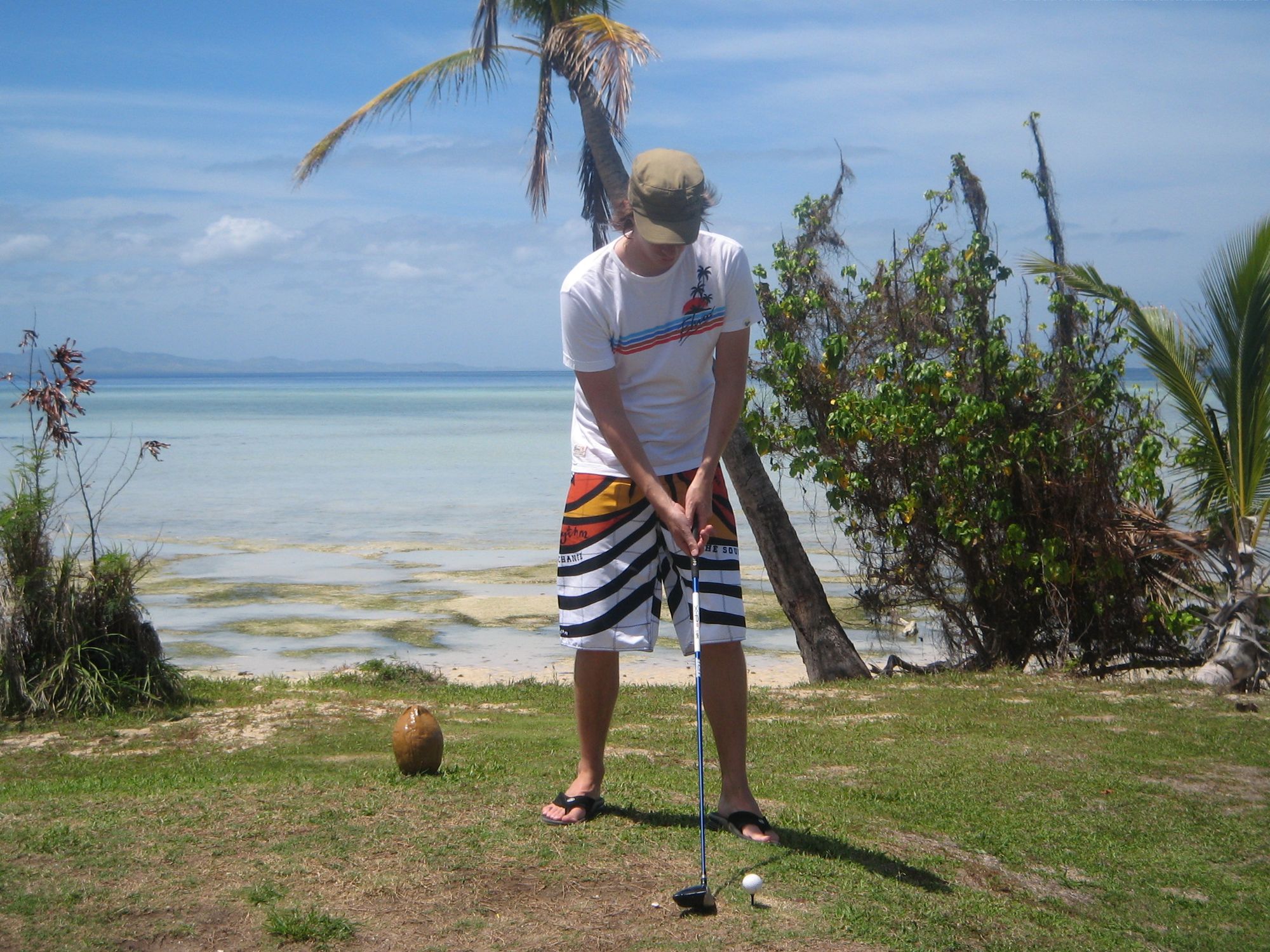 Amy was beating me pretty badly and it was getting very hot, we managed to get to 4 and a half holes before we had to give up, so we just drove the buggy around the course for a while and returned it!
That night we had dinner again and became money savvy (the restaurant on Musket Cove turned out to be the most expensive one of all the islands we visited and not always the best food) so we had a salad starter and the buffet which we shared.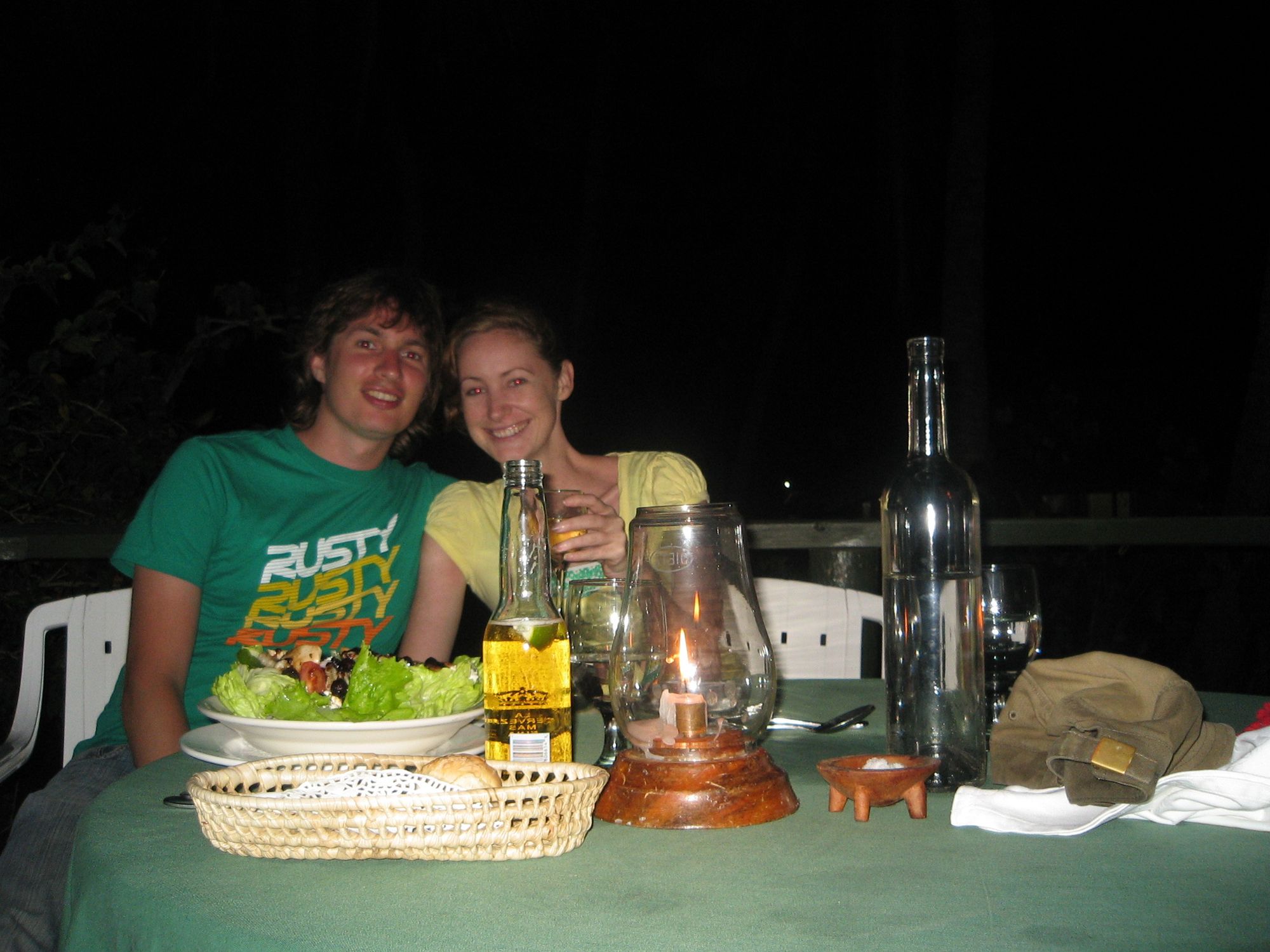 The next day we hired bikes to explore the Island a little bit more. Although in reality you can't go very far as going up hills was not possible (not allowed and too hot to even attempt) and the native Fijian people don't allow you to just walk around the country without permission from the village chief that you might walk into.
Here's Amy with the strange small hills that cover the Islands of Fiji which I imagine are a result of being a volcanic island –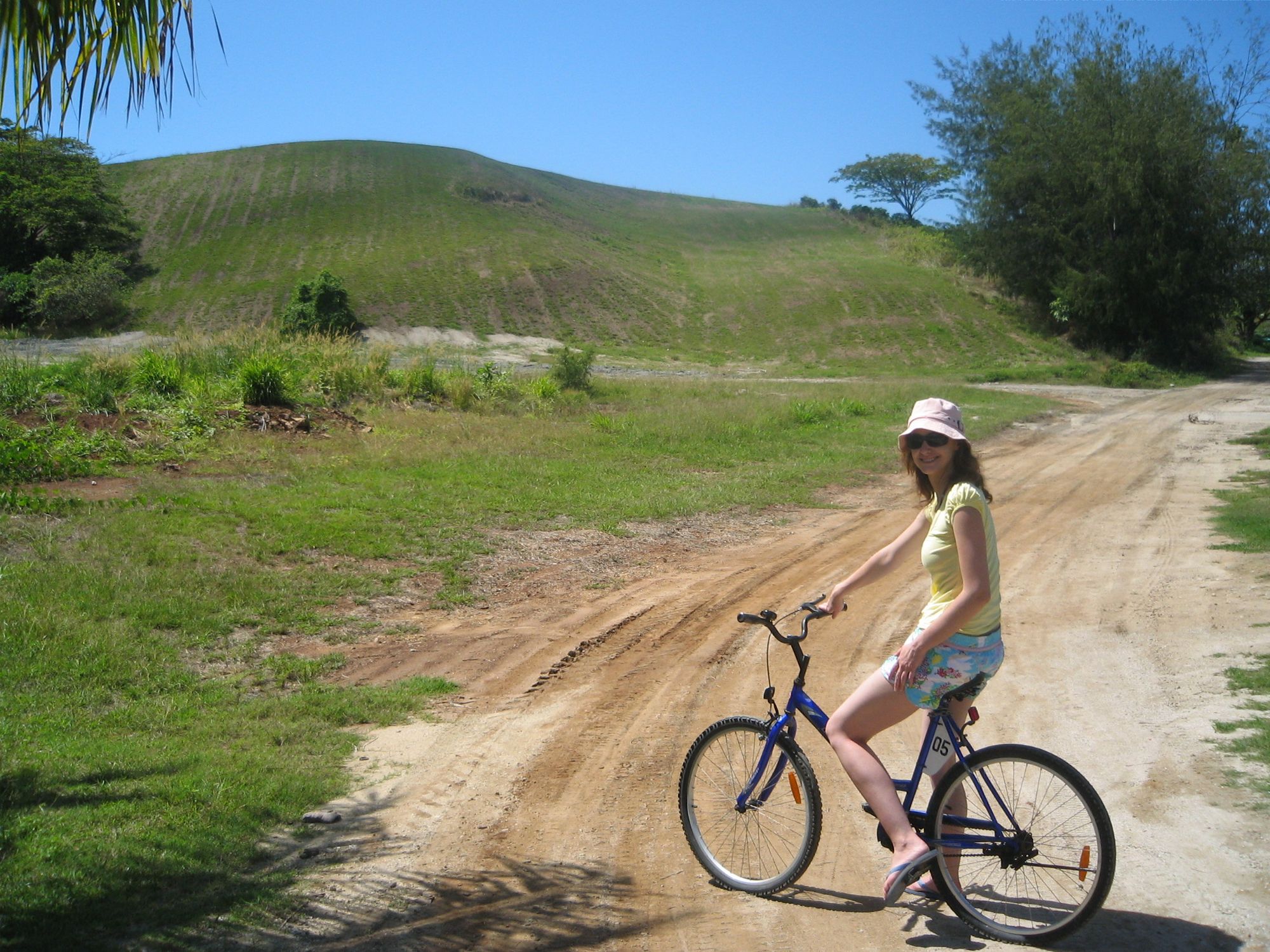 That evening we walked down to the beach and got this photo of the sunset –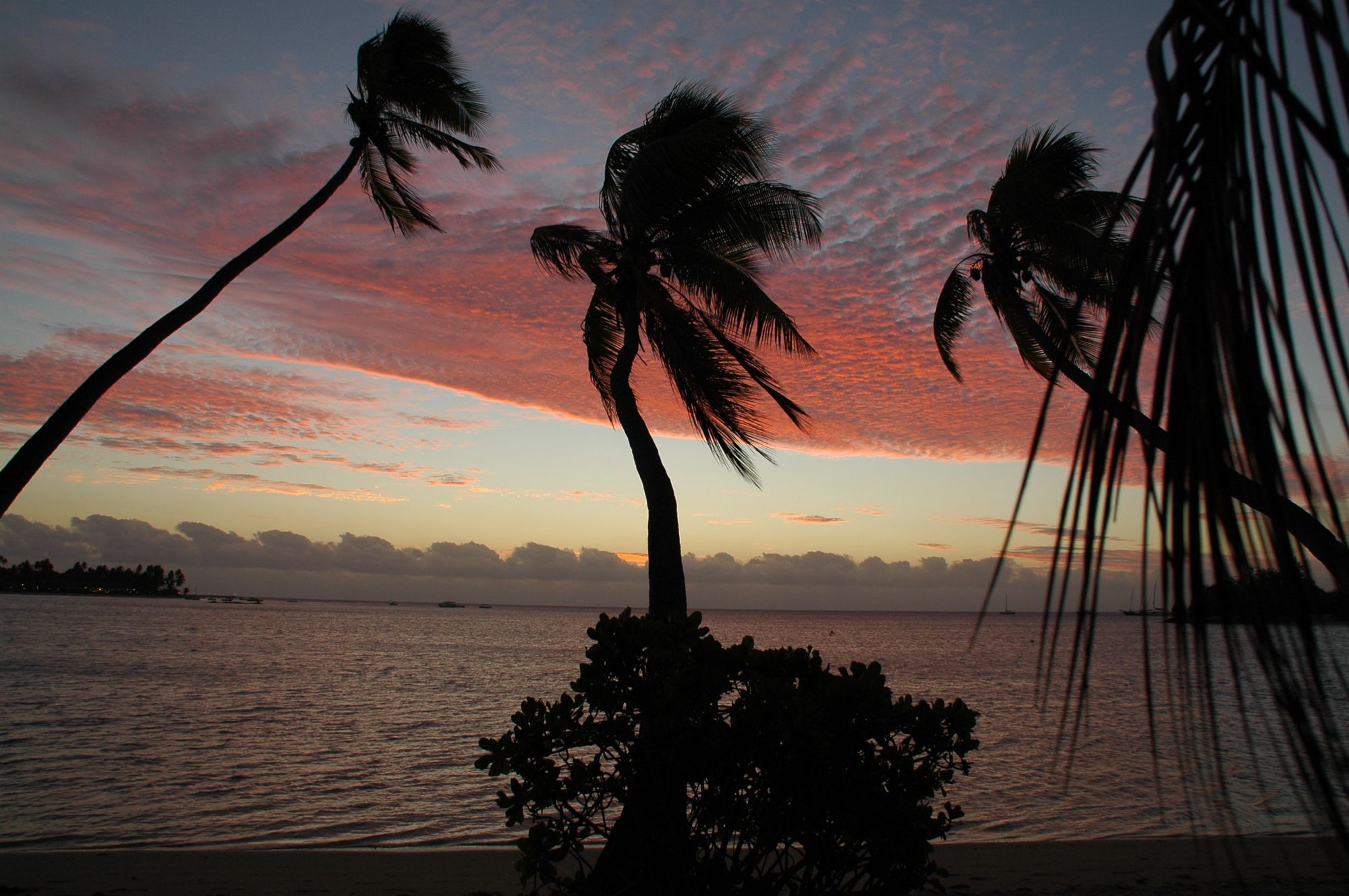 The next day we took a boat trip to see some other islands, coincidentally it was the worse weather day, not raining but very very windy. It made the boat journey a real stomach turner, but we got to see some beautiful islands. We even saw a turtle (Amy missed it) swimming in the water, which was pretty amazing, it looked very pre-historic. Some of the Islands we visited were right in the wind so we didn't stay for long, others were not wind facing and so were very beautiful. This was the view down one of them from the water (can't remember the resort name)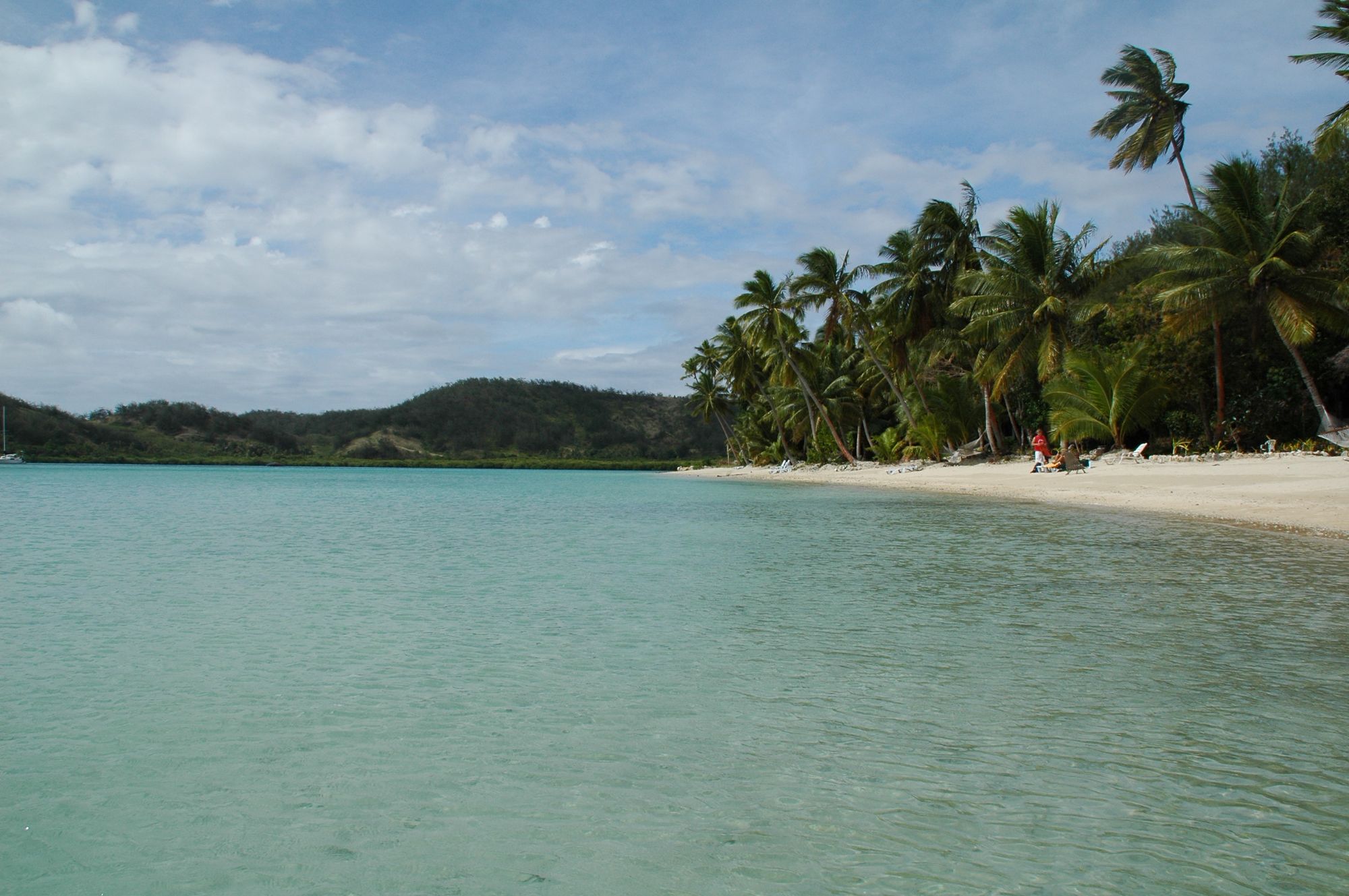 We also visited Cast Away resort which was also very nice resort and had lunch there. Here is a picture of Amy with the boat driver –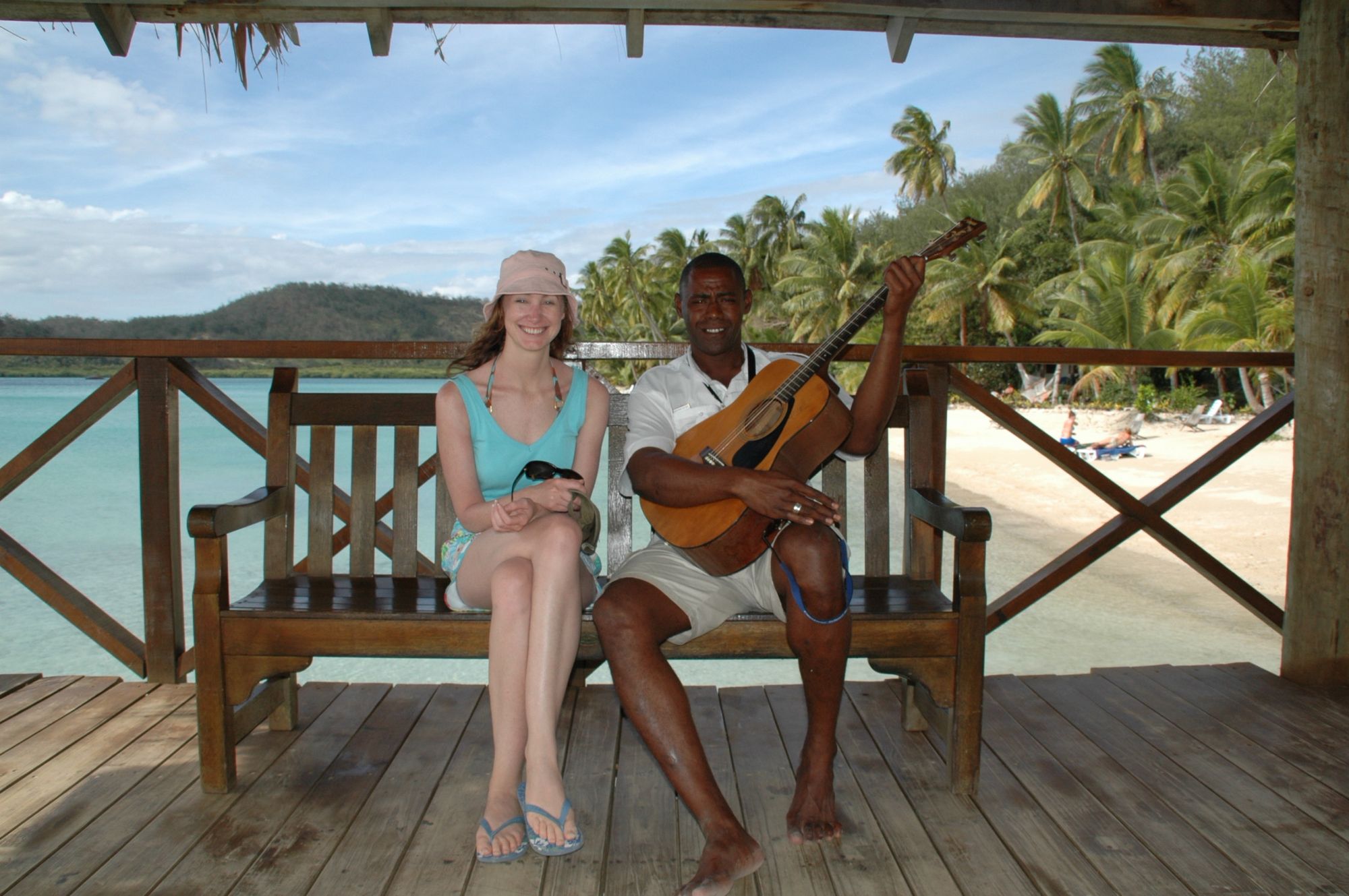 The next day we got Kayaks and went for a little paddle out in the water, it was good to be right next to the reef and see all of the fish swimming around, there was even some star fish in the water!
Friday night was pig on a spit night which Amy was really looking forward to!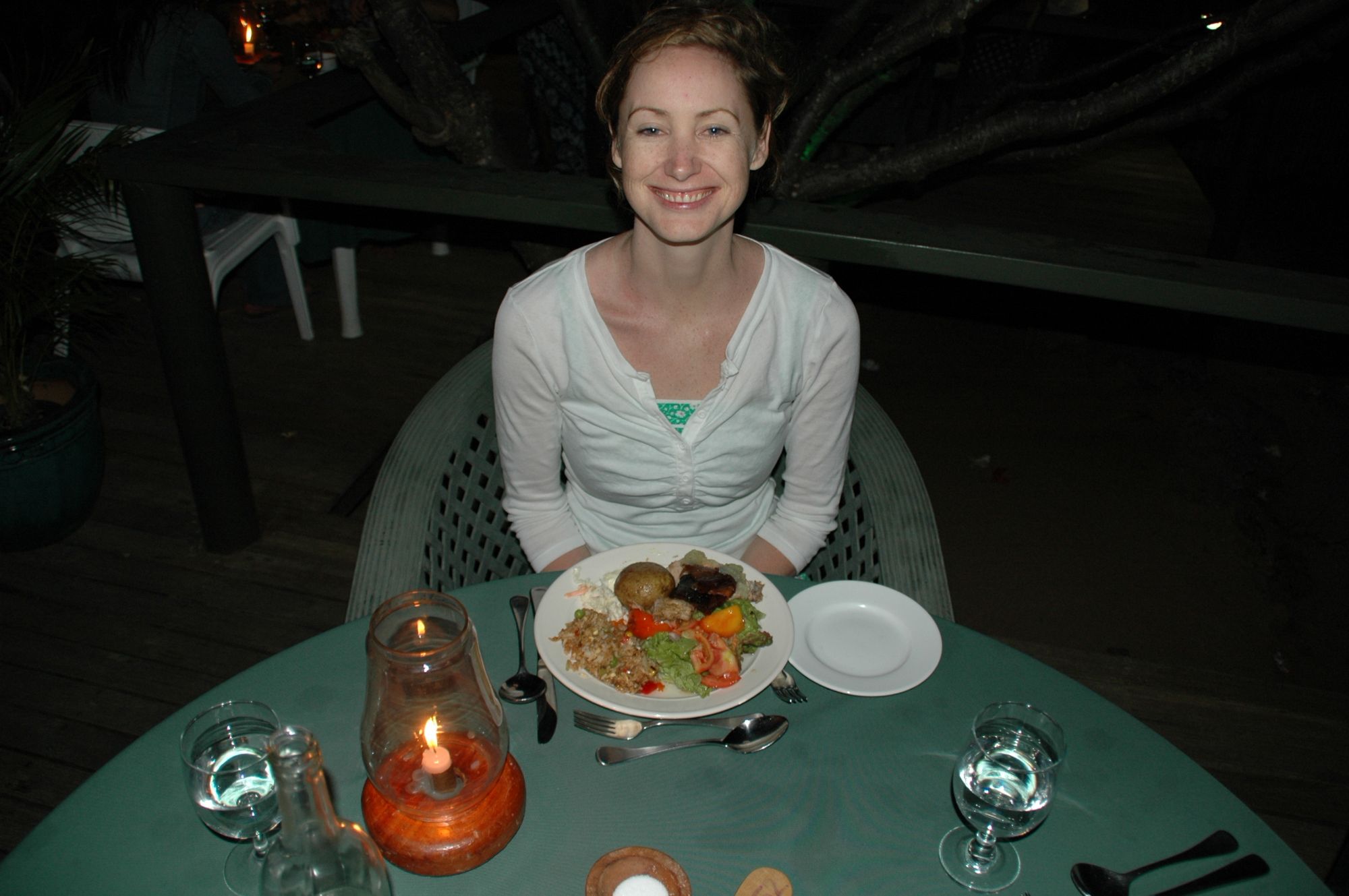 The entertainment that night was some Fijian dancing by men and women. It was really funny to watch, it was a bit like organised chaos.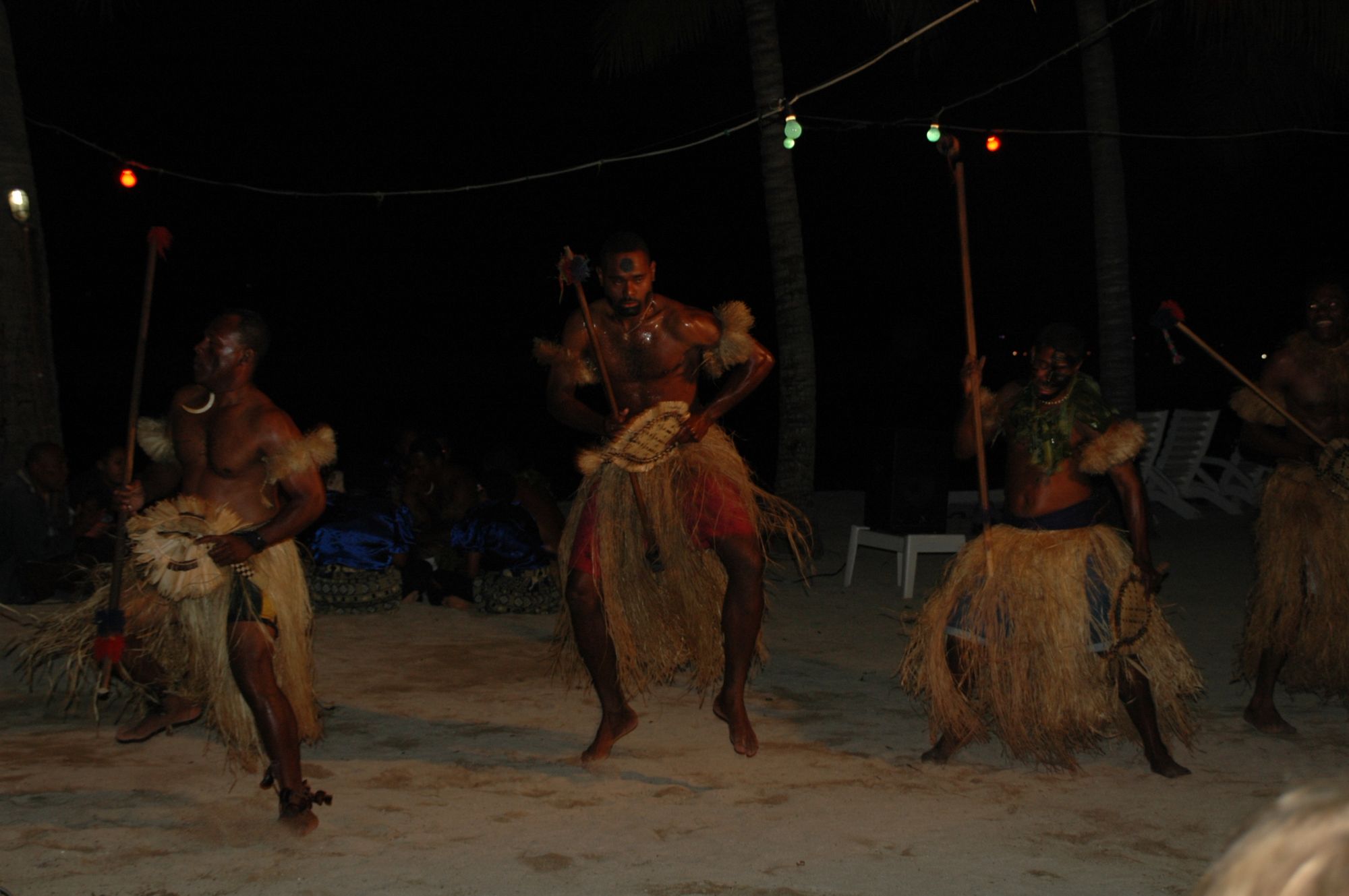 That day our Musket Cove island holiday came to a close, which was very sad as we were enjoying it so much! Fiji has a high Indo-Fijian people descended from work force brought to the Island during Britains colonial rule (the coins and notes have the Queen on them) and it was Diwali eve so all Indo-Fijian women were dressed in traditional India clothes. Here is Nadi down town as we headed back to Outrigger resort –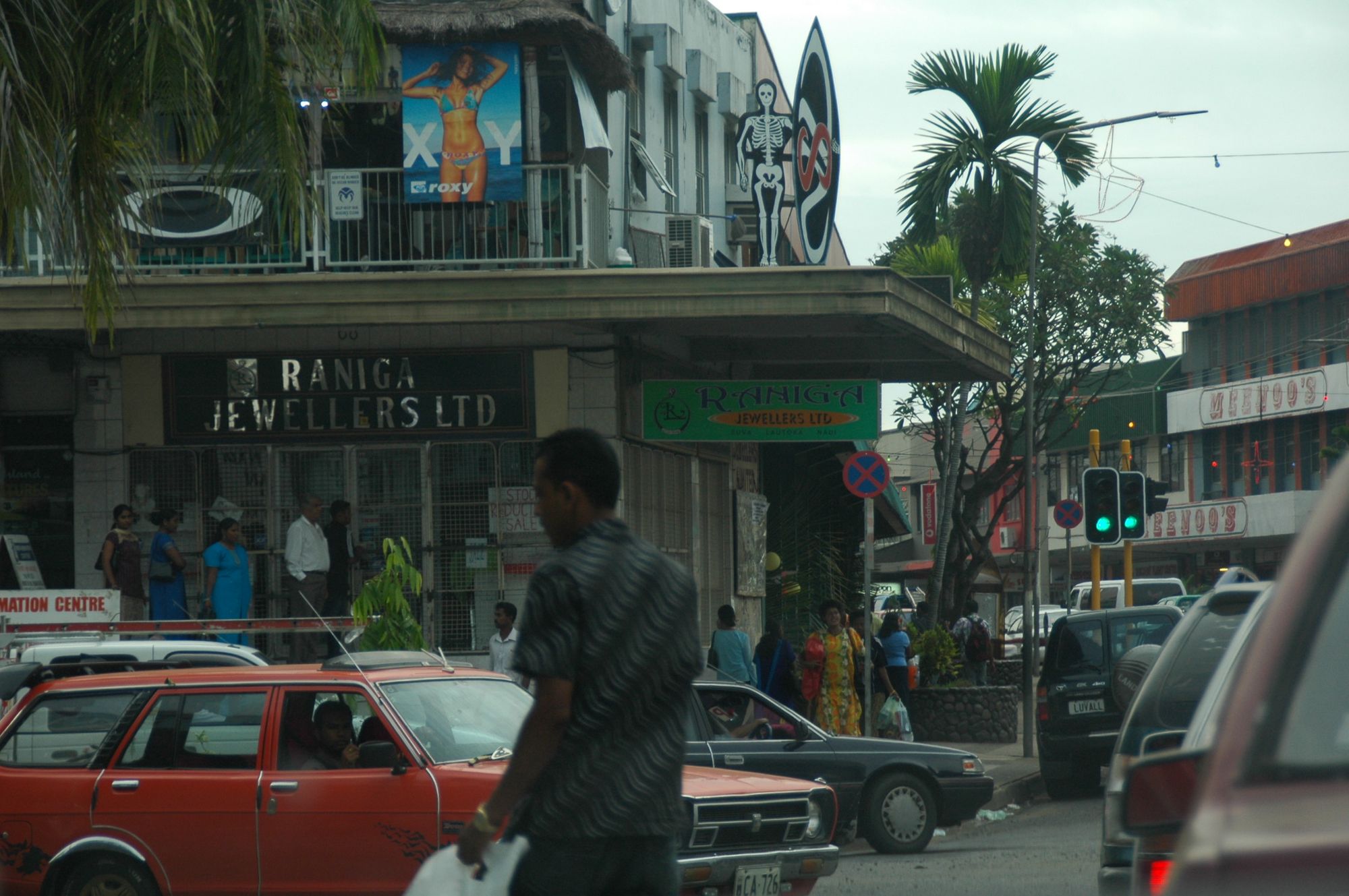 It is amazing to think of the changes that Fiji must have gone through in recent times with the start of long distance holidays and the ability for ordinary people to sail to remote places.
When we arrived at Outrigger we were just in time for sunset, which was beautiful –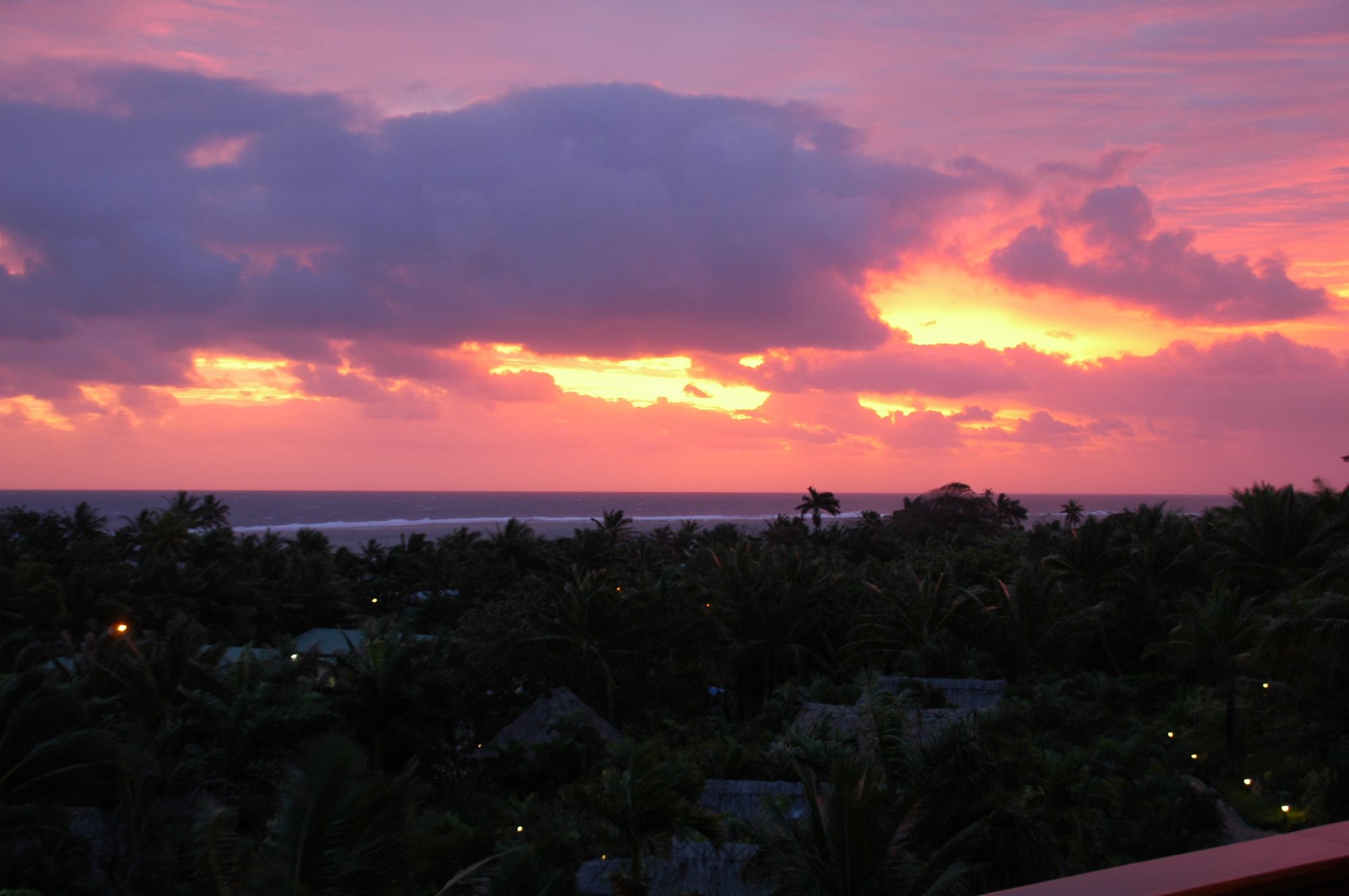 The next morning it was a 5am start off to the airport for the flight back to Sydney, where we arrived to cold weather and gloomy skies, it is very sad to be back from our paradise holiday!