Birthdays, Boats, Bondi and Booze
Sorry for the delay in updates just been very busy recently! Finally I get to do an entry and it is Friday night, the reason for being in is that I'm too tired from the corporation I currently work at had its Christmas party yesterday afternoon, we drank loads it takes two days for me to recover from drinking now!
Two weekends ago Amy and I went to Bondi to see Scuplture by the Sea which was a display of scupltures put by the sea (hence the title). It was pretty good but we had to rush around to get to the shops in time to buy Amy's birthday present as the following weekend (Amy's Birthday) we would not get the chance to go shopping.
Here are some photos from the day –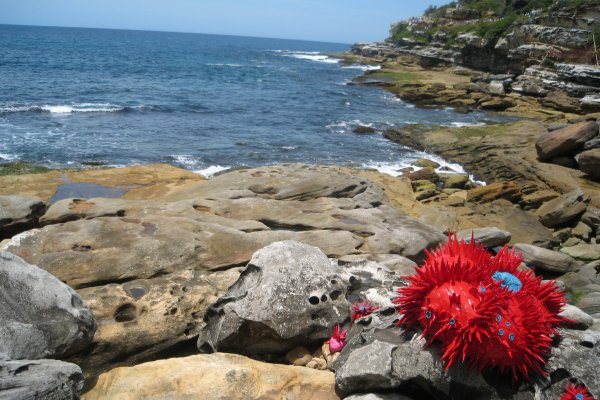 Stange Red Thing at Bondi
This was one of my favourites, a funny shaped Tennis court –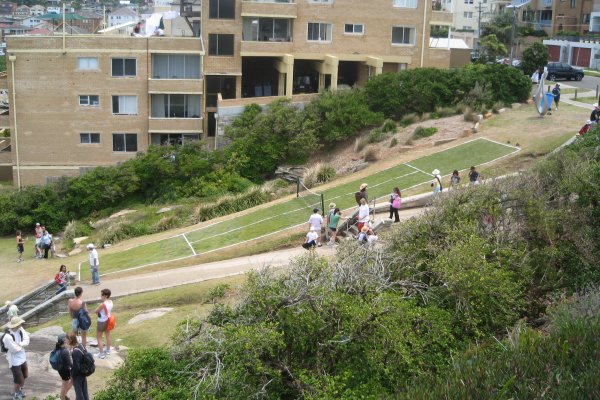 Funny Tennis
Afterwards I'd arranged a little surprise for Amy's Birthday and that was to stay at the Shangri La hotel in Sydney Harbour for Sunday night so that we could have a nice easy walk into work on Monday morning, it was really good fun, we went swimming and had dinner at Harbour Kitchen –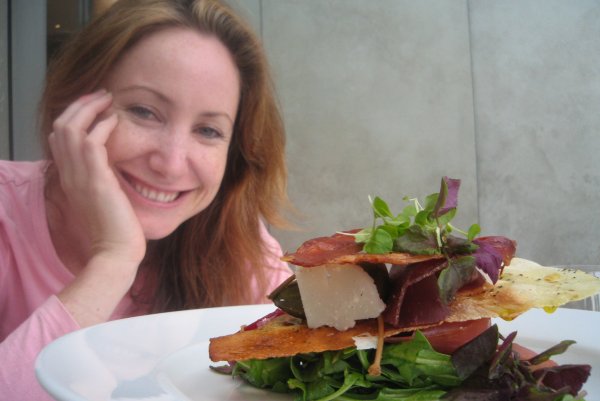 Yummy food at Harbour Kitchen!
And this was the view from our room in the Shangri La –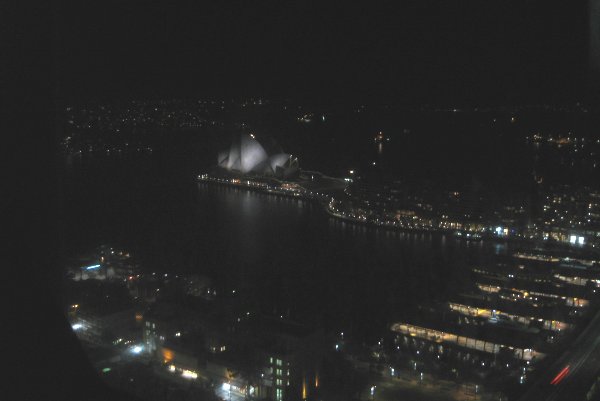 View from the Shangri La
Last week we went to see Kylie play at the Sydney Superdome, it was really good and you couldn't tell that she had been through cancer treatment as she jumped around the stage and sang all the classics, it was very good. On Saturday we went on the the Hawkebury River boat trip, the same boat as I went on two years ago, it was really good fun and the weather was beautiful. It was about 35 degrees on the first day so it was nice to cool off and jump in the river. We had great company of Simone, Nancy, Marcus and Stu. The tinny is my favourite part of the house boat, Marcus took it out for a spin with Nancy but the engine wouldn't start so we had to go and get them. He has now got 5mm deep cuts in his hands from trying to start the engine!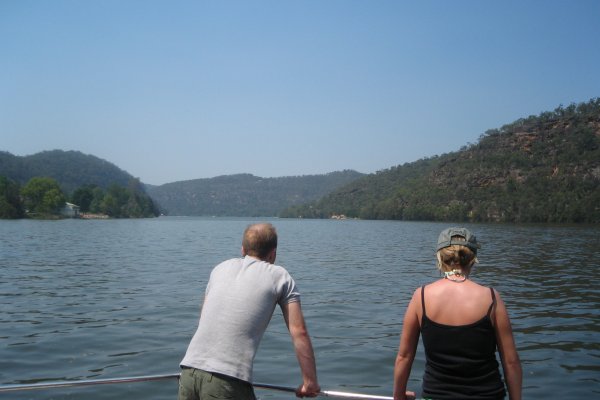 Over 30 degrees on the river
It was so hot that on the way to the river we saw big C-130 Hercules planes circling above us surveying a nearby fire!
On the first day we made it to Wiseman's Ferry and had a little look around and a drink in the local pub. At dinner we celebrated Amy's Birthday once more with a bottle of Champers bought by Marcus and Nancy. Simone and Stu got Amy a lovely cup cake making set which will be put to good use!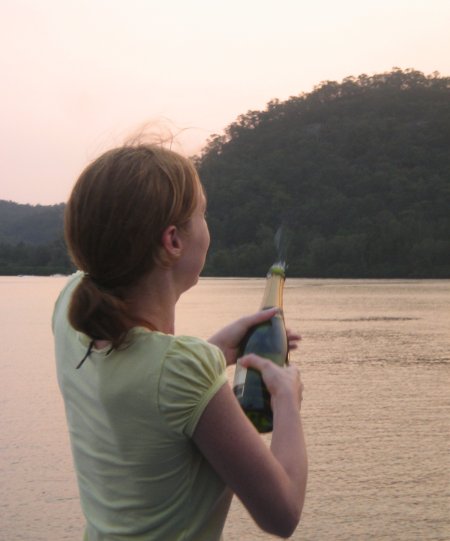 Amy Celebration Time!
On Sunday there was a powerboat race with a twist. People on the back of the speed boats were water skiing. I've never seen anything so dangerous in my life. You can always trust Australians to make to take a nice sport like water skiing and convert it into a death defying 60mph joy ride requiring helmets and nerves of steal –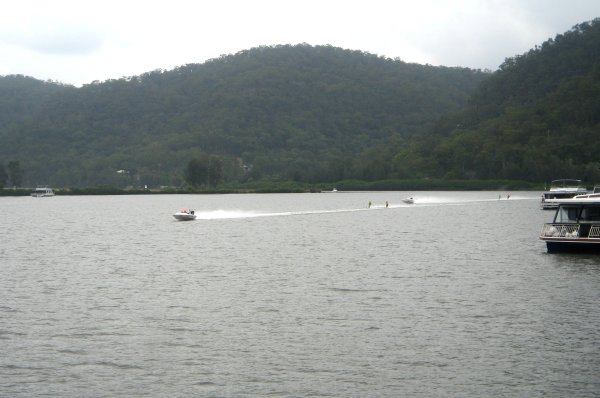 Manic Super Speed Boat Water Skiiers
I made this little video of the speed boaters going past at silly speeds, you have to see it to believe it really –
An excellent weekend and fun had by all, as I mentioned at the start of the post, it was the work Christmas party last night and it got a bit messy towards the end (as they do), here is the guys and I after a few too many beers –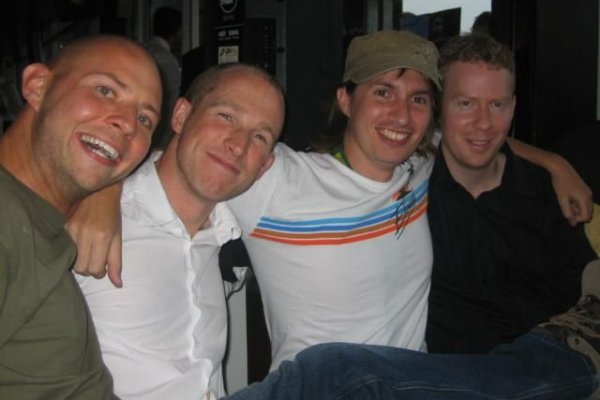 Marcus with his new eyes, Jon, Myself and the Sausage Dog
That's it for now! Rock on!