Billy Corgan, Marcus, Saint Patrick and the Sydney Harbour Bridge were amongst the birthday and festive celebrations this weekend.
ABC had a great documentary on the bridge, it is an interesting bridge due to its design at the start of the 20th century which has the capacity today for 8 car lanes, walkway and a railway. It was also interesting to learn that the debt to English banks that were borrowed from to pay for the bridge was only finally completely repaid in 1986. It was also initially designed to be a cantilever bridge but John Bradfield the designer visited New York, saw the Hell Gate Bridge and decided he wanted to build one like that instead.
Last weekend we had Nancy and Marcus around (who are now engaged congrats) for dinner and a play on the WII which Amy got me for Christmas. Here is Amy and Nancy heavily into a game –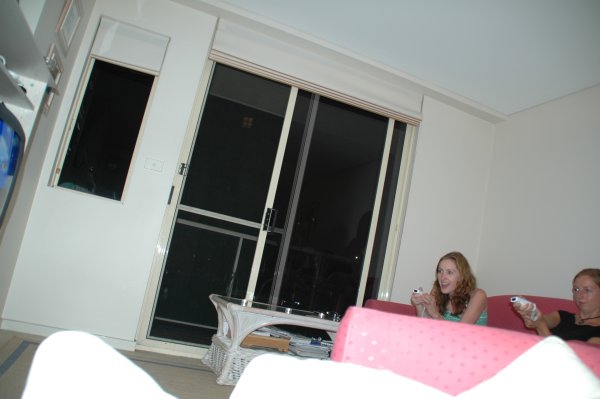 Wii Action
Last night we went out for Marcus' secret birthday party. It was good fun but started to get hard work keeping it a secret, T-Bone was even avoiding talking to him just to keep it a secret. T-Bone, Isy and Dylan came over before hand for a cup of tea and Dylan showed us the boats and was very entertaining. The party was at the Woc K Bar in Manly which was very good, here is one of the tables –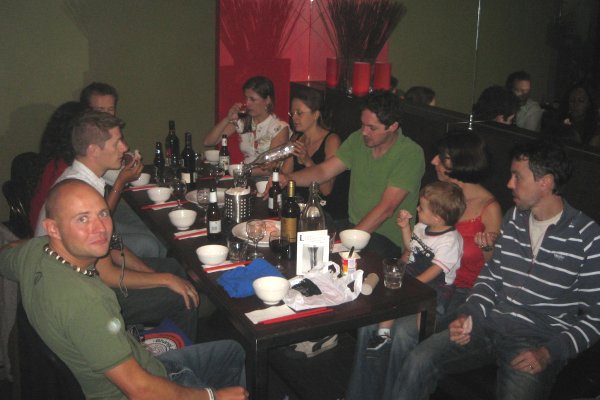 The Bhang and Partners
We went to the Steyne Hotel in the evening and they wouldn't let birthday boy in with his flip flops, so he swapped with Amy for her ballet slippers and they let him in –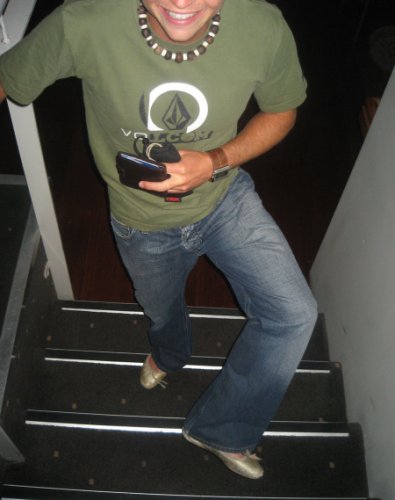 Ballet Slippers?
Nice!