Last night I had a surprise (well Jon coming was a surprise) Birthday dinner at a Himalayan restaurant in the Crows Nest.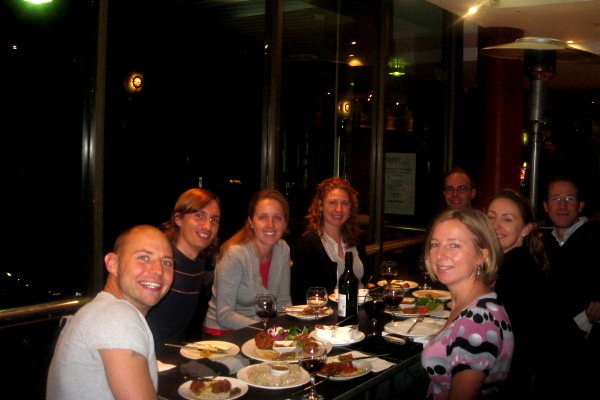 Birthday Dinner Himalayan Style
Amy got me a telescope for my birthday it is brilliant, I used the excellent open source application Stellarium last night to find out the names and location of the stars which we can see from the balcony, when we got back from dinner the moon was just about visible and so I targetted it on that. Using the 25x lens I got this cool shot using our little digital camera –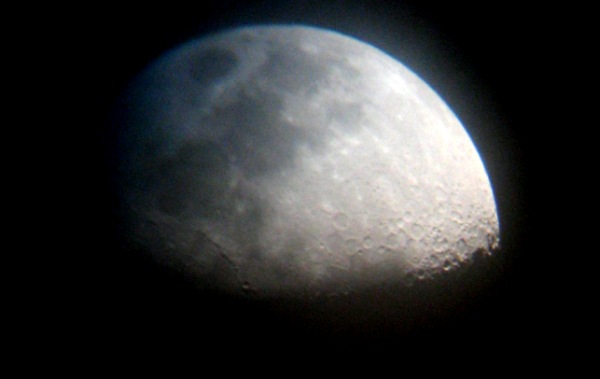 Moon from the Balcony
We are definetly going to have to make a trip up to Myall Lakes area as the stars from there are so much clearer. A great birthday!