To celebrate Simones birthday we went down to Waringah Lawn Bowls Club for an afternoon of bowls and drinking. It was a beautiful day and after a little of trouble finding the place and some serious taxi delays the bowls was on –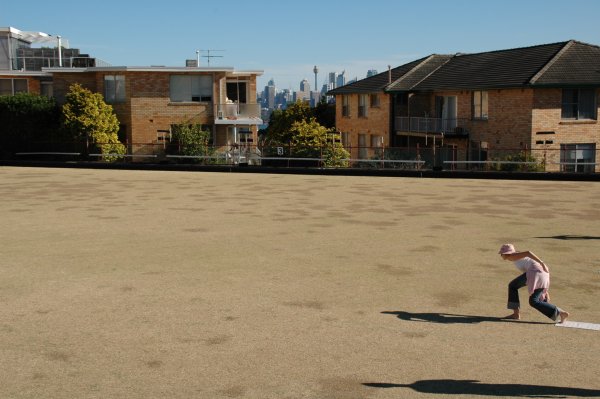 Amy about to Bowl
We were split into teams, I managed to be with all the girls whilst the other team was all guys. I preferred being on our teams because it was a lot less competitive!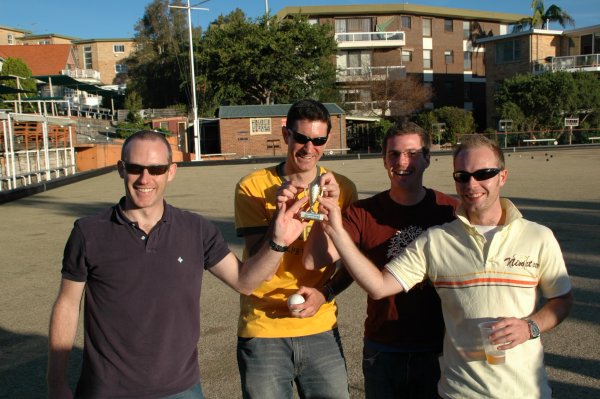 The boys with the cup
Afterwards we went to the local pub where we carried on drinking, I had a couple of white russians and then felt sick so we went home feeling a bit worse for wear!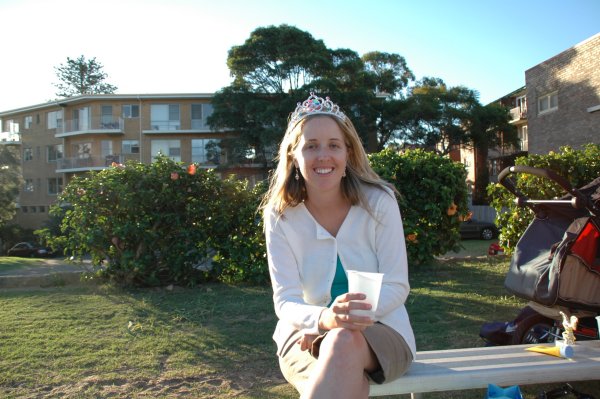 Happy Birthday Simone!
So that was a good weekend and my first bowls experience!