BhangLassi filmed at the Cat and Fiddle in Balmain on the 10th April 2008. The band will be launching their new EP. "Orange" on the 10th July at the Excelsior – so get down their to get your copyas its sure to sell out in no time.
This is a first time HD video on G2007 of the song Four Degrees that rumour has it was partially inspired by Cooster – the video is in HD 720p format which is the same resolution as HDTV 1280×720 but clearly the bitrate of the video is a lot less (so that it doesn't take 4 weeks to buffer) at around 1800kbps. You should be able to go full screen on this one and look ok as long as your monitor resolution is around the same level.
This is the first HD video on G2007 as I finally now have the software necessary to work with the AVCHD MTS output files of the camera. I used Sony Vegas 8.0 to produce it and the FLV Encoder of Flash CS3 to get the video into a format that can be played in a flash supporting browser!
The Vegas tool is fantastic, this is a screenshot of the original raw video from the camera which loses a lot of the colours thanks to all the red light –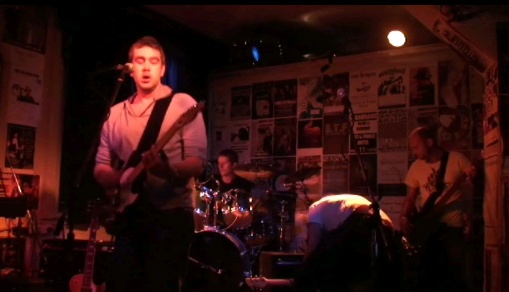 Original Video Colour