What a cool Bank Holiday weekend, proof that you can have fun in this little country! I mean the bank holiday actually doesn't make that much difference to me anyway as I don't work Mondays anyway, but the weather was set to be perfect all weekend, and so it was. On the walk towards the tube I noticed the installation of the most complicated set of CCTV cameras over the road. It is a fact that the UK has more CCTV cameras than litter bins. These cameras look pretty scarey actually –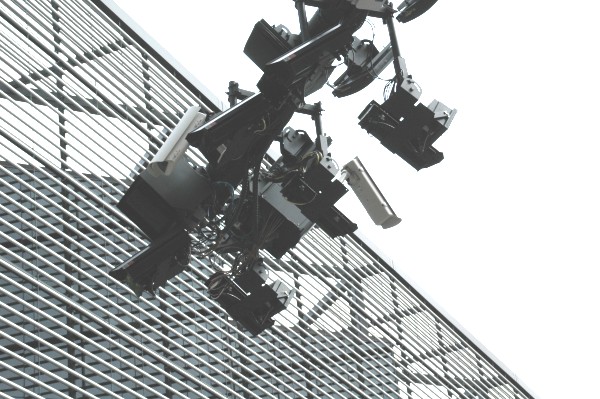 We headed towards Kensington to visit the London Science Museum. I had not been since the early days of high school. It had not changed that much, in fact it is a bit like a school inside. This time though I think I appreciated it a little bit more, especially the computer section which housed a modern day difference engine –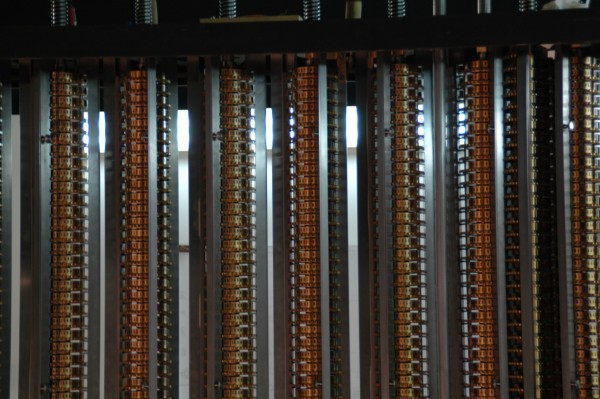 The difference engine was the first programmable computer, designed by British engineer Charles Babbage (who I learnt a lot about at University). What I did not expect to see in the science museum was a part of his actual brain –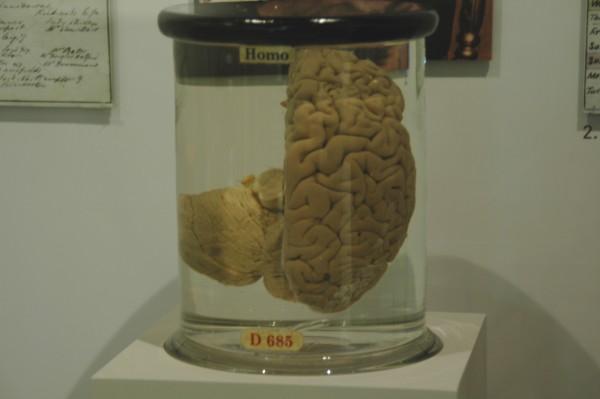 Babbage's Brain
After a hard day's science we got something to eat and then went to a little bar which had an Egyptian/Turkish theme but more importantly did some great cocktails –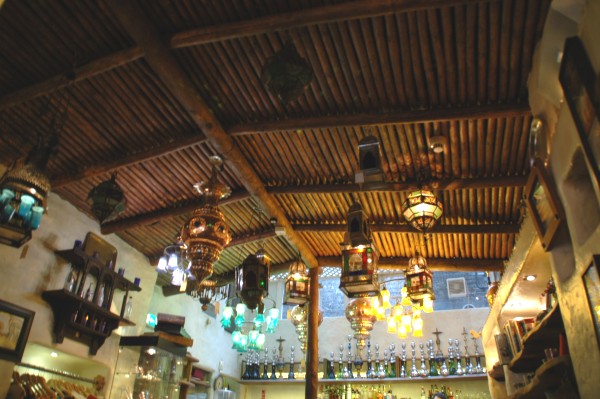 The next day we went for a walk down the river all the way to Parliament. It was a beautiful day for it and the southbank can be an entire days entertainment. Here is a nutter skater dude attempting some form of skateboard trick over the ledge, we watched him attempt it about 30 times and he didn't make it on any of them, nice one for trying though..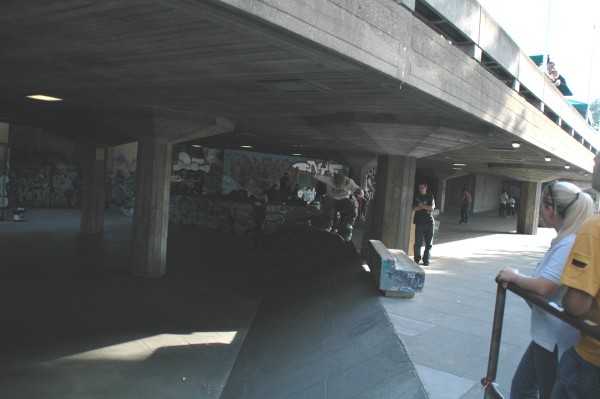 Nice try
The next day we headed down to Bournemouth as the sun was stilll shining. It was a good change to catch some rays. I met up with Marcus who is shortly moving to Australia to do some serious surfing. I didn't take my surfboard to Bournemouth, just as well as nothing was going on but Marcus has a skim board which I'd never tried before. It was pretty scarey running and jumping on a moving object in a very shallow part of the water but I tried it anyway –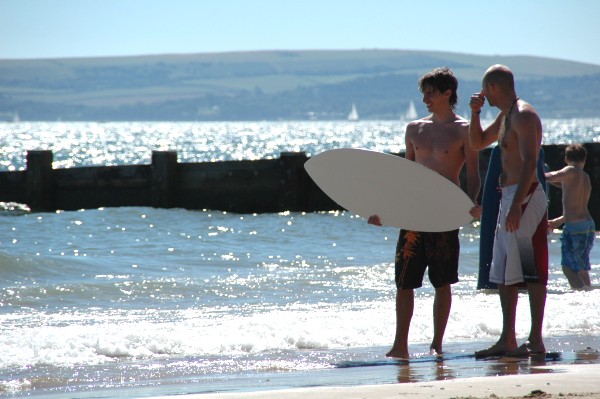 Marcus giving my directions for how to skim board
And here's Marcus showing some expertise skim boarding skills…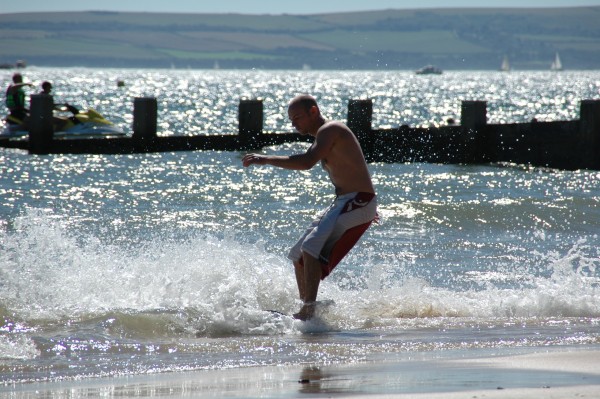 We then ripped it up a bit more on skateboards …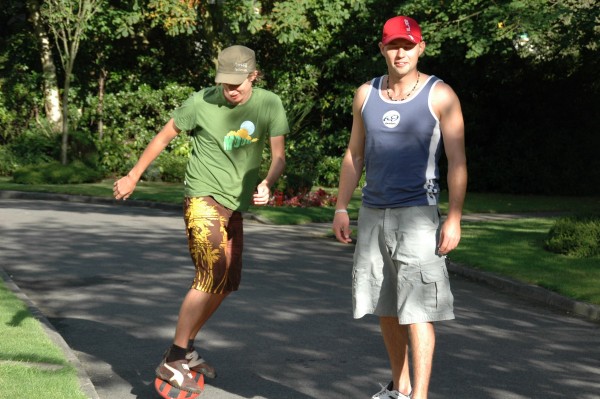 Off to Nice this weekend for Karine et Mark's wedding. I am looking forward to mingling with the French people again and using lines like "I believe it was Nicolas Chamfort that said "Vivre est une maladie dont le sommeil nous soulage toutes les 16 heures. C'est un palliatif. La mort est le remede." It will get me kudos, I'm sure.