I am staying at Matt's house, which is very nice of him. He was flying so his parents were nice enough to pick me up from the airport and drive me to his house. I arrived in the Maroubra and went straight over to Bondi to meet Fizzer who arrived earlier that day.
We went over to the Woolloomooloo Fitzroy pub for a few drinks and met Chris and Andy, it was a strange feeling going back over to to the old haunts, a bit of a time warp feeling as if nothing had changed and if I'd never left! I got back at about 2am and just passed out to sleep.
The next morning I woke up, grabbed Matt's board and throught I'd just get my feet wet and just get used to the water. The waves were 2-3ft and were real nice, no one got angry in the water so I have clearly been accepted by the bra boys. I then headed into Bondi to get a phone and buy a new board from Six Ounce Board Store, specifically for surfing in the UK. It's a six foot green fish –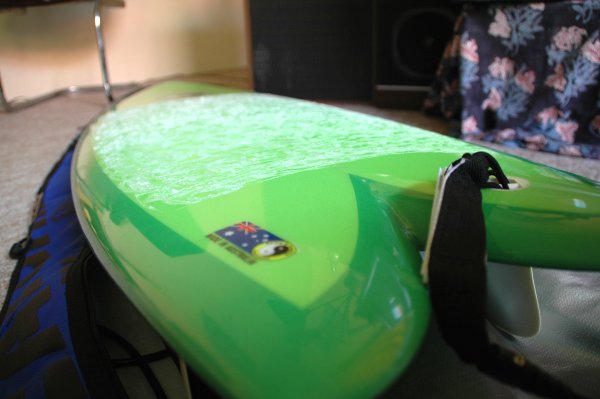 Green Machine
I spent the rest of the day in the water and am now totally zonked! More later!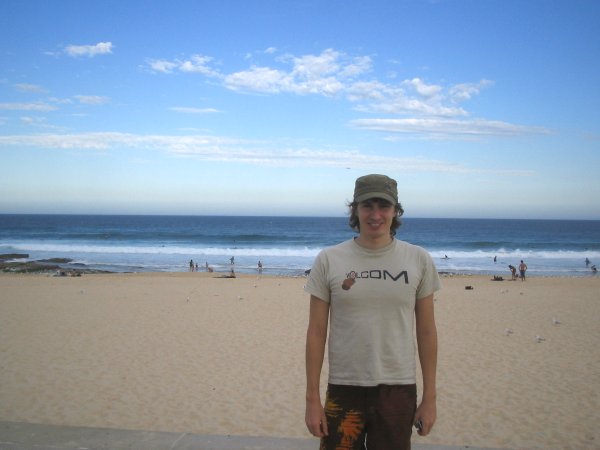 Maroubra Beach
Oh yeah and its so hot its unbelieveable! Peace out.