Today in the post I got a nice parcel. In fact it was a special that I had to go down to the post man to sign something. That is the first time that had ever happened (special deliveries yes, but the actual post man, no).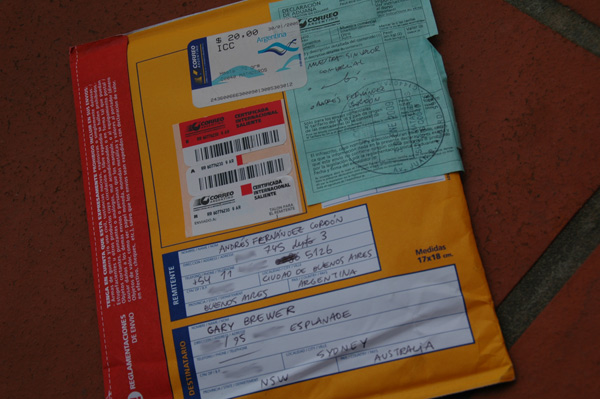 Very Colourful Parcel
Inside was a nice little letter from Andrés and a DVD copy of Yami and Andrés' trip over to Australia a couple of years ago now, it is funny because I was on my MySpace account, something I have not used for a while and for some reason, I think probably for a test, I uploaded the video there and watched it two nights ago reminiscing about those good times. So thank you Anhdres for sending the DVD version it is very nice!
The video is so good, if you have not seen it, here it is again in full technicolor –