Yami and Andres have arrived from Buenos Aires the other day and they have been very lucky to be blessed with beautiful sunny trip. To celebrate their arrival we had a true blue 'stralian BBQ –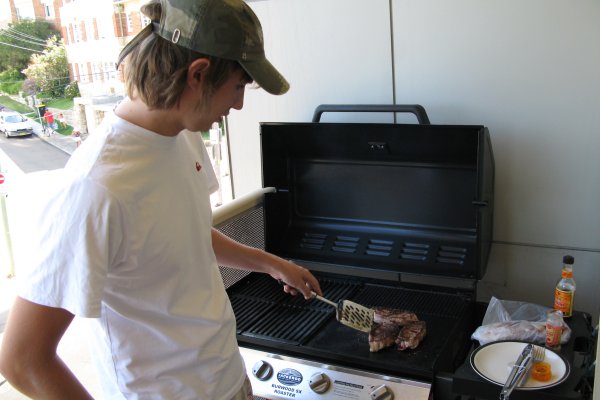 BBQ!!
They gave Amy a lovely Mate pot a bombilla and some Mate herbs to drink out of it. Andres designed me a GlobalSurfari t-shirt which I can wear around town and hopefully grew my Australian hits! Thanks!!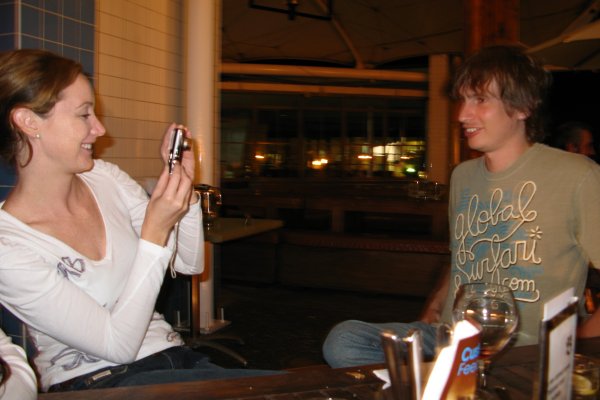 Amy taking a photo of the GlobalSurfari.Com T-shirt
We went down to the beach at the weekend which was probably the best conditions I've ever seen on Manly beach ever. There was no wind and very small waves, making for a very enjoyable beach day.
We went back again a bit later so I could have a quick surf (as small waves are my favourite at the moment), Andres took some great photos –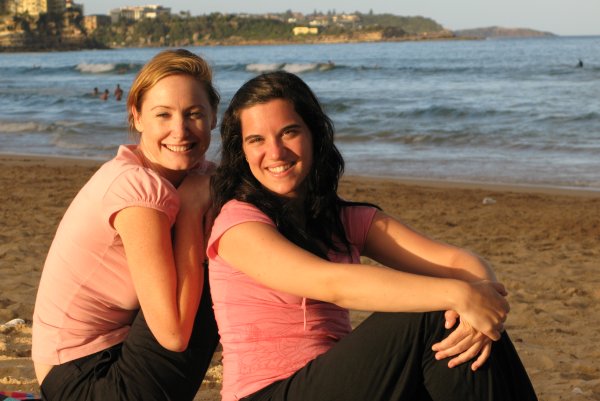 Amy and Yami on Manly Beach
I had a very quick surf as the water was so clear that you could see the bottom very easily I saw a sting ray go past me in the water which was a bit freaky.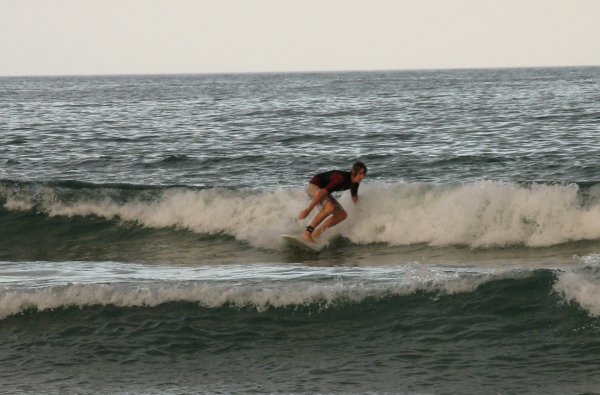 Back on it!
We headed to the Bavarian cafe in the evening which was a nice end to the weekend and the arrival of the Argentinian contingency!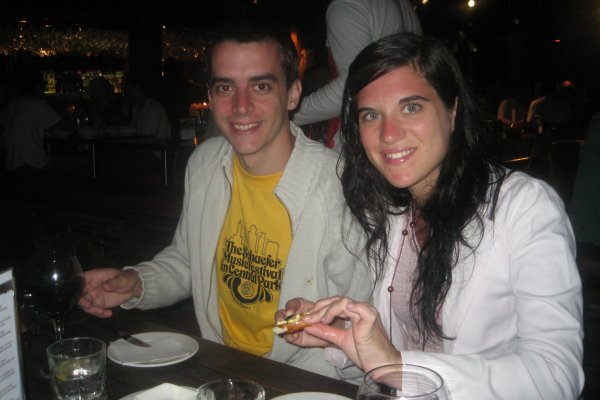 Andres and Yami at the Bavarian
Thanks to Andres for all the photos which he has taken with his cool new camera!