and through the sleeping streets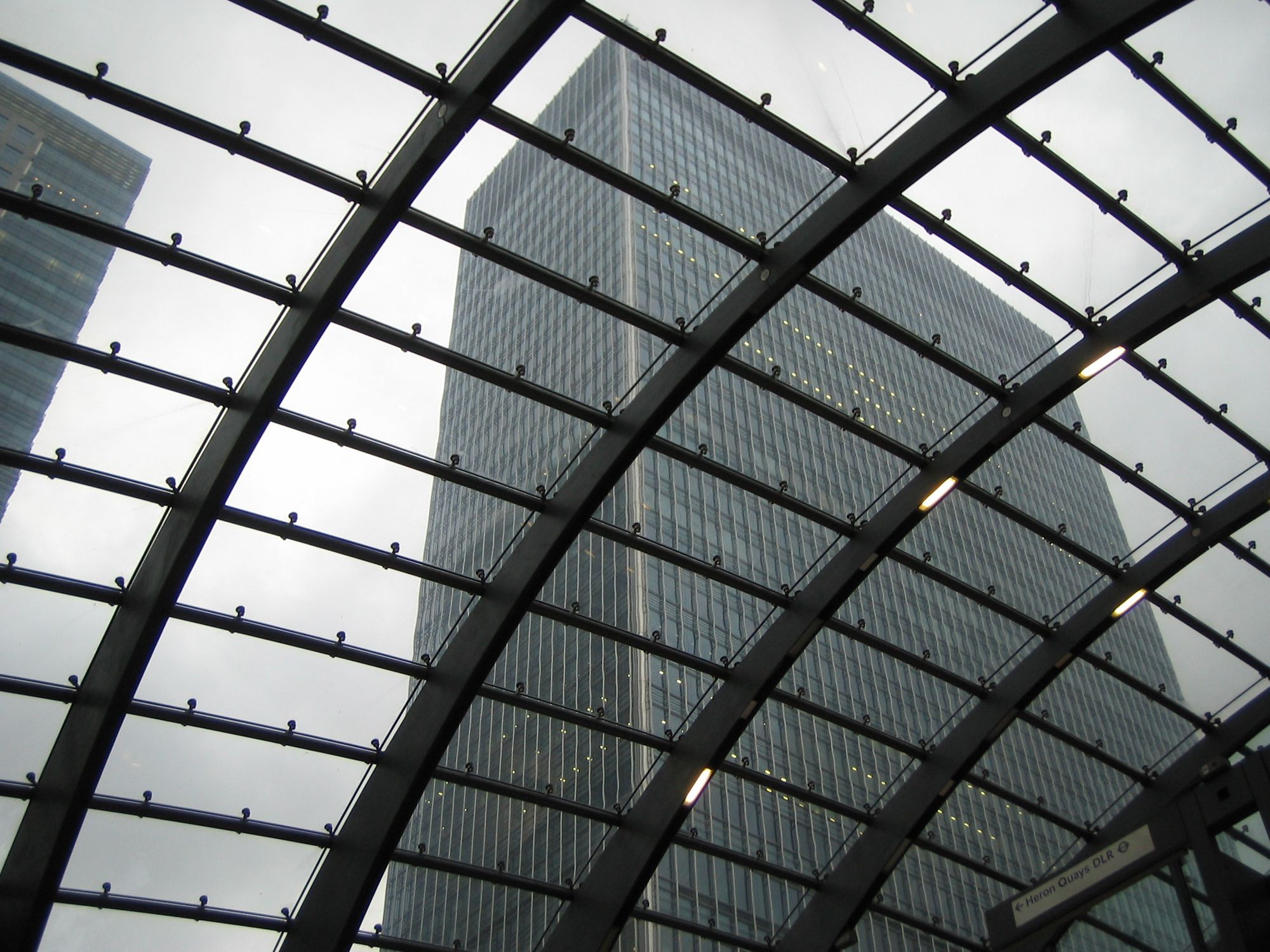 I have joined the world of digital camera owners and its brilliant!! I have had my new camera for about 3 days and already have taken over 150 shots. Some of which I personally believe are not that bad! (The ones I put on here anyway). Here's but a small sample of some photos I have taken in the first 3 days of owning this excellent device!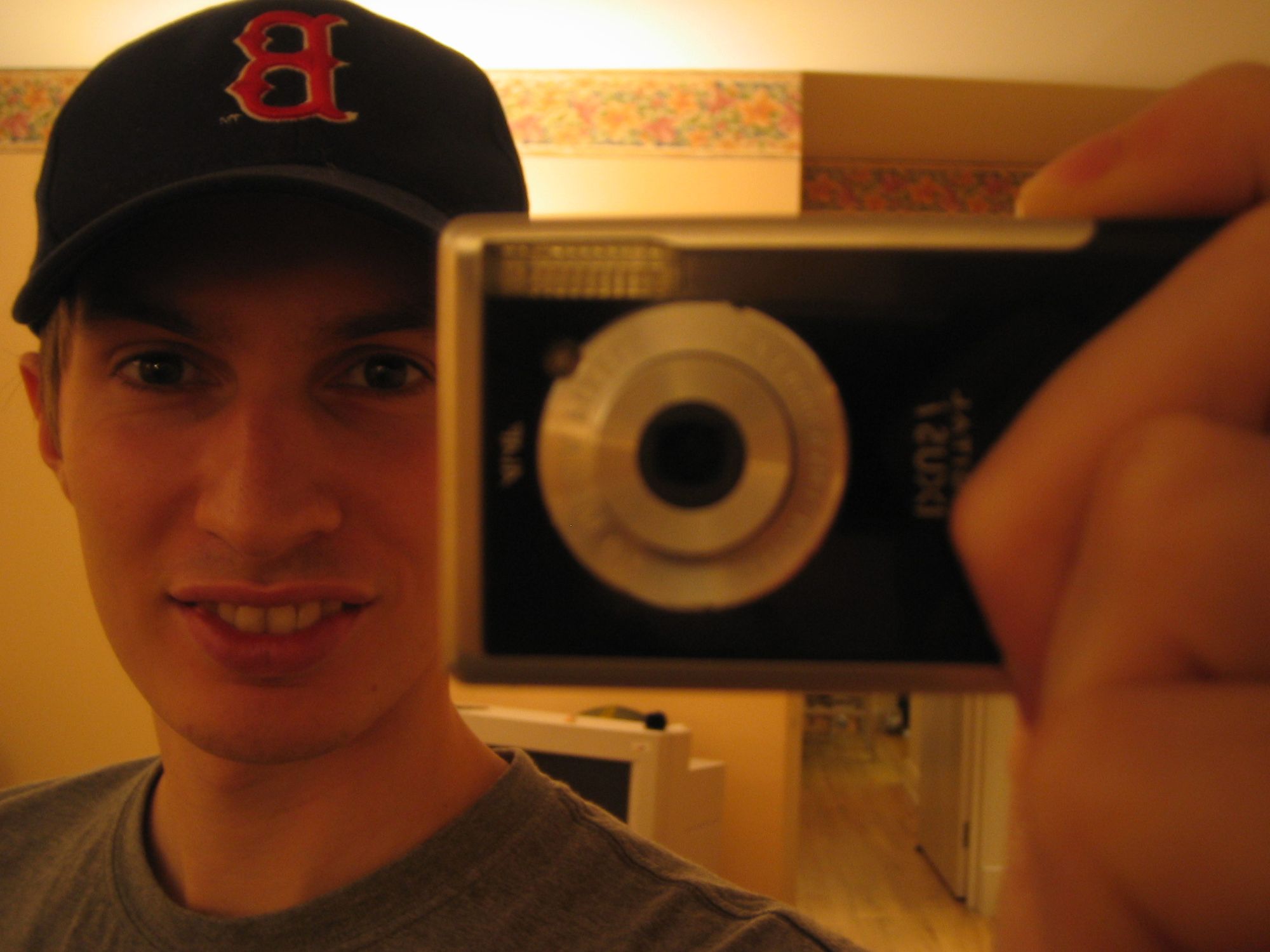 Here is a picture of myself with it, cleverly taken into a mirror but setting the focus on myself rather than the camera (lets face it you all want to look at me instead).It's the IXUSi – I got it from a company called pixmania.com – The only issue is that the instruction manual is in French!! But it has about three buttons on it and I've tried every combination of holding them down for 5 seconds and pressing them all at once etc… so I know all the features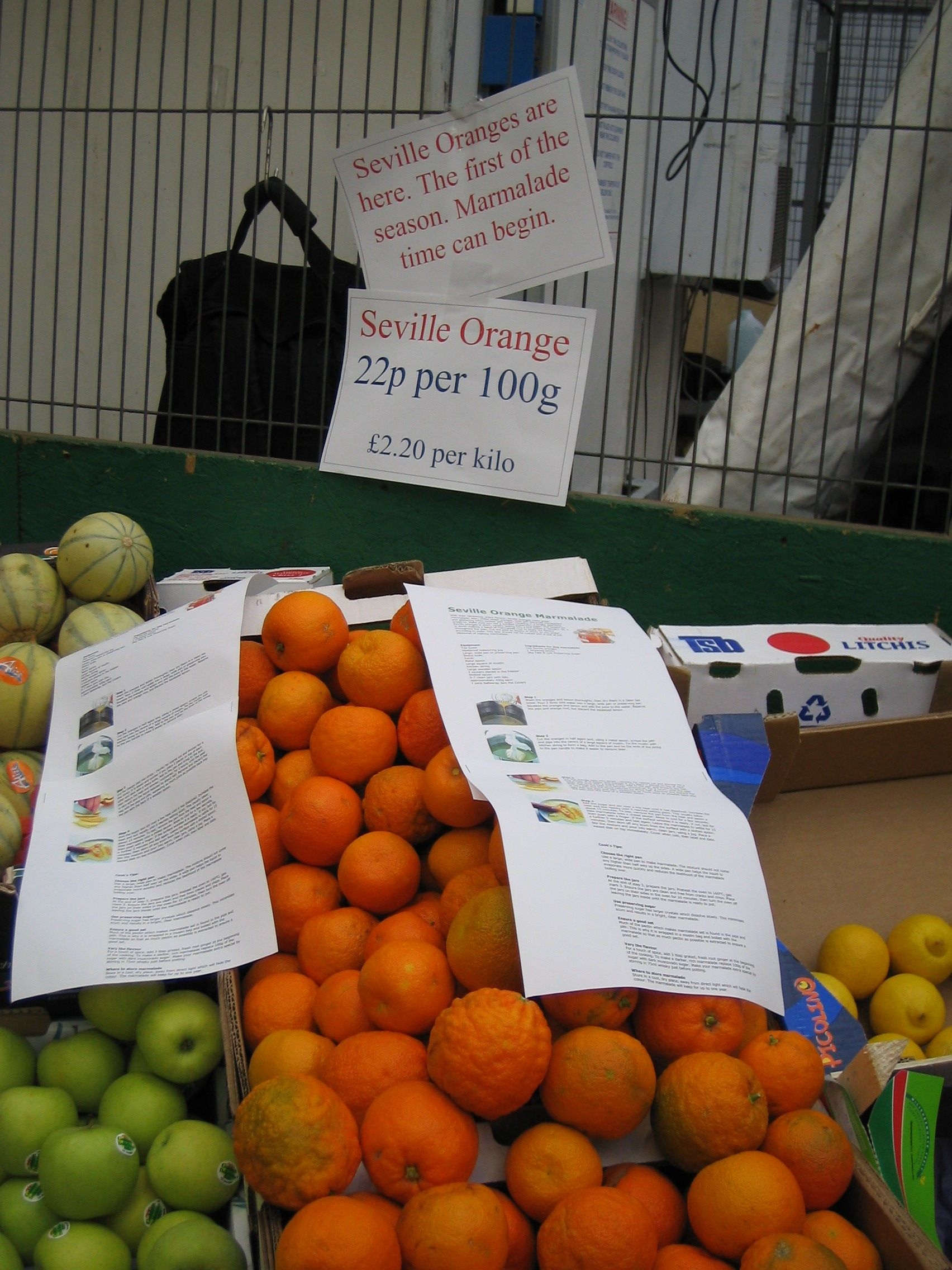 Some seville oranges at Borough Market, the first batch apparently. The sign says 'Marmalade season has begun'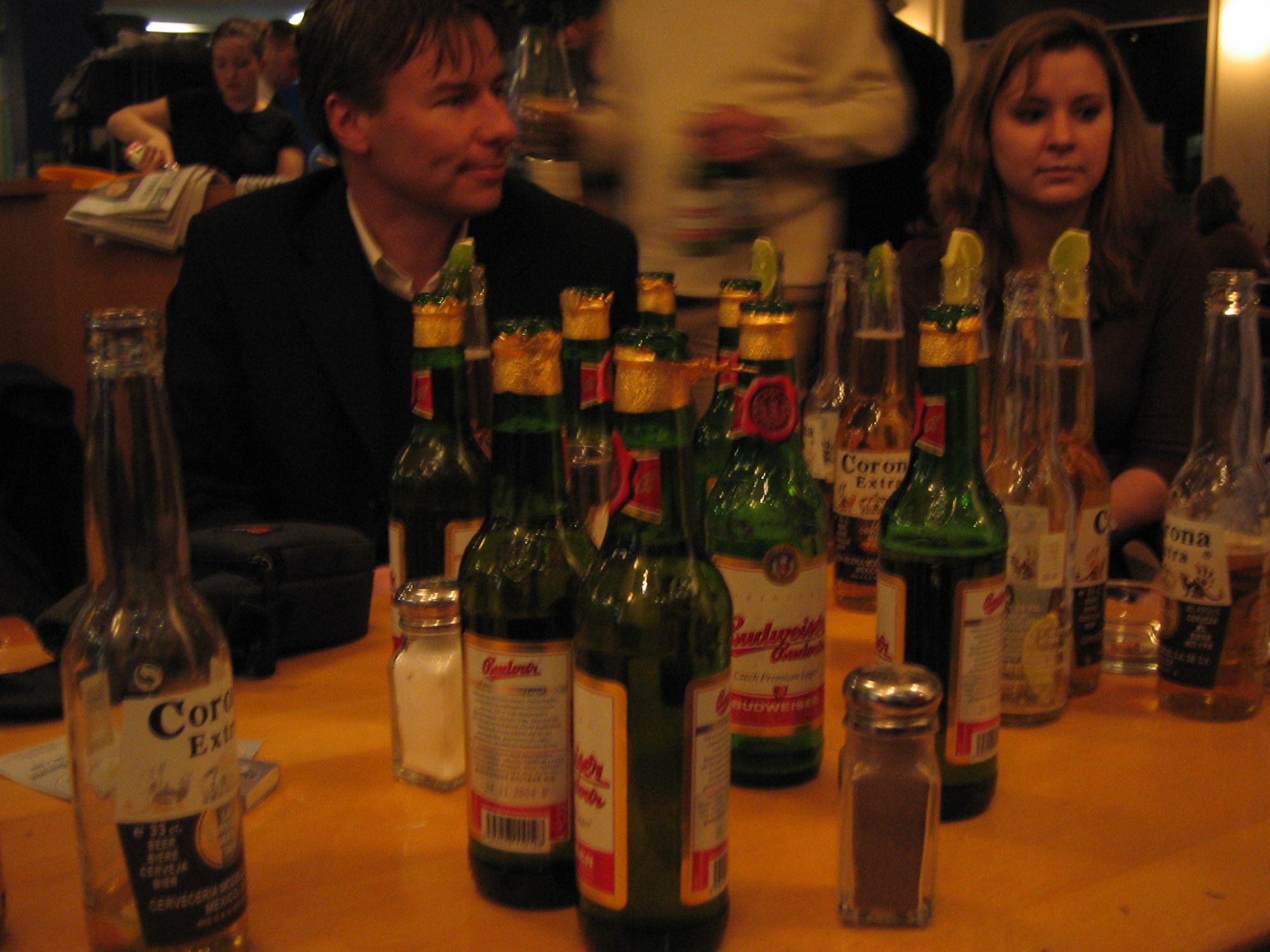 This is a picture of some work colleagues and a vast amount of larger that the company I work for kindly provides for free occasionally on Friday nights!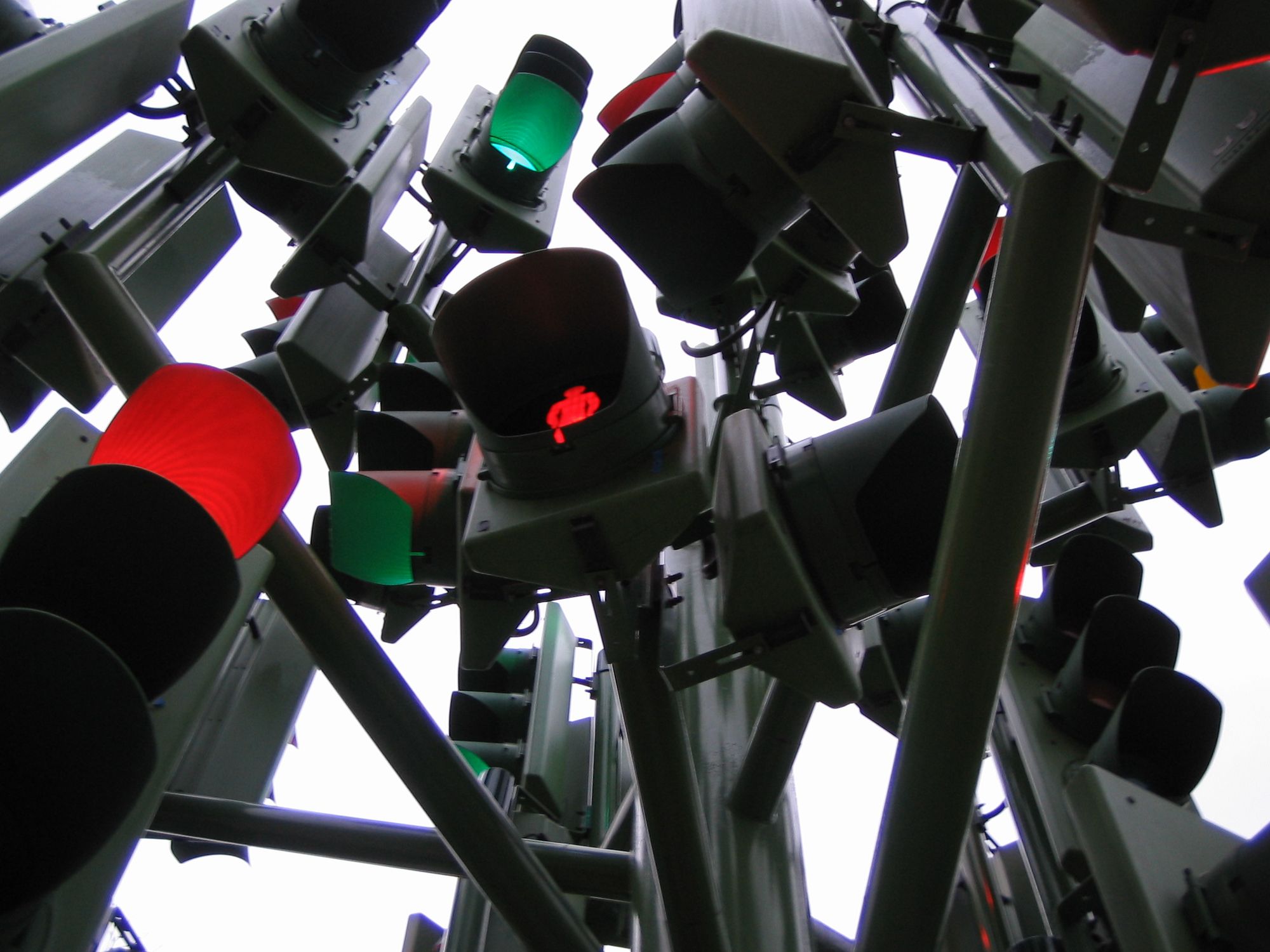 Traffic light hell at Canary Wharf!! I took this picture looking up into the traffic light system. (It is located in the centre of a roundabout and is an art piece rather than an actual traffic light system, in case you were wondering how you could work out how on earth you would work it out as a driver)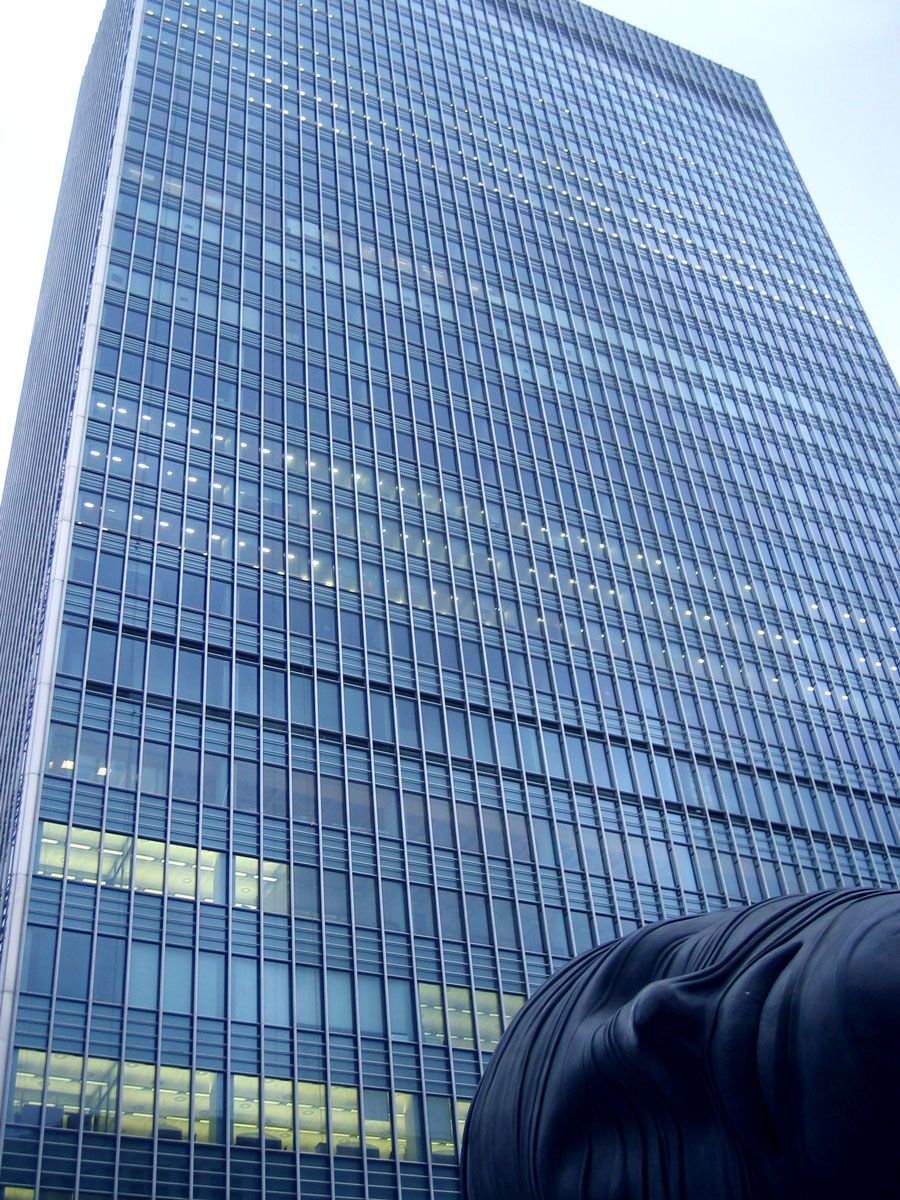 This is Lehman Brothers new head quarters building in Canary Wharf, its my favorite picture so far, with the statue below. I have increased the blue levels on this picture a touch.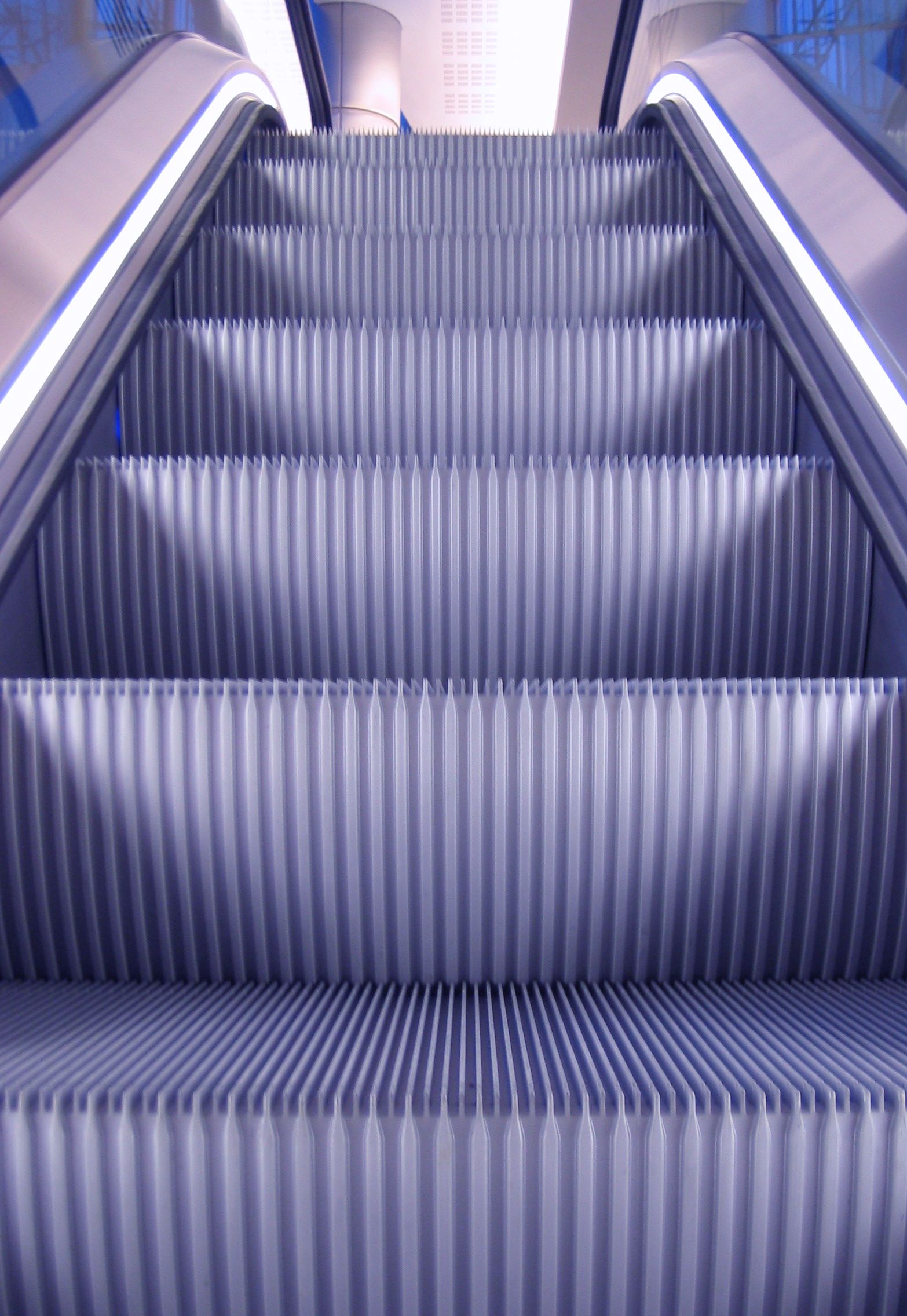 This is my second favorite picture so far. It is some escalators at Canary Wharf. Everything in Canary Wharf has either a green of blue tinge – very matrix like. I have increased the blues a bit more than how they were initially. This picture looks great full size.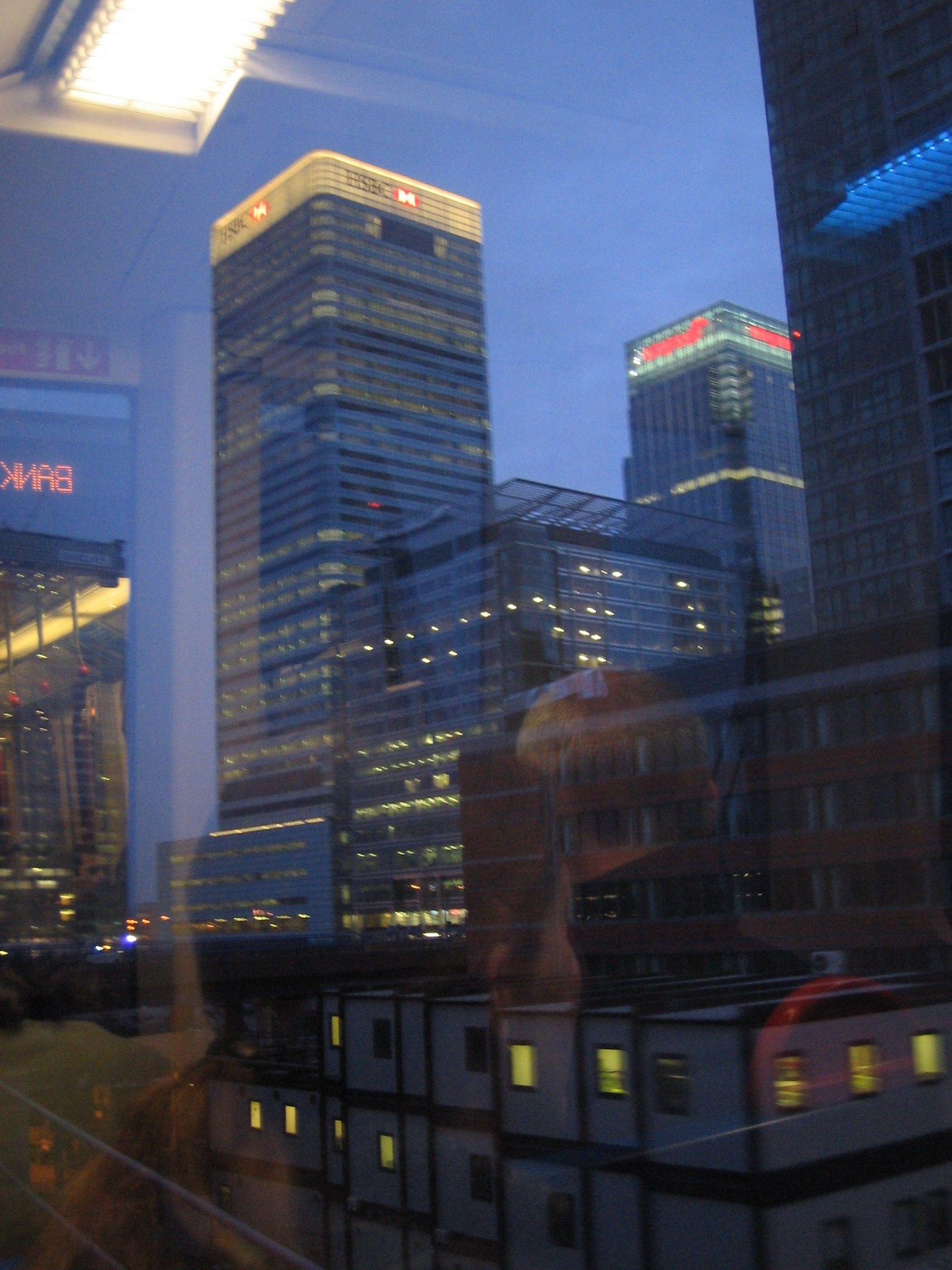 I took this picture through the window of the docklands light railway on the way back from Canary Wharf. I like the way you can see the people on the train in the reflection of the glass as well as the skyline. You can read the word 'Bank' in reverse on the left of the picture; the destination of the train
Blogging is going to get a lot more exciting now I have this camera!!!!!!!!
Until the next time…