Amy and me celebrated our one year anniversary this weekend, having our first "secret" date on Greenwich Park.To make the event special we booked a little beachside cottage on Hyams Beach on the NSW South Coast, which was very nice.
First of all however, we had to finish a day of high stress at work –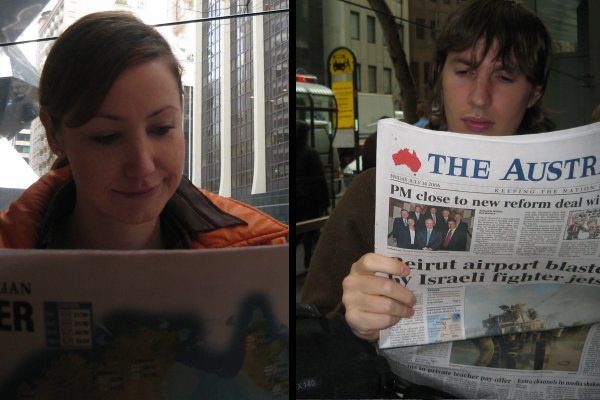 High Stress Work Based Newspaper Reading
On the drive down after work we stopped at The Postman's Ghost for a lovely spot of dinner, where Amy had Veal and I had the Barramundi Puff Pastry – beautiful.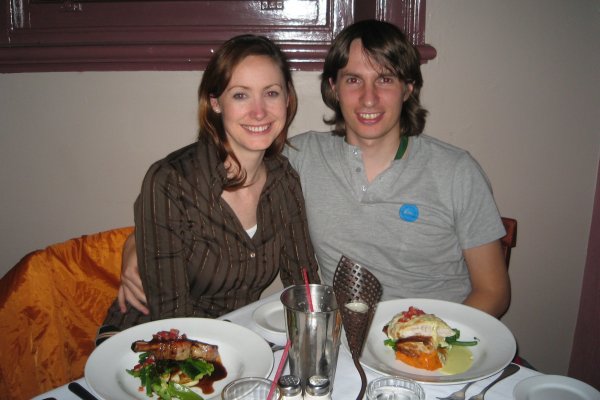 Dinner at The Postman's Ghost in Berry
The next morning it was absoutely tipping it down with rain but we didn't allow that to stop us. So we hopped in the motor and drove to the Jervis Bay National Park, where we had a walk around the Botanical Gardens. We got lost a few times and I was worried we were going to do a Mike and Rach. and have to get air support to find us. However, it was not needed, we found the 'blue route' path and got back to the car no problems.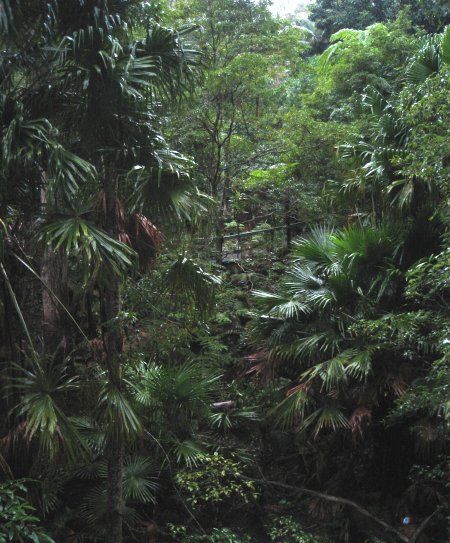 J-Bay Botanical Gardens
We then headed down to Cave Beach, which I have visited before with the gang last year. The surf was totally up, although I wasn't going to go out in it on my own, check it –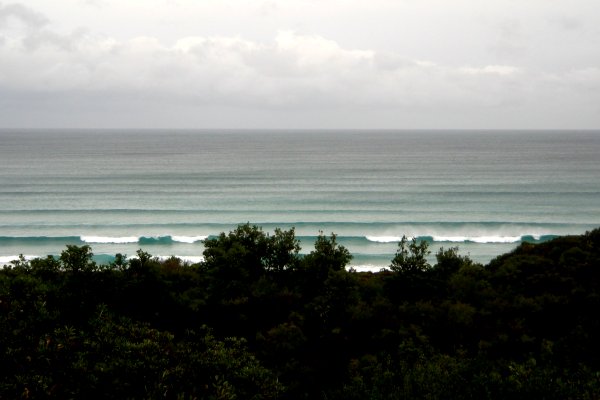 Cave Beach Perfect Lines
And on the way back to the car park this little guy was standing behind the car just as we were about to back out –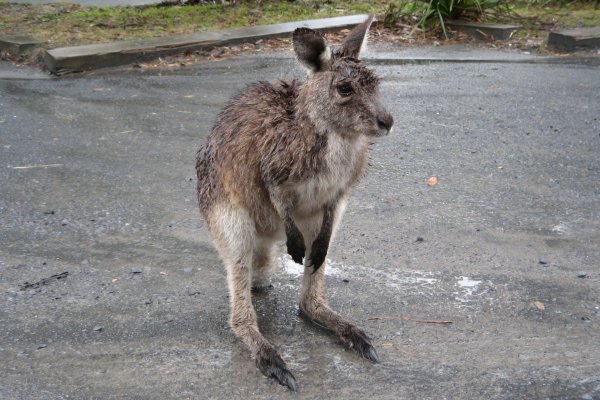 Soaking Wet Wallaby Baby
After a close encounter with the wallaby we considered ourselves very lucky! We went down to Murrays Beach, a white sanded beach which was absolutely deserted, we then got attacked by some parrakeets that wouldn't leave us alone. They sat on the car but looked very colourful –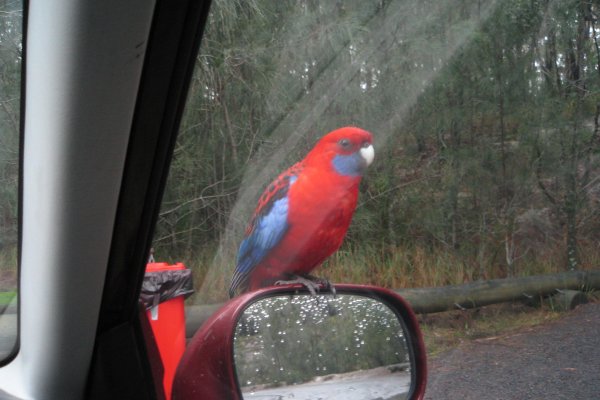 Parakeet Bird on the Car
We then drove to a surf spot known as 'Black Rock' or 'Aussie Pipe' which is an excellent (but fairly deadly) wave that breaks over rocks which were about waist high deep from what I saw. It was quite a walk to the break and this is one of the friendly Australian surf markings on the way there –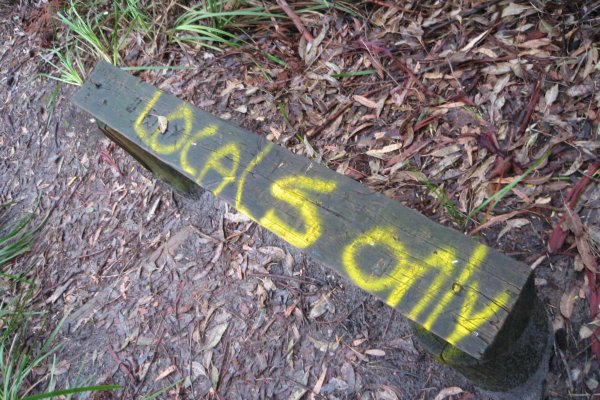 Friendly Surf Atmosphere at the Black Rock
It is an amazing sight to see, especially when there's some swell pumping in, I made a video of the biggest set that I saw, which is not very good quality, I'm going to make a full on video in the near future but for the time being here it is at YouTube. The place in fairly intense, I felt a real sense of "who are you" from the people in the water, just looking at them.
Here is some body boarder about to get slammed –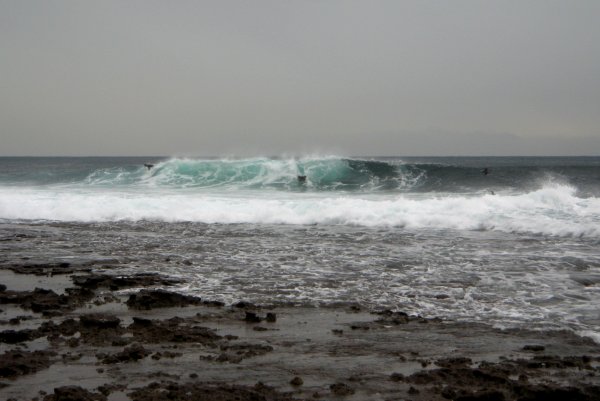 Black Rock Boys in action
We got back to the little cottage and fell asleep on the sofa, when we woke up it was dark and we were far too tired to do anything like eat out, so we got some pizza and watched "Pink Panther" and "Aeon Flux" on DVD.
The next day the sun was out and we were ready for action! We walked down to the beach infront of us and then scaled some rocks to get to our very own little private beach paradise –
Our own little beach
On the way home we took a few back streets and ended up running into a few more Wallabies –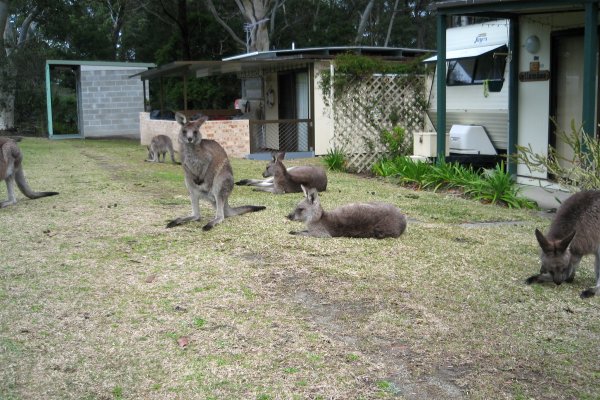 More Wallabies!!
And that was the end of our little trip down the coast for our anniversary. It was very nice and can't wait to go down the coast a few more times in the summer when we can camp! Bring on the summer!