So a bit of time has passed since the last entry that is because of the super busy lifestyle that Australia is renowed for.
A long while ago now, Amy, Nancy, Simone, Marcus and Stu went out for dinner and then ended up having a few drinks at the Manly Wharf Hotel –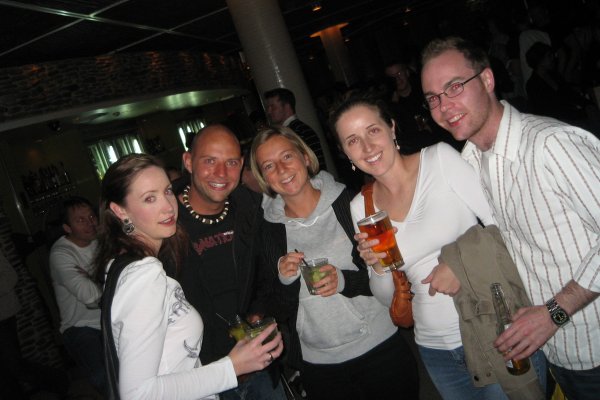 Last weekend I kayaked over to Reef Beach in Manly whilst Amy jogged around there and looked at the view. Here is Reef beach with the little Kayak in the background –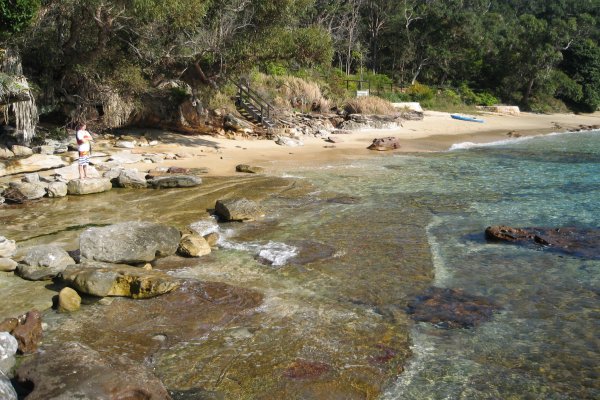 Reef Beach
Simone and Stu were very nice enough to get my a fishing rod for my birthday, after getting a fishing licence I met up with Stu and headed down to Chinamans Beach for a fish. We caught no fish at all, some kids came over and asked us how many we caught so far, we told them zero, I asked them how many they had and they told me they hadn't even started. They came back about two hours later and told us they caught one, we on the other hand, had failed to catch even a bite, oh well, next time!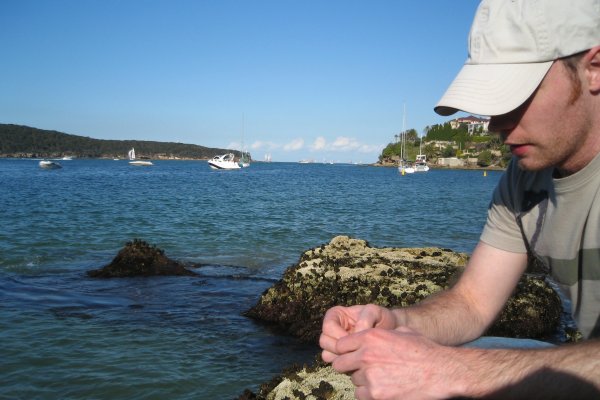 Stu Lineing up a Hook
On Sunday Amy and I went to see Cirque Du Soliel – Varekai which Amy got me for my birthday, it was really good fun but also very nerve racking watching some of the guys do the tricks they were doing. We couldn't take in photos inside the tent, so I just took this one picture of the tents from the outside as they looked cool –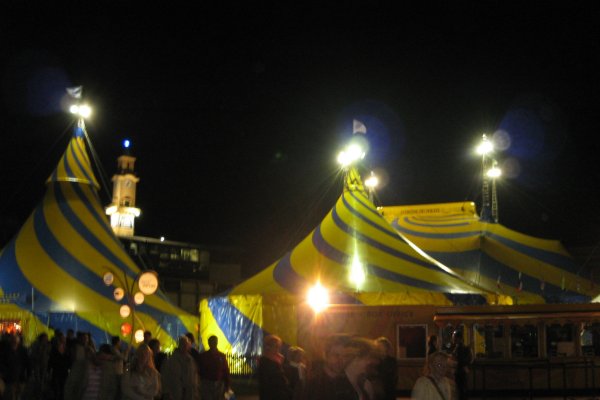 Cirque De Soleil Tent
It was back to work on Monday, I recently moved desks and now get a nice view which is refreshing!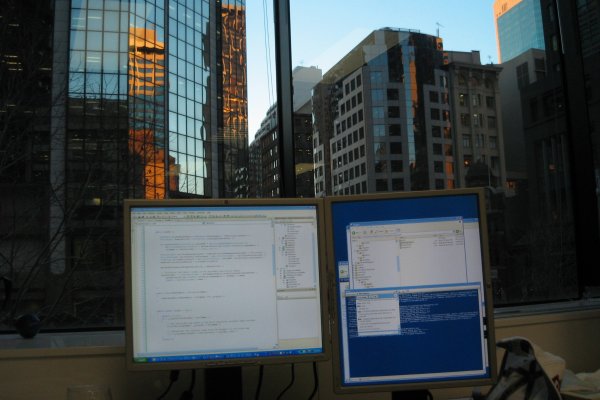 Downtown Sydney
Lunches are pretty cool at work, today we sat on the grass on the wharf, here is the group of colleagues have some nice sandwiches by the Opera House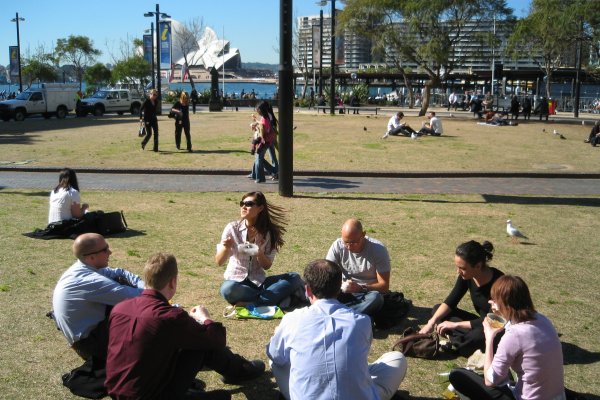 Brian, Sausage Dog, Fish, Sharon, Naomi, Marcus and Corrine @ Lunch
Well that is it for this entry, have a holiday coming up in a few months, Amy and myself are off to Fiji for a week for some R&R by the beach!