September 14th, 2007
For some reason, Google Adwords seems to think I'd be interested in this device the Whizz Bizz –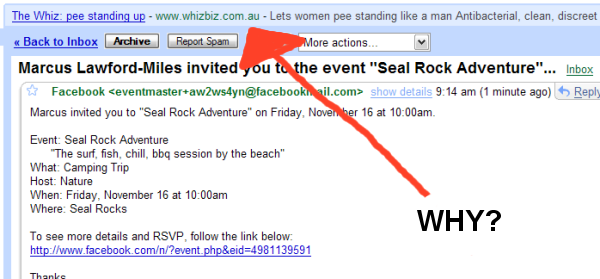 Not sure what algorithm decides who would be interested in these kinds of things but its definitely not me 🙂
September 8th, 2007
OPEC Friday, Amy, Nancy, Simone, Marcus, Stu and I headed to In Restaurant in Neutral Bay for dinner, a stones throw from Sydney, there was hardly any traffic on the roads I think mostly due to OPEC APEC. I had the John Dory fish which was very nice and I think we all enjoyed our dinners. We then went over the road to The Oaks, a fine brewery establishment which is the point where I remembered I had brough the camera for the evening –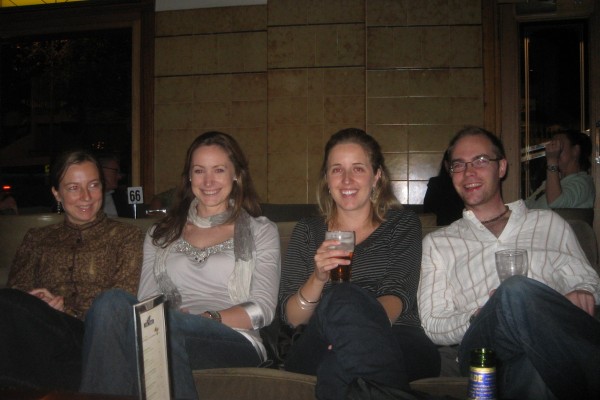 Nancy, Amy, Simone and Stu
and also –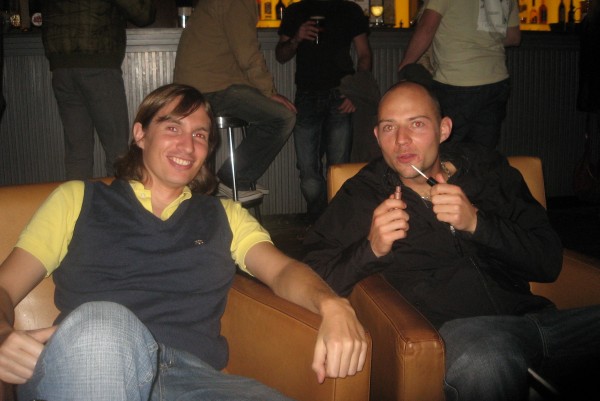 Marcus putting on Lipstick?
A great night and not too much of a hang over. Saturday and we met up with Chris and Issy for a spot of lunch and a drink. Dylan came along and showed us his great Spider Man impression, which basically involves doing a half hand stand with one leg in the air and shouting "I'm Spiderman". Pure Genius –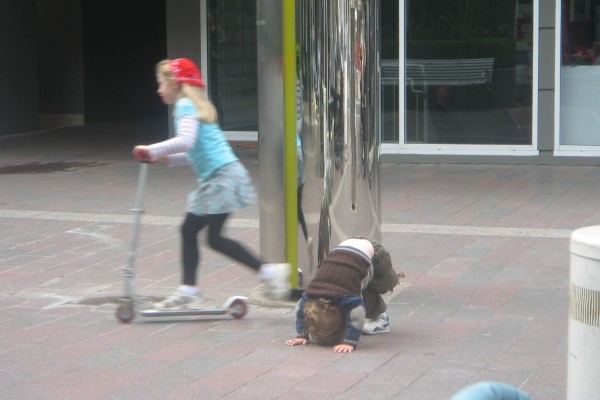 Spider Man Stance
Rock on!
September 5th, 2007
My name is Gary Bauer, and today has been the longest day of my life. Actually these aren't my photos I'm the third degree of separation down the chain mail to recieve them but they are worthy of a post.
A lot of world leaders are in town to give a boom to the Sydney Brothel Business discuss international matters of huge importance at the APEC summit, someone in a tower block around ground zero in Sydney snapped these great pictures.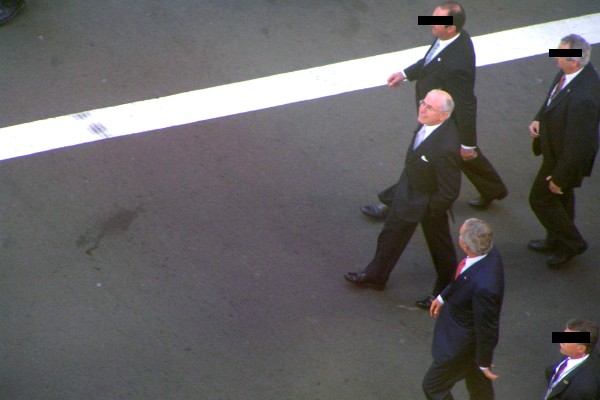 John Howard ('stralian Prime Minster) and George W strolling through Sydney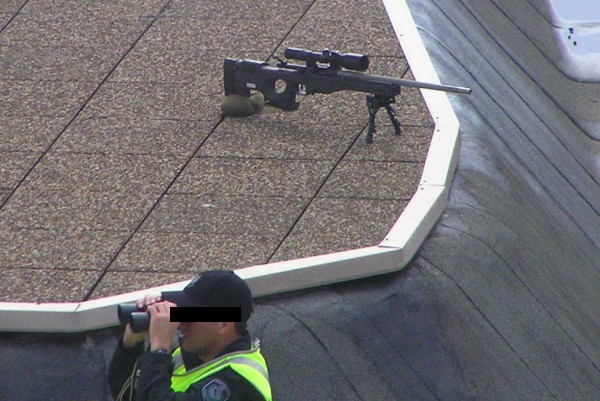 Ready to take out…. anybody
I tried to find out what sort of sniper rifle that was, the cloest I could find was the Russian SVD but its doubtful as that is a Russian made and used rifle.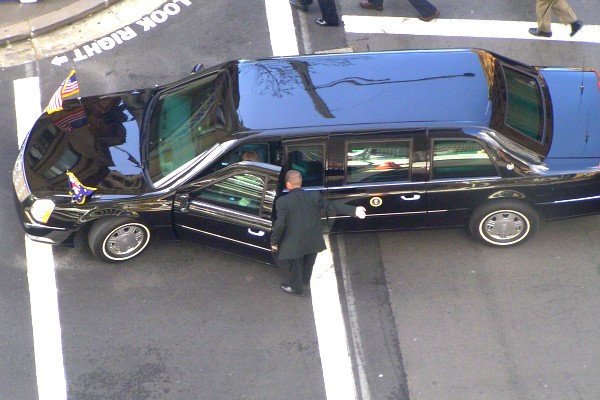 Presdential Car