November 23rd, 2005
Ki joined the revolution and decided to hit London town for his 25th celebrations. The guys all arrived on a cold cold Saturday morning in London. Ki brought down his computer for me to fix but didn't bring the monitor or keyboard so it will have to wait for Christmas Eve where I will probably spend the best part of the night and early hours of the morning removing spyware and viruses he has got on it from visiting various suspicious sites.
We got the tube to Holborn where we were to see the Shaolin Monks at the Peacock Theatre. We got there early and were all pretty hungry so we headed to Beerodrome and had a drink and dinner, which was lovely.
The Kung Fu that was going on at the theatre was pretty intense, although Dinnie fell asleep during it!! They did the laying on knives whilst breaking slabs of concrete on their backs. One of the guys did a hand stand but using the knuckle of one finger on each hand instead!! Then right at the end one of the guys did about 10 head stands in a row, backwards and landing on his head (no crash mat!), I can't even begin to imagine how much that would hurt if I tried!! Just the ability to go from a standing position to a headstand (not handstand) is amazing on its own. One guy could also bend his legs in such weird ways that he looked like a traffic accident and made me feel a little sick.
We were all pretty shattered afterwards and it felt like the day was over, but it was hardly beginning! We got back and got ready for the night of comedy that was awaiting us at Jongleurs, Camden Lock. It's a pretty good night because its a comedy club with good comedians and then turns into a disco. The comedy was really good, my favourite was a 'stralian guy who was getting heckled loads but could handle it really well. There was also a 'stralian women that made fun of shortboard surfers in Brighton who had to wait for the ferry to go past before they could get a wave! Great! That was on my winter surfing location list as well!!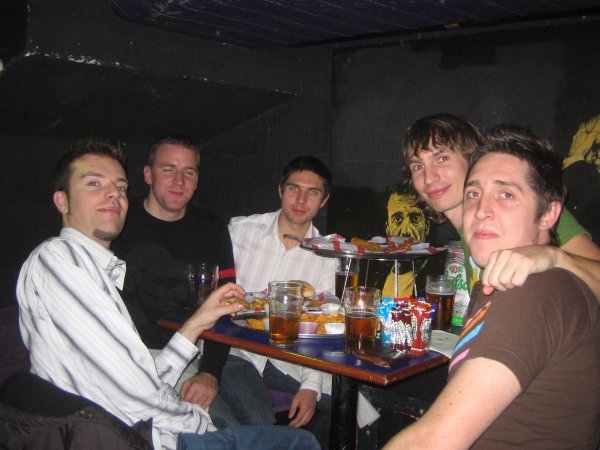 Gino, Tommo, Dino, Pacino, Gaza, Anders
We have some very deep inciteful conversations as a group, sometimes bordering on genius, other times a little closer to insane. After doing some heavy editing of the video I recorded this weekend, is a little video of the conversations we have –
So after the night of comedy and some seriously heavy disco dancing the comedy continued as we tried to get back home from Camden as no one seemed to want to go 'south of the river' at 'that time of night' – as if Camden is a nice safe drug free town!!!
The next day we all woke up with very little in the way of hangovers, which was amazing really considering we drank a fair amount, including tequila slammers!!! We headed to weatherspoons for luncheon and all had some decent food. Except for Dinnie as, being a student, decided the best option on the menu was the 'two meals for £6.50' and so subsequently ate a lasagne and a beef burger with chips!! Mental!
A nice little time with everyone down in London! The next day I was going to hit the coast for some surf action but found out there was no waves 🙁 So didn't bother!
November 14th, 2005
Kelly Slater has won the ASP world championships for the seventh time! It makes him the youngest and oldest winner of the ASP, doing it when he was 20, then five times inbetween, and then onces again now he is 33! Amazing!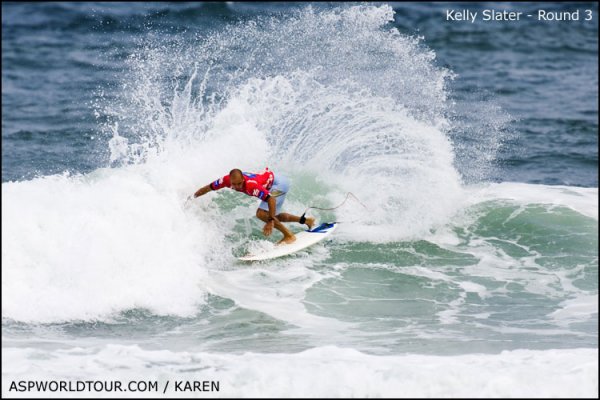 Slater wins on points
And here he is in Florida stopping off at his mates house to show him the trophy, sums the guy up really, the best professional competition surfer on the planet but can take time out to do this –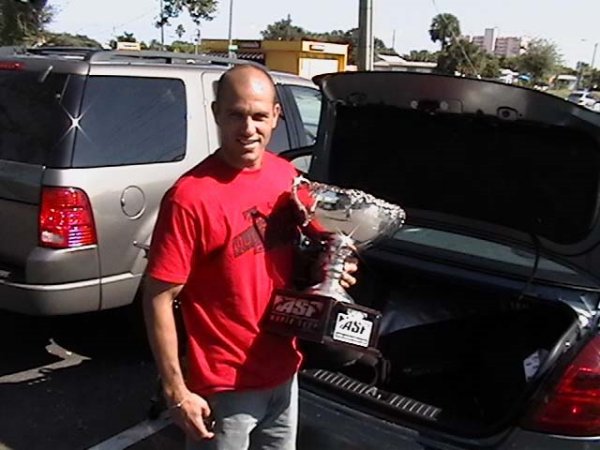 Florida Car Park
Its been TWO WEEKS since an update! What is going on? I have been busy with GlobalSurfari.com the ultimate world surfing forecast website in the world! I just integrated Google Maps into the system, so you can click a location on the world map and get the surf forecast for that destination.
I also got the Global Surfari Google Desktop Notifier accepted by Google and placed on their desktop plugins page, which you can see here. They were nice enough to send me a Desktop Beta T-shirt for "free" (not free because I had to pay a stupidly high amount for postage and packaging).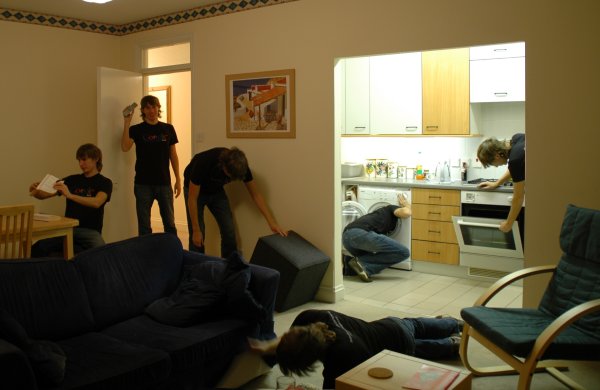 Using the power of google to search for the remote (whilst wearing Google T-shirt)
So Saturday day I checked out the Lord Mayors Show, something that has been going on in City of London for some 800 years or so. I got there late so only caught the end of it and managing to get this picture of some soldiers –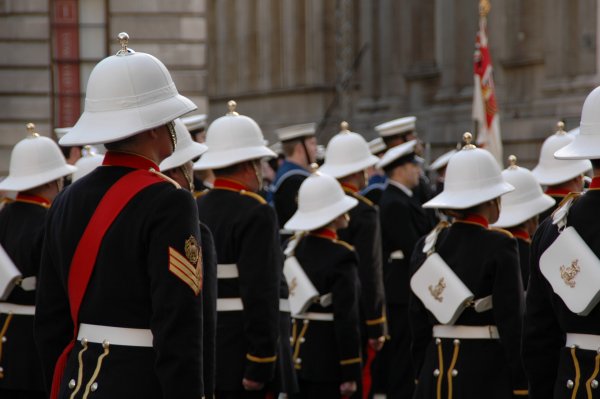 Serious Business
It's gone seriously seriously cold in London now, today it was a cool 9 degrees in the West End on Monday, I fear that winter is now here! The sun also seems to be going down at about 17h00 now, oh yes, winter has here for sure!!
On Sunday I visited a dog show at Earls Court, it was pretty cool to see all the different breeds of dogs, including some vulnerable breeds. I only had to take one allergy pill as well!! This was possibly my favourite dog after the golden retrievers –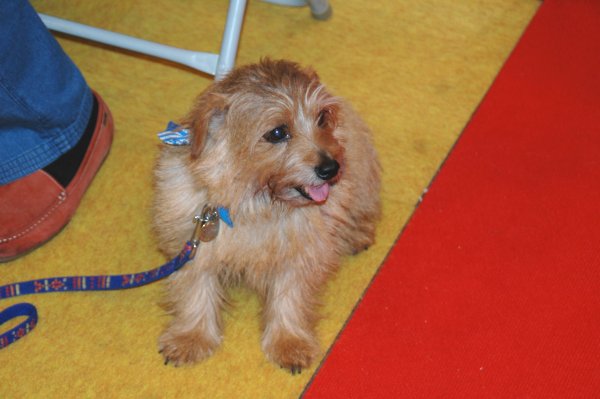 Buddy Dog
On Monday I thought I would checkout Hayling Island as the surf was looking like this on Sunday and its only 2 hours from London –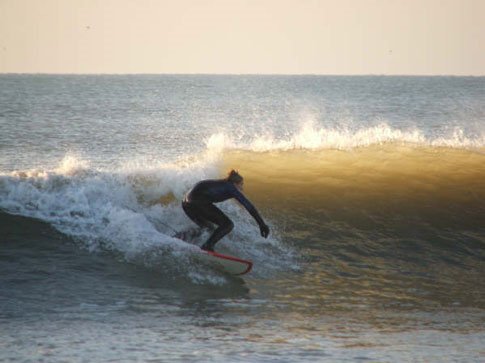 West Beach – Hayling Island (c) Sharkbait
Except when I got up in the morning I watched the live web cam from the Hayling Island and there was truely no waves, I double checked this with the South West coast and no, no waves 🙁
No waves, it's getting cold and its getting dark early, I still like London but I can't WAIT to get into some warm weather and out in the sea!
Next weekend its off to see Shaolin Monks beat each other up and for us to get picked on by the stand up comedian at Jongleurs when all the 'boys' come down from Warwickshire!!! The good news is that I have bought a new battery for my little camera which makes the videos, so I will be back making some cool videos – hopefully some next weekend, for the time being, watch this insane video of bodyboarders riding a huge beackbreak in at place called Newport Wedge and then Christian Fletcher going out on a board!! Mental –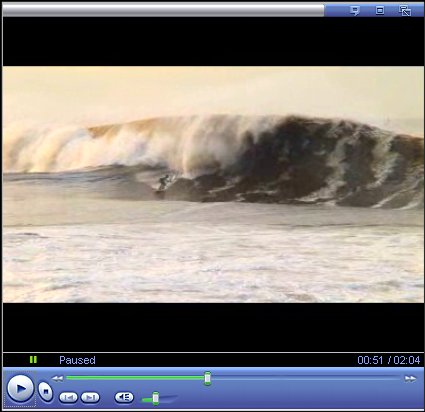 Right Click.. Save Target As..